These rustic reception areas are designed as Canadian lodgepole structures with Native American artifacts, log cabin walls and beams, and rustic décor. Iron chandeliers and authentic bear rugs add to the charm. While the rooms can be separated, they're typically used together for weddings. The Wolf Pack has windows on two walls, both looking out onto the course, and a private terrace overlooks the double 18th green – perfect for an outdoor cocktail reception.
Room Details
Capacity: 150 guests
Available for dinner, dancing, and a cocktail reception
Banquet tables and chairs available for dinner
Ivory/white linens and napkins available for dinner
If 70 or more guests, Enclosed Terrace will be used for the cocktail reception and Wolf Pack/Bear Clan will be used for dinner
Private entrance from the parking lot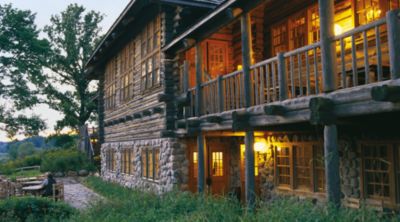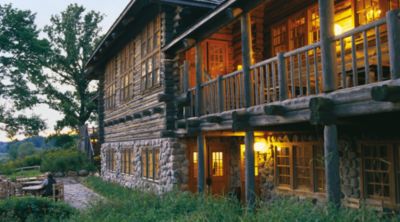 Whistling Straits

A distinctive fieldstone venue with the east side exposed, overlooking Whistling Straits and Lake Michigan.

Champions' Locker Room Terrace

Located next to the Whistling Straits wedding venue, the Champions' Locker Room Terrace offers a beautiful backdrop for a wedding ceremony.

Straits Chapel

An extraordinarily scenic venue for weddings and other milestone events, the Straits Chapel overlooking Lake Michigan features sleek, modern lines and a breathtaking panoramic view of the lake through tall center windows.

Founder's Room

The richly appointed Founder's Boardroom features a sitting room with fireplace, private dining room and private terrace.

The Grand Hall of the Great Lakes

The largest of our reception areas, The Grand Hall of the Great Lakes Ballroom feels intimate even with its spacious design.

Fountain Courtyard

The Fountain Courtyard provides a charming setting for an intimate wedding or cocktail reception.