Located with character, the Gazebo Courtyard offers a natural, outdoor setting within the historical surroundings of The American Club. Centrally located yet wonderfully private, the gardens have an octagon-shaped wooden gazebo perfect for wedding vows. The gardening staff of The American Club ensures the gardens are continuously in bloom, so the area doesn't need any decorating. Three entrances provide separate entries for guests and the wedding party.
Room Details
Capacity: 250 guests
Available for ceremony or cocktail reception
White Garden Chairs included for ceremony
High-low cocktail tables and outdoor bars available for reception
Buffet dining only
Indoor rain back-up held for inclement weather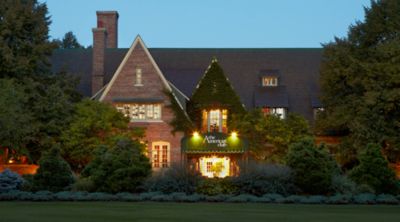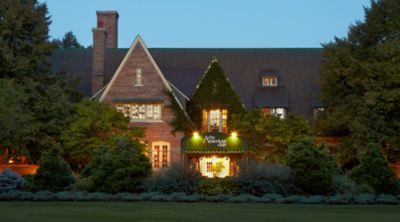 Whistling Straits

A distinctive fieldstone venue with the east side exposed, overlooking Whistling Straits and Lake Michigan.

Champions' Locker Room Terrace

Located next to the Whistling Straits wedding venue, the Champions' Locker Room Terrace offers a beautiful backdrop for a wedding ceremony.

Straits Chapel

An extraordinarily scenic venue for weddings and other milestone events, the Straits Chapel overlooking Lake Michigan features sleek, modern lines and a breathtaking panoramic view of the lake through tall center windows.

Wolf Pack/Bear Clan

These characterful reception areas are designed as Canadian lodgepole structures with a rustic décor.

Founder's Room

The richly appointed Founder's Boardroom features a sitting room with fireplace, private dining room and private terrace.

The Grand Hall of the Great Lakes

The largest of our reception areas, The Grand Hall of the Great Lakes Ballroom feels intimate even with its spacious design.

Fountain Courtyard

The Fountain Courtyard provides a charming setting for an intimate wedding or cocktail reception.