Meetings & Events Team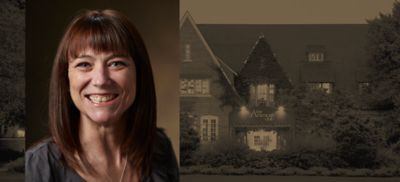 Trina Moynihan
Associate Director – Meetings & Events, The American Club
Trina, who has a degree in Communications from Aquinas College, Michigan, joined Kohler Co. in 1992 and spent the majority of her career in Events Planning for corporate and group golf events held at Whistling Straits and Blackwolf Run. She played an integral role in the coordination of championship events, from the 1998 U.S. Women's Open to the 2010 PGA Championship. In addition to corporate and golf event planning, Trina has been the sole wedding event planner for Whistling Straits since it opened. She has also provided support in coordinating special resort events, including the annual Kohler Food & Wine Experience.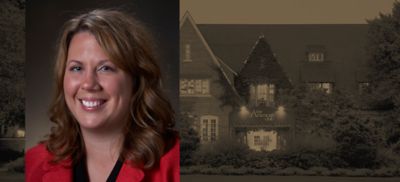 Melissa Hand
Senior Meetings & Events Manager
Melissa has been with Kohler Company since 2002, and holds a Bachelor's Degree in Business Administration from Lakeland College.  Her experience includes management of the Central Reservations team, including Leisure Group Sales, for 3 years prior to assuming her role in Meeting and Events.  Melissa's passion lies in the creation of a Five-Star experience for your guests, whether it be a corporate meeting, wedding or leisure-based program.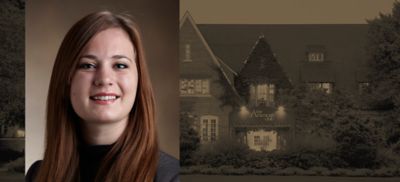 Jennifer Doll
Meetings & Events Manager
Jennifer has been with Kohler Co. since 2011, after graduating from Michigan State University with honors in Hospitality Business and Communication. She completed a Management Development Program in different areas of the resort for a year, spending six months in Meetings & Events and Banquets. Jennifer then spent two years as Assistant Executive Housekeeper at The American Club, leading the housekeeping and laundry departments. She also has experience in meeting and events at the University Center Conference Chicago, and Michigan Society of Association Executives.. Jennifer is working towards becoming a Certified Meeting Planner.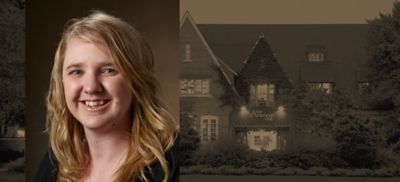 Nicole Fischer
Meetings & Events Manager
Nicole, who has been with Destination Kohler for 10 years, began her career as an intern and worked her way up within the organization from banquets and group sales to her current position as Meeting & Events Coordinator. Along with corporate event planning, Nicole plans weddings and provides support in coordinating special events. In addition to her work with Destination Kohler, Nicole also worked with the Plymouth Chamber of Commerce for six years as a special event assistant. She has a degree in Communications from the University of Wisconsin – Milwaukee.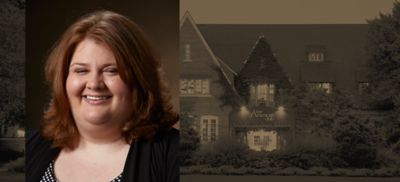 Amelia Hartmann
Group Sales & Conference Service Coordinator
Amelia began her career at Kohler Co. in 2002 as a 15-year-old housekeeper at Inn on Woodlake. Three years later, she became a spa attendant at Kohler Waters Spa while attending the Aveda Institute of Beauty and Wellness to obtain her esthetics license. After graduating, Amelia became a Group Sales Associate at The American Club. She served as Administrative Assistant to the Meeting & Events Team and was promoted to Meeting & Event Manager in September 2008.



Katie Zak
Meetings & Events Manager, Blackwolf Run and Whistling Straits
Katie graduated from UW-Stevens Point with a bachelor's in American Studies. While in school in Stevens Point, Katie worked in the floral industry and was a member of WUMFA (Wisconsin and Upper Michigan Florist Association). She also was a decorator for the Wausau Tour of Homes Holiday Showcase.  From there she started her own event-planning business in 2006, specializing in one-of-a-kind weddings at venues that included Lambeau Field, Miller Park and the St. James Inn (Redwing, Minn.), while also working in the hospitality industry in hotel management at the Hilton Hotels & Resorts.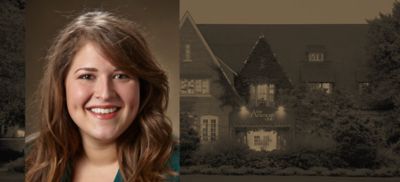 Amanda Sherman, CMP
Conference Service Manager, The American Club
A native of Michigan and graduate of Michigan State University's Eli Broad College of Business with a degree in Hospitality Business, Amanda earned an additional degree through her studies of Transculturation in the Residential College in the Arts and Humanities. While at MSU, Amanda completed four internships within various sectors of the hospitality industry. She found her niche during her experience interning as the catering coordinator at MSU and a wedding and events planner on Mackinac Island, Michigan. Her passion for transforming a meeting from a mere thought to an unforgettable experience makes her a valuable asset to The American Club team.