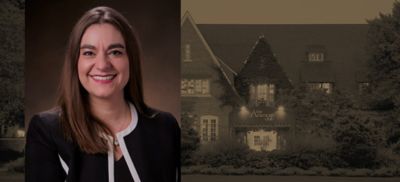 Jonalee De Noble
Associate Director of Meetings & Events
A native of Iowa and graduate of Morningside College, Jonalee earned a degree in corporate communication and advertising. She is passionate about creating unforgettable experiences, from weddings and galas to corporate conferences; she takes pride in the small details that contribute to the overall atmosphere and experience. With each event, Jonalee thoroughly enjoys the challenge of being unique and relevant.
When she's not creating party masterpieces, you may find Jonalee taking in a football game, hiking or traveling with her husband.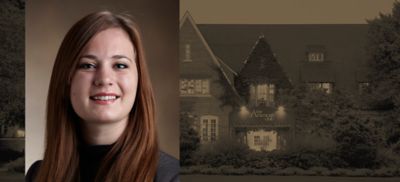 Jennifer Bender
Meetings & Events Manager
Jennifer has been with Kohler Co. since 2011, after graduating from Michigan State University with honors in Hospitality Business and Communications. She completed a yearlong Management Development Program in different areas of the resort, including the Meetings & Events Department. Jennifer spent two years as Assistant Executive Housekeeper at The American Club, before coming back to the Meeting & Events team, where she has been full time since 2014. Jennifer is a leader amongst the department and plays an integral role in key projects in coordination with the sales team. She continues to create and execute everything from small boutique events to large scale corporate groups, along with assisting in coordinating some of our special events such as Food & Wine and Winter Wonderland.   
When she is not pursuing her passion of making client's visions come to life, you can find Jennifer curling up by the fire with a book, or hanging out with her husband, dog and two cats.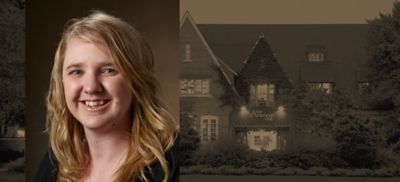 Nicole Fischer, CMP
Senior Meetings & Events Manager
Nicole, a certified meeting professional, joined Destination Kohler in 2004. She began her career as an intern and worked her way up within the organization from banquets and group sales to her current position as Senior Meeting & Events Manager. Along with corporate events, Nicole plans weddings and provides support in coordinating special events. In addition to her work with Destination Kohler, Nicole worked with the Plymouth Chamber of Commerce for six years as a special events assistant. She has a degree in communications from the University of Wisconsin – Milwaukee.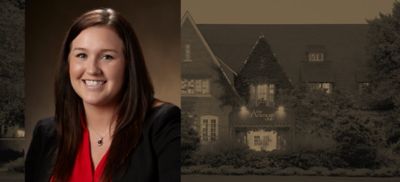 Catherine Johnson
Meetings & Events Manager
Catherine, who began her career in hospitality at the age of 14, graduated from the University of Wisconsin–Stout with a bachelor's degree in Hotel, Restaurant and Tourism Management and a minor in business administration. She completed an internship at Kohler Co. during the 2015 PGA Championship hosted by Destination Kohler. After graduating from UW–Stout, Catherine moved to St. Paul, Minnesota, and worked for Marriott Hotels and The Saint Paul Hotel in restaurant management operations.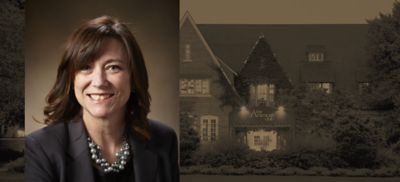 Trina Moynihan
Senior Meetings & Events Manager
Trina, who has a degree in Communications from Aquinas College, Michigan, joined Kohler Co. in 1992 and spent the majority of her career in Events Planning for corporate and group golf events held at Whistling Straits and Blackwolf Run. She played an integral role in the coordination of championship events, from the 1998 U.S. Women's Open to the 2010 PGA Championship. She has also provided support in coordinating special resort events, including the annual Kohler Food & Wine.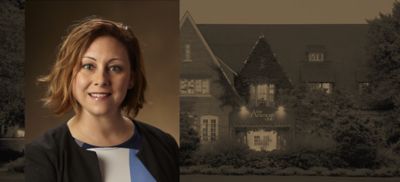 Karen Skaggs
Meetings & Events Manager
Karen joined Kohler Co. in 2000. She worked in purchasing and quality for Kitchen & Bath fixtures in Brownwood, Texas and then she transferred to Wisconsin to work for Global Faucets purchasing until 2003. From there she moved to the sales department at Kohler Power where she planned many customer meetings and events before pursuing her passion with Destination Kohler. Karen joined the meeting and events team in April 2017 after working with the Destination Kohler sales team for two years.  

Originally from Illinois, Karen is an avid hockey fan. When not watching her favorite sport or working, she spends a lot of her free supporting her kids in hockey, volleyball and track or planning her next family trip.



Katie Zak
Meetings & Events Manager
Katie graduated from UW-Stevens Point with a bachelor's in American Studies. While in school in Stevens Point, Katie worked in the floral industry and was a member of WUMFA (Wisconsin and Upper Michigan Florist Association). She also was a decorator for the Wausau Tour of Homes Holiday Showcase.  From there she started her own event-planning business in 2006, specializing in one-of-a-kind weddings at venues that included Lambeau Field, Miller Park and the St. James Inn (Redwing, Minn.), while also working in the hospitality industry in hotel management at the Hilton Hotels & Resorts.