Tom McGinty
Director, Food & Beverage Operations
Destination Kohler
With more than 30 years in the hospitality industry, Tom blends culinary expertise, commitment to service and creative vision to his role in the Food and Beverage Department. After graduating from the Pennsylvania Institute of Culinary Arts, Tom began his leadership path as executive chef and food and beverage director at Killearn Country Club in Tallahassee, Florida, in the '90s.
As executive chef for the Florida Department of Agriculture, Tom developed recipes and marketing initiatives highlighting Florida's agriculture and seafood industries. During this time, Tom expanded his culinary expertise by traveling the globe giving cooking demonstrations and interactive presentations.
In 2004 Tom launched Soigné Culinary Artistry, a Chicago, Illinois-based company that partnered with corporations and business groups for team building, product development and customer service training through interactive culinary seminars. As executive chef, he offered to consult on menu design, recipe development, culinary training/mentoring and product design/photography for marketing material.
Upon joining the Destination Kohler team in 2014, Tom oversaw food and beverage operations for external outlets including Whistling Straits®, Blackwolf Run®, Cucina and Craverie Chocolatier Café. Today Tom leads all culinary experience, talent and operations across the resort.



Matthew Bauer
Executive Chef
Destination Kohler
Born and raised in Kohler, Wisconsin, Matt developed his passion for cooking at a very young age. In fact, when asked as a kindergartener what he wanted to be when he grew up, Matt drew himself cooking in the kitchen with a tall white hat.
Matt began his culinary career at age 15 as a steward, and he worked his way through the ranks to become a lead cook by his high school graduation. He then attended the California Culinary Academy and completed an externship in Honolulu. After graduation, Matt returned home to Kohler and became a cook at The Immigrant Restaurant & Winery Bar and, after eight years, became head chef. He utilized seasonal, fresh ingredients from all over the country and featured contemporary global cuisine. In 2013, Matt took on the additional role of restaurant manager, and in 2015 he was promoted to food and beverage manager for the entire resort.



Nicolas Blouin
Executive Pastry Chef
Destination Kohler
Raised in Toulouse, France, Chef Blouin began his pastry training when he was only 15 years old at a small bakery in his home town. He trained at the Pastry School of Muret and completed apprenticeships specializing in pastry and chocolate confections.
Chef Blouin moved to America and worked at the Walt Disney World Swan and Dolphin resort hotel under two-time world champion pastry chef Laurent Branlard. Eager to expand his knowledge, Chef Blouin returned to Europe and worked at Michelin-starred restaurants Le Richelieu in France and Didier de Courten in Switzerland.
In 2006 Chef Blouin returned to America to work at the Bellagio in Las Vegas under renowned Chef Jean-Philippe Maury. He served as a pastry chef at the Aria Resort & Casino, where he managed two locations of the Jean-Philippe Pâtisseries. In 2011 Chef Blouin joined Rosewood Mansion on Turtle Creek in the role of pastry chef. In August 2017, he joined Kohler Co. as Head Pastry Chef for Destination Kohler.
With a passion for simple, strong and classic flavors, Chef Blouin strives to create desserts that encourage guests to explore exciting and unique new culinary delights. Featuring whimsical presentations, ingredients of the highest quality and bold colors, his creations offer unforgettable flavors ranging from light to decadent. His many popular desserts, including reimagined cheesecakes and soufflés, showcase his modern interpretation of classic desserts. In 2015 he won first place at the renowned Valrhona C3 Pastry Competition in New York, earning him the opportunity to represent North America in the International Chefs Congress.
"Creativity and invention are my favorite parts of the pastry industry," said Chef Blouin. "Creating a dessert that is unique and that guests truly enjoy is the art of pastry at its best," said Chef Blouin.
Chef Blouin continues to follow global pastry trends and French pastry chefs, including culinary icons Pierre Hermé and Christophe Michalak, who have had a profound influence on him both professionally and personally. Visionary creativity drives Chef Blouin to construct adventurous and delectable desserts for his guests at Destination Kohler.

Lucas Oppeneer
Head Chef
Destination Kohler Special Events
A graduate of the American Culinary Federation Apprenticeship Program, Chef Oppeneer has 17 years of culinary experience. He has worked in every Kohler restaurant, including The Immigrant Restaurant, Cucina, The Wisconsin Room and the Horse & Plow, and has been involved in Kohler Food & Wine Experience event each year.
During his five years at The Immigrant Restaurant, he was part of the team that moved the restaurant from a three-star rating to four-star status. While head of the culinary team at the Horse & Plow, Chef Oppeneer developed a new menu for the remodeled restaurant featuring innovative pub fare with an emphasis on fresh ingredients. He oversaw events for the 2015 PGA Championship, Kohler Festival of Beer and the 2015 and 2016 Wisconsin Sports Awards events.
Chef Oppeneer left the American Club in June 2016 to lead food and beverage operations for Holy Family Memorial Hospital in Manitowoc where he improved patient and employee dining with healthy, fresh, local produce and also lead the community health goals team to promote healthy eating/nutrition and exercise. Chef Oppeneer rejoined Destination Kohler in September 2017 as Special Events Chef just in time to lead the team through this year's Kohler Food & Wine Experience.

Paul Smitala
Head Chef / Restaurant Manager
Blackwolf Run® Restaurant
For more than a decade, Chef Paul Smitala has offered his culinary expertise to The American Club® Resort, one of only 36 hotels in the world to be both Forbes Five-Star and AAA Five Diamond. A Midwest native, Chef Smitala received his degree in hotel and restaurant management at the University of Wisconsin-Stout. After graduating with honors from The Culinary Institute of America, he joined The American Club Resort in 1996 as a banquet chef. In his tenure, Chef Smitala designed new banquet menus and dishes for groups of up to 800, serving creative dishes with only the freshest ingredients. In 1998, Chef Smitala joined the kitchen at Blackwolf Run Golf Course as head chef.
Chef Smitala has been involved in creating culinary masterpieces for numerous large-scale events including the 1998 U.S. Women's Open, the 2004 PGA Championship, 2007 U.S. Senior Open, the 2010 PGA Championship, 2010 Champions Toast at Augusta and the 2012 U.S. Women's Open. He has also had the honor of cooking at the James Beard House twice in New York City, and he serves as a national spokesperson for the Kitchens of Kohler.
In 2008, Chef Smitala received the Chef of the Year Salute to Excellence Award from the Wisconsin Restaurant Association, and in 2009 he earned the Milwaukee Area Technical College Civic Apprenticeship Award for his work in mentoring culinary students. Under Chef Smitala's leadership, Blackwolf Run has been honored with the Wine Spectator Award of Excellence since 2002.
In addition to overseeing the food, beverage and special events at Blackwolf Run, Chef Smitala also spends time in The Kitchens of Kohler, located in The Shops at Woodlake Kohler, teaching guests about a variety of recipes, trends and styles of cooking.
Dan Dries
Head Chef / Restaurant Manager
Whistling Straits® Restaurant
Dan began cooking at a small German-style restaurant in his hometown of Cedarburg, Wisconsin. Throughout high school, he enjoyed working at the restaurant and had his mind set on going to culinary school after graduation.
Dan attended Kendall College in Evanston, Illinois. After completing his general education requirements, he started to focus on the culinary art classes at Kendall. Dan interned at The Wisconsin Room at The American Club® in Kohler, Wisconsin, for six months. After completing another year of school, he received his associate's degree in culinary arts.
He started working full-time for a large-scale catering and food-service company in Chicago called Food For Thought. He catered for groups of people from 2 to 5000 throughout Chicago and the North Shore.
In July 2004, Dan was hired at The American Club as the banquet chef. He was a strong contributor to special events throughout Destination Kohler, including the Kohler Festival of Beer and the Kohler Food & Wine Experience, and he facilitated many team-building cooking events, cooking demonstrations and classes. Dan has cooked for the James Beard House, Kohler KBIS tradeshows, 2004 and 2010 PGA Championships, 2007 U.S. Men's Senior Open and the 2012 U.S. Women's Open. In 2012, Chef Dries took his eight years of experience at The American Club and applied it to Whistling Straits Restaurant, overlooking Lake Michigan and the world-renowned Whistling Straits golf courses. In 2014, Dan took on additional responsibilities as the restaurant manager and chef at Whistling Straits, and he is preparing for the 2015 PGA Championship and 2020 Ryder Cup.



Bill Terranova
Head Chef / Restaurant Manager
Cucina
A native Chicagoan from a family of restaurateurs, Chef Bill Terranova was mentored in fine dining under renowned Italian Chef Cesare Casella at New York City's Upper West Side eatery Salumeria Rosi. There, Chef Terranova learned the subtleties of Italian cuisine focusing on freshness and love. He and Chef Casella opened a second location on the Upper East Side of New York. During his time in New York, Chef Terranova absorbed culinary concepts from Chef Casella and interacted with some of the world's best chefs.
Returning home to Chicago, Chef Terranova switched to Spanish cuisine and worked with famed Iron Chef Jose Garces before returning to his passion to develop a new fine dining Italian restaurant in Chicago's Gold Coast.
Having worked in New York City and Chicago alongside titans of the culinary world, Chef Terranova has a broad spectrum of experiences to share with diners at Cucina Italian Restaurant at Destination Kohler. A passionate teacher, and former guest lecturer at New York's famed International Culinary Center, his goal is to introduce guests to the Italian philosophy of simple, honest food using fresh, seasonal ingredients and the unique cuisine inspired by regional Italian fare.
Chef Terranova's devotion to Italian food and culture comes through in his expressive dishes and enthusiastic willingness to share his inspirations, while nurturing his team to find the same love for "La Cucina Italiana."



Sandra Wassink
Head Chef / General Manager
River Wildlife
Sandra Wassink, restaurant manager and head chef has been instrumental in the success of River Wildlife since its inception in 1979. Sandy, as she is known, started as a kitchen assistant in her teenage years and sharpened her culinary skills by sheer talent and listening to her many followers. Sandy insists on sourcing locally grown ingredients for her weekly changing menu such as pheasant, quail and foraged wild morels to a perennial favorite, freshly caught walleye. Using both innovative and time tested techniques, her team creates inspired comfort food that highlights the best the Midwest has to offer. Open to members and resort guests only, River Wildlife is known for its outstanding countrified gourmet cuisine and is widely accepted as one of the top dining venues in the state of Wisconsin and beyond.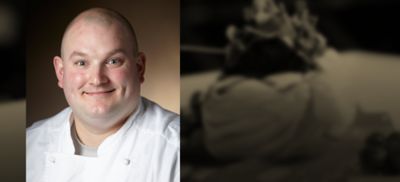 Ezekial Fitzgerald
Head Chef
The Wisconsin Room
A self-taught chef, Chef Fitzgerald chose to build his culinary knowledge right in the kitchen instead of taking the traditional path through culinary school. He began as a line cook at Blackwolf Run nearly 15 years ago and worked at restaurants in Napa Valley, Elkhart Lake and Milwaukee before his recent return to Destination Kohler. Chef Fitzgerald emphasizes local resources and enjoys incorporating fresh, seasonal produce into his creations. Chef Fitzgerald joins the Wisconsin Room after serving as Chef of Horse & Plow in 2015 and 2016.