Treat yourself or someone special with gift amenities – available for in-room delivery during your stay or waiting in room upon arrival.
The following items can be ordered by calling . Please note that actual appearance/selection of items may differ slightly from online product photographs.
Gift Baskets & Specialty Items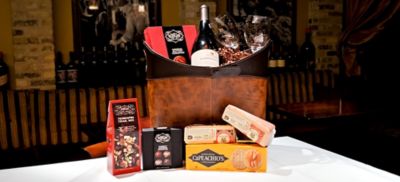 The American Club® Gift Basket
The leather tote features our Handmade Kohler 9-piece Original Buttery Terrapins, a 4-piece Variety Garden Ganache, Terrapin Trail Mix, CaPeachio's butter crackers, two of Bellavitano Sartori's Cheese Wedgers, a take home logoed The American Club wine glasses, and a Kendal Jackson Grand Reserve Napa Valley 2014.
$200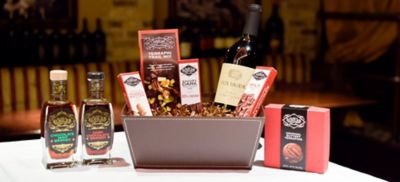 The Craverie Basket
A selection of our Handmade KOHLER Original Recipe Chocolates featuring our terrapin trail mix, four-piece Original Buttery Terrapins with three of our Kohler Chocolate candy bars, Dark Chocolate, Milk Chocolate and Peanut Butter. This gift is elegant, artistic and delicious.
$55
with 200ml KOHLER Dark or Mint Chocolate Brandy $70
with a bottle of Foxbrook Cabernet Sauvignon 2014 $85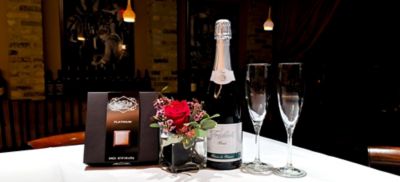 Romantic Retreat
Nine-piece KOHLER Chocolates Platinums, a bottle of Friexenet Brut and our keepsake The American Club logoed champagne flutes and a red rose.
$100




The Wine & Cheese Basket
This delicious basket features two BellaVitano Sartori Reserve Cheeses - Espresso and Raspberry, Carr's Table Water crackers, CaPeachio's butter crackers and your choice of Albertoni Chardonnay or Foxbrook Cabernet Sauvignon.
$70
Seasonal Basket
Receive a special basket filled with our seasonal favorites. Spring = (March – May), Summer = (June – August), Fall = (September – November), Winter = (December – February).
$39.99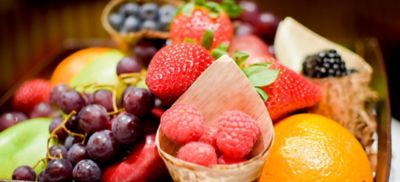 The Fresh Fruit Basket
A classic tote filled with grapes, apples, oranges with strawberries and mixed berries.
Fruit basket only $30
With 800ml Sparkling Voss Water $40
With Albertoni Chardonnay or Foxbrook Cabernet Sauvignon $70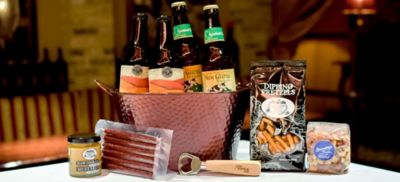 The Sausage 'n' Brew Basket
A charming copper bucket containing locally made beef sticks, Deluxe mixed nuts with a bag of East Shore Dipping Pretzels, sweet and tangy dipping mustard, two bottles of local brewed 3 Sheeps, Rebel Kent The First and two Wisconsin brewed New Glarus Spotted Cows with The American Club bottle opener souvenir.
$60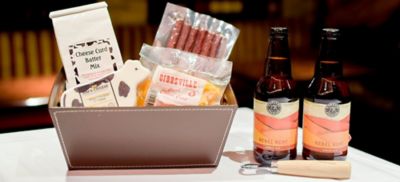 The Wisconsin Basket
To represent the State of Wisconsin, this basket is filled with locally made items. Cheese Curds, Cow Shaped Cheddar Cheese, Locally made Beef Sticks, 3 Sheeps Beer Rebel Kent, and two take home gifts of The American Club bottle opener and Cheese Curd Batter.
$65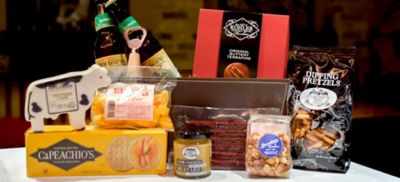 The Sandhill Basket
Boasting the name of our newest resort property, this rustic tote is stocked with locally made beef sticks, Dipping pretzels with sweet and tangy mustard, deluxe mixed nuts, two bottles of Wisconsin-brewed beer - New Glarus spotted cow with The American Club bottle opener and a nine-piece variety box of KOHLER Original Recipe Chocolate Terrapins.
$90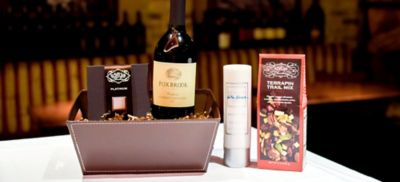 Take-a-Break Basket
This basket comes with a Red Foxbrook Cabernet Sauvignon 2014, Kohler Waters Spa Hollyhock lotion, our 4-piece Kohler Platinums, and Trail Mix.
$85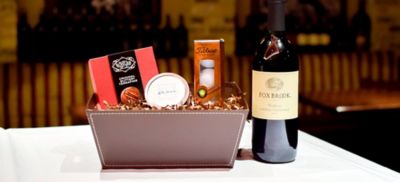 Taste of Kohler
This special gift gives a sample of what Destination Kohler offers. A four-piece handmade KOHLER Original Buttery Terrapins, a travel sized Hollyhock spa candle, a sleeve of logoed golf balls, and a Red Foxbrook Cabernet Sauvignon 2014.
$70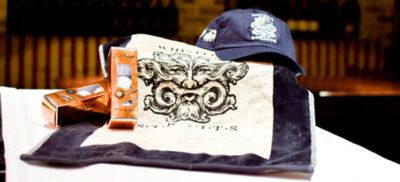 Whistling Straits Basket
Named after the world renowned golf course, this basket is filled with two sleeved Whistling Straits logoed golf balls, a Whistling Straits towel, and a Men's Ahead Hat.
$75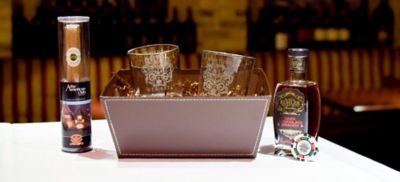 Golfer's Drive
After playing a long day of golf, we offer a basket to assist in relaxation. The Golfer's Drive includes an Ashton Cigar, a double blade cutter, two Whistling Straits 'On the Rocks' glassware, a 200ml KOHLER Original Recipe Chocolate Dark Chocolate Brandy, and Poker Chips.
$75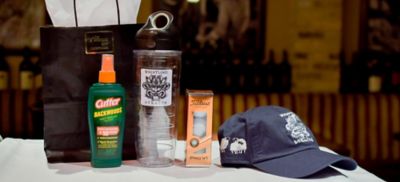 Golf Course Pack
While getting ready to hit the golf course, we have a pack to assist on the course. This includes insect repellent, a Whistling Straits Tervis Tumbler, a sleeve of golf balls and a hat.
$70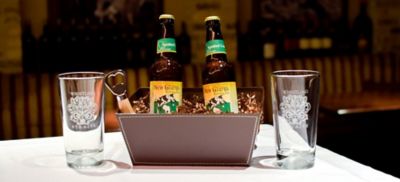 The Champion's Basket
Two Whistling Straits Pint Glasses, two bottles of Spotted Cow, and The American Club bottle opener.
$85

Floral
Floral Cancellation Policy: To provide you with the best possible service, you may cancel your floral order up to 48 hours prior to the delivery date.
One Dozen Roses
Delight someone special with beautifully arranged, long-stemmed red roses. Additional colors upon request.
$69.95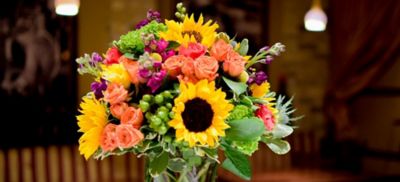 The American Club Bouquet
Lush bouquet of fresh seasonal flowers. Every bouquet is unique.
$45


Spa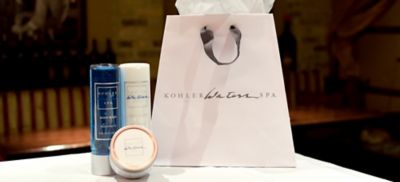 Kohler Waters Spa Basket
Kohler Waters Spa Signature Hollyhock fragrance body lotion, body wash and travel candle in a gift bag.
$67

Prices are subject to change and do not include 5.5% Wisconsin sales tax or $5 room delivery charge.