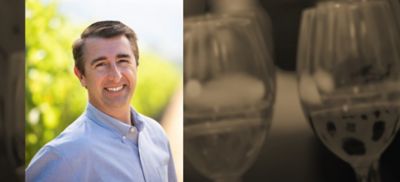 Robert Aldridge
CFO/COO, St Francis Winery
Robert (Bob) Aldridge joined the St. Francis team in 2002 as the chief financial officer and chief operating officer. Bob's extensive background in finance started at General Electric Company (GE) in 1989 after he graduated from Siena College in Albany, New York, with a bachelor of science in finance and concentrations in mathematics and accounting.
Bob quickly moved up the ladder at GE holding positions over the years including manager of competitive analysis and manager of finance for mergers, acquisitions and business development. During this time, Bob also graduated from GE's rigorous experienced financial leadership program which included executive courses at Wharton, Kellogg and Harvard. At the time, Bob was one of the youngest managers within the company. In 1999 Bob was promoted to the executive level (top 10 percent) of the General Electric Company.
After joining the winery in 2002, Bob became a Level I sommelier by passing the exams given by the Court of Master Sommeliers in San Francisco. Fascinated by the whole wine-growing process, Bob enrolled at UC Davis and graduated from its two-year viticulture and enology extension program.
Bob's vast work experience has been a great asset to the St. Francis team. Bob drives the strategic business goals into clear tactical actions and runs the operating side of the business. Bob has always been on the forefront of cultivating a work culture defined as friendly and positive supported by ownership, teamwork and a drive for excellence. In 2011, Bob was named Leading CFO of the North Bay by the North Bay Business Journal.
Bob appreciates all aspects of the wine business including taking in the view from the top of our Lagomarsino Estate Vineyard, tasting wines and comparing blends with the winemakers. He also enjoys spending time with his wife Tracey and their two children, Jack and Elena.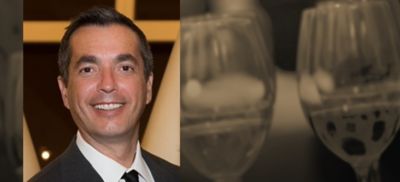 Tony Apostolakos
U.S. Director of Marketing & Sales, Masi
Tony Apostolakos comes from a family with a winemaking background, as they originally owned vineyards in Central Greece dating back to the early 1900s before emigration to Montreal in Canada. Tony himself took a degree in economics at the University of Alberta before entering the wine trade, where he now has over 20 years of experience.
Tony first represented Masi Agricola in Canada in 1999 before he switched his attention to the U.S. market in 2005. He is the director of marketing and sales in the United States for Masi Agricola and makes regular trips to company headquarters in Valpolicella, Italy. He spends time with the Boscaini family and the Masi Technical Group ensuring he is fully up-to-date with the company's winemaking techniques and global strategy.
When not travelling inside the United States for Masi Agricola, Tony resides in the Finger Lakes region of New York.


Gilian Balance MS, DWS
Master Sommelier, Treasury
Gillian Ballance MS, DWS has spent the last 20 years working in the best fine dining restaurants in the United States.
Gillian began her career at the Rainbow Room, one of the most beloved restaurants in New York City, and worked under Andrea Immer Robinson. While there, Gillian's thirst for knowledge and passion for wine became evident, so when Andrea became the beverage director at Windows on the World Restaurant, she took Gillian with her.
Exposed to a cellar with over 100,000 bottles was the best education a passionate wine enthusiast could have, and Ballance's career soared. Her career includes opening up Cello in New York City, wine and beverage director at the Ritz-Carlton Bacara resort in Santa Barbara, PlumpJack Group's wine director, wine consultant and sommelier for Bottega Restaurant in Napa Valley, Wine Director at the luxurious Cavallo Point. Currently, Ballance is the national education manager at Treasury Wine Estates.
Ballance has been featured in numerous publications like Wine Spectator, Food & Wine magazine and an abundance of trade publications. She has also judged at several wine competitions and conducts wine seminars and lectures across the United States.
In 2012 Gillian passed the esteemed master sommelier diploma exam through the Court of Master Sommeliers, representing one of 30 women in the world. She received her higher certificate of distinction as well as her diploma in wines & spirits from the British Wine & Spirits Education Trust. In 2016 Gillian became an approved education provider for the WSET wine & spirit courses.

 
Gustavo Bertagna
Winemaker, Folio
Gustavo Bertagna was born in the city of Mendoza, August 10, 1982. Coming from a winegrowing and winemaking family, Bertagna studied at the Don Bosco School, Universidad Juan Agustín Maza between 2001 and 2007, obtaining a bachelor's degree in oenology, fruit and vegetable industries.
During his academic studies, he traveled abroad to gain experience and learn new techniques and styles of winemaking. These trips helped to improve his career as a winemaker as he exchanged experiences with winemakers from South Africa, Australia, France and New Zealand.
In 2002 Gustavo worked for the winery Zimmerman-Graeff & Müller in the city of Zell (Mosel), Germany, where he worked as an assistant winemaker gaining experience in making ice wines and white wines. In 2005 he travelled again but this time to work in the cellar of premium wines, specializing in the production of Riesling, pinot blanc, Gewürztraminer, pinot noir and Dornfelder.
In 2007 Gustavo returned to Europe to the city of Montpellier in France. He conducted research and worked developing high-end wines. He worked for Cave de Florensac doing microvinification processes and winemaking of sauvignon blanc, chardonnay, rosé of Syrah, Syrah and cabernet sauvignon. After each trip, Gustavo visited wineries and tasted different wines and styles in Europe.
Between 2003 and 2007, Gustavo worked for the company AEB. He researched different types of tannins, and later he joined the sales department and technical teams, developing an advisory to wineries during the harvest period.
Between 2008 and 2009, Gustavo received a grant from the Don Bosco School to puruse a degree in vineyard to wine planning and quality management. This consisted of lectures and workshops, including visits to vineyards in the provinces of Mendoza and San Juan and their respective warehouses.
In 2008 Gustavo was hired by Susana Balbo to join Susana Ba Ibo Wines as winemaker. He oversees every process from harvest on—along with the rest of the team—determining the right time to pick the grapes; controlling temperatures; and managing techniques during fermentation, bottling and aging. He is also part of the blending committee.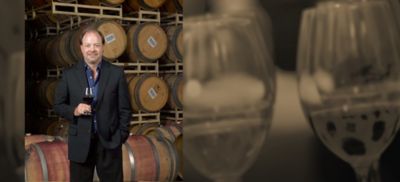 Lawerence Lohr
Brand Ambassador, Tullamore D.E.W and William Grant & Sons
Lawrence Lohr grew up in the world of vineyards and winemaking as the younger son of wine industry pioneer Jerry Lohr. Lawrence was exposed to the wine industry at an early age, from his vivid childhood memories of walking the vine rows with his father to teenage summers spent working on the bottling line.
Lawrence joined J. Lohr in 2004 at the winery's Cinnabar warehouse facility doing barrel work with the winemaking production team. He then moved to sales in 2006 and became one of J. Lohr's Northern California area managers. In this role Lawrence worked with a team of over 50 distributor salespeople and helped to guide the winery's representation in key on- and off-premise accounts. Lawrence added a personal touch during this time as a supplier representative and emphasized the unique family nature of J. Lohr.
In 2009 Lawrence was named director of wine education—an interactive position that bridges the divide between winemaking and marketing. In this position Lawrence understands that some individuals are only looking for a little information, while others want to learn everything they possibly can about wine. Understanding this diversity in interest levels has helped to inform his wine education efforts. Lawrence creates and presents programs that delve into all aspects of the world of wine, such as single-varietal symposiums, descriptor seminars, and casual food and wine pairing events, as well as workshops that explore wines from specific regions around the world.
Currently, Lawrence works closely with his father on vineyard projects throughout the family's properties in Monterey County, Paso Robles and Napa Valley. Lawrence also supports the winery's national sales and marketing programs.
Lawrence studied at the University of California, Berkeley, where he majored in political economy. There he developed a fascination for the history of California and the role of wine and winemaking in the rich fabric of that history—a subject that influences him and his approach to wine education. In addition to his work in food and wine, some of his many passions include the visual and performing arts, cultural heritage and historic preservation, youth music education, travel and nonprofit fundraising. As such, Lawrence currently serves as the vice president/chair of development for the East Bay Center for the Performing Arts (EBPA) executive committee. EBPA consists of the Oakland East Bay Symphony, Oakland Symphony Chorus and Oakland Youth Orchestra. Lawrence is also an accomplished vocalist and has been singing 50s and 60s acapella doo-wop music for over 20 years.
Lawrence and his wife, Emily, live in Oakland Hills just east of San Francisco.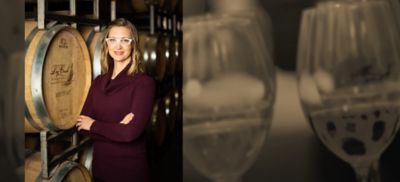 Sara Rathbun
Director of Marketing & Communications, Dry Creek Vineyard
Sara Rathbun is the director of marketing and communications for Dry Creek Vineyard, where she handles all aspects of marketing and public relations for the winery's wholesale and direct-to-consumer business.
Sara received her B.A. in journalism from California State University, Sacramento, and spent several years in collegiate and professional athletic media relations prior to her career in the wine industry. In 2004 she signed on as a weekend tasting room associate at Clos du Bois in addition to her full-time job as a graphic designer, and she was immediately hooked.
Sara accepted a position with Scott Laboratories in 2006 as the marketing manager, where she marketed and sold an extensive catalog of winery supplies to winemakers across the country. While at Scott Laboratories, Sara took several courses at the University of California, Davis, in viticulture and enology, as well as earning her M.S. in accounting at California State University, Sacramento. She was also an integral part of publishing the company's annual Fermentation Handbook, distributed nationally.
Sara joined Dry Creek Vineyard in 2011, working directly with second-generation owner Kim Stare Wallace in all aspects of marketing and packaging for the family-owned winery. In 2014 she took on the role of general manager for a Spanish cork company, Mercader Cork USA, but the draw of the winery was too strong, and she returned to Dry Creek Vineyard in 2016 as the director of marketing and communications.
When Sara is not at the winery, she can be found spending time with her winemaker husband, Sebastian Donoso, or chasing their two young daughters around their home in Healdsburg, California.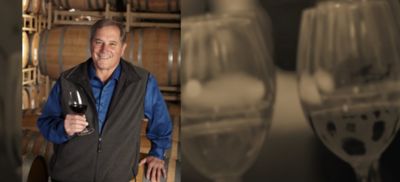 Rick Sayre
Vice President of Winemaking, Rodney Strong Vineyards
Rick Sayre began his winemaking career at the age of 19 as an assistant winemaker and cellar master at Simi Winery in Sonoma County. Rick had the opportunity to train under the world-renowned winemaster André Tchelistcheff, who instilled in his young trainee a deep passion for the art of winemaking and a desire to not only master his craft but continually push the boundaries of creativity. "André taught me that a winemaker must live with his wine," Rick recalls, "from walking the vineyards to the careful craft of guiding the wine into bottle. Even the smallest details can have a lasting effect."
When Rod Strong decided to take a step back from the demanding role of winemaker, he called upon Rick Sayre, who joined the team at Rodney Strong Vineyards in 1979. In more than three decades in the cellars, Rick has guided the wine collection to include world-class Reserve, Symmetry and Single-Vineyard releases, an outstanding line of estate wines and best-in-class Sonoma County wines that continue to please vintage after vintage. His voracious appetite for new winemaking knowledge has taken him around the world, including trips to the wine regions of France, Australia, New Zealand and Spain.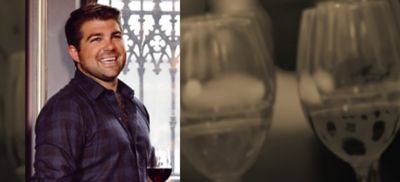 Joe Wagner
Owner & Winemaker, Copper Cane Wines & Provisions
As a fifth-generation Napa Valley winemaker, Joe Wagner learned his way around a vineyard long before he was able to drink wine. By the time he was 19, Joe knew that he would continue his family's winemaking legacy, working alongside his father at Caymus Vineyards. In 2001 he created Belle Glos, with a focus on vineyard-designated pinot noirs from throughout California's best coastal regions.
In 2014 he started under Copper Cane Wines & Provisions and has launched a number of new brands. Joe has a keen interest in contributing to the evolution of the wine industry by discovering new wine growing locations and through experimentation in the cellar.
Joe lives in Napa Valley, has six children, and maintains a healthy balance between his family life and a passionate dedication to his business.