Jennifer Barney
Owner of Meringue Bakery in La Crosse, Wisconsin
Food Network's Season 4 Holiday Baking Champion
Jen Barney's reputation for creating desserts that look as exquisite as they taste is now known nationwide. The Wisconsin-based pastry chef and owner of Meringue Bakery catapulted to fame and proved her fierce culinary skills when she won Food Network's Season 4 Holiday Baking Championship. Her creations throughout the series showcased the skill, passion and talent that have people calling her the doyenne of desserts.
A classically trained baker and pastry chef and graduate of the acclaimed Le Cordon Bleu College of Culinary Arts, Jen began her career ten years ago as a wedding cake decorator. Her career has taken her from the Twin Cities area to New Mexico and back home to Wisconsin. Along the way, she has prepared desserts and pastries for large banquets and restaurants, designed specialty dessert lines and created decadent desserts, confections and cakes for a variety of occasions. Before opening Meringue Bakery, Jen served as head pastry chef at the Waterfront Restaurant and Tavern in La Crosse, Wisconsin.
Another little-known but surprising fact about Jen is that in a previous life, she worked as a corrections officer in an all-male prison.
Today, Jen is best known for her elegant wedding cakes and unique, custom flavors—from classical and subtle to novel and bold. Jen is an expert at the art of cake making and decorating. Each wedding cake she creates is one of a kind made especially for the one-of-a-kind couple and, where possible, made with seasonal and locally sourced ingredients. Specialties include edible flowers and hand-painted and sculpted cakes. Jen also offers seasonal items and party favors along with pastries and personalized desserts for corporate events.
When not in her kitchen, Jen enjoys spending time with one-year-old daughter, Millie, and her husband Brian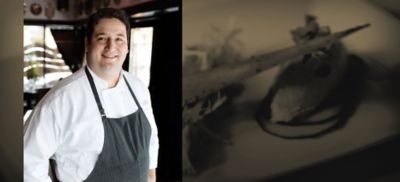 Thomas Boemer
Chef/Partner of Twist Davis Group & Executive Chef at Corner Table & Revival, Minneapolis, MN
Born in West St. Paul, MN, Chef Thomas Boemer relocated to Lexington, North Carolina at the age of five with his mother and brothers. Though a child of the Midwest, it was in North Carolina that Boemer was introduced to the regional cooking techniques – pork BBQ, the art of frying the perfect chicken – and the warm embrace of Southern cuisine that would later influence his career.
At the age of 16, Boemer landed his first restaurant job, working as a cook. Eager to turn his passion for cooking into a career, in 2001, he enrolled at the Cordon Bleu in Mendota Heights, MN. While in culinary school he began a stint as Sous Chef at Chez Colette at The Hotel Sofitel in Bloomington, MN. During this time, Boemer also became a disciple of the renowned French chef, Alain Ducasse, and still cites Ducasse's Grand Livre de Cuisine as the most influential guide in his personal and professional development as a chef. Ducasse's philosophy highlights the best ingredients in the world through technique and allowing their identity to rule the plate.
So inspired was he by Ducasse, that in 2003 when Boemer landed an interview at the French chef's restaurant miX, Boemer and his wife quit their jobs and moved to Las Vegas—before he was even offered a job in the kitchen. But he was offered a job there, as chef de partie and Boemer spent the next year and a half under the mentorship of Ducasse and his team, expanding his culinary repertoire of French and European cooking techniques. Ducasse's kitchen was essentially a bootcamp specializing in technique, discipline, and efficiency.
In 2005, Boemer and his wife Lori returned to Minneapolis to start a family and find few job opportunities for fine dining chefs, as several of the city's most elite restaurants had closed that year. Boemer's wife began working as a waitress at popular local restaurant Corner Table, which opened in 2004 under the ownership of Scott Pampuch, while Boemer served as a cabinet maker at a local woodshop and eventually became a luthier, repairing and customizing instruments for local musicians and creating his own guitar collection in his small basement shop. Missing the restaurant industry, Boemer occasionally spent time in the Corner Table kitchen assisting Pampuch with dining events and putting his talents with whole animal butchery to use. After a few challenging years following the recession in 2008, Pampuch sold Corner Table to former servers Chenny Rancone and Nick Rancone, ushering in a new era for the well-loved restaurant.
Since assuming ownership of Corner Table in 2012, Boemer's interpretation of Low Country cuisine, executed with French technique and highlighting the best local, seasonal ingredients has won over critics and confirmed the restaurant as one of Minneapolis' preeminent dining destinations. In 2014 and 2015, Boemer was named Eater Minneapolis "Chef of the Year" and in the same year also won both the Cochon555 Minneapolis Championship and the Grand Cochon Championship. In 2016 and 2017, Boemer received semifinalist nods from the James Beard Foundation Awards in the "Best Chef Midwest" category for his work at Corner Table.
In 2015, on the heels of their great success with Corner Table, Boemer and Rancone expanded their hospitality group by creating a more casual dining concept with Revival, a restaurant with a menu focused on the beloved Southern recipes that Boemer fondly recalled from his youth. With winning dishes such as tender and juicy fried chicken that has since achieved cult status in Minneapolis, shrimp and grits, Johnny cakes, fried green tomatoes, and seasonal pies, lines began to form around the block. Revival has received wide critical acclaim from both local and national media, including 3.5 out of 4 stars review from the Minneapolis-St. Paul Star Tribune. Today, Revival is still one of the hottest tables in town, and in August 2016, Boemer and Rancone expanded yet again to offer Revival's fried chicken at a packed concessions outpost at Minneapolis' U.S. Bank Stadium.  Capitalizing further on the success of the concept, in December 2016 Boemer and Rancone opened another location of Revival in St. Paul. 
Looking ahead to fall 2018, Rancone and Boemer will open In Bloom and Revival Smoked Meats, two new concepts in Keg and Case West 7th Market, a new 25-stall marketplace and restaurant concept housed in the historic former Schmidt Brewery complex. The duo will launch In Bloom, a new bi-level fine dining restaurant featuring contemporary fare made with fine Midwestern ingredients such as fresh water fish, shellfish, fowl, game meats, produce and foraged plant life, that are expressed only through fire, utilizing a custom-designed 18' x 20' foot hearth, without a gas or electric assist. The beverage program is headed up by Rancone who commissioned winemakers around the world to create wines exclusively for In Bloom to complement Chef Boemer's fire-roasted cuisine. At the same time, Boemer and Rancone are also launching Revival Smokehouse, a new concept and third outpost of the original Revival restaurants with a wide range of contemporary style BBQ that blends Southern tradition with local ingredients prepared using only wood-burning smokers.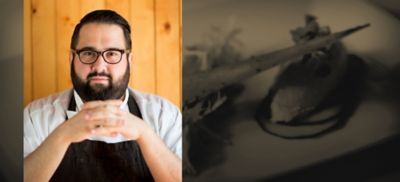 Dan Bonanno
Executive Chef, A Pig in a Fur Coat, Madison, WI
Born in Kenosha, Wisconsin, Daniel Bonanno grew up in an Italian household where he learned at an early age that he had a passion for food. After graduating from high school, he attended Le Cordon Bleu in Minnesota. From there he interned at Grand Geneva Resort and then started work at Mangia Trattoria in Kenosha. Having a love of Italian cuisine, he decided to study abroad at Apicius Culinary School in Florence, Italy. While living in Italy, he worked at Michelin-rated restaurants and submerged himself in the culture. Upon returning, Dan went to nationally acclaimed restaurant, Spiaggia in Chicago.
Wanting to use what he learned in Italy and be closer to farmers and ranchers, he opened A Pig in a Fur Coat. Within months, Madison named A Pig in a Fur Coat best new restaurant, and by the end of the year, Daniel was nominated for Rising Star Chef of the Year by the James Beard Foundation. In 2017 Daniel was named Madison's best chef.  The evolving menu is served in a lively, casual atmosphere on communal tables.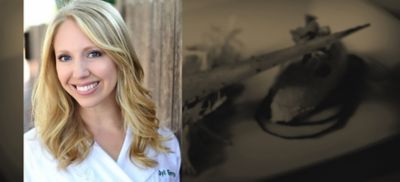 Jyll Everman
Executive Chef, Gather on Broadway, Green Bay, WI
Jyll graduated from the Epicurean School of Culinary Arts in Los Angeles and began her journey as a chef at the renowned Parkway Grill in Pasadena. After the Parkway Grill, Jyll moved on to become the Sous Chef at the Pasadena Rose Bowl, UCLA Suites, where she enjoyed expanding her skills while demonstrating her talents in the art of cooking for athletes and celebrities alike. After working at Noir Food and Wine, voted Pasadena's Best New Restaurant of 2011, Jyll decided to channel her energy into opening her own business. This enabled her to focus on transforming classic and traditional dishes into delectable, gourmet finger foods. Chef Jyll was a finalist on season 7 of Food Network's Food Network Star and, while still continuing to cater events, she was hired as a celebrity chef to do cooking demonstrations for large hospitality and food and beverage conventions across the country. In 2016, Jyll moved back to her hometown of Green Bay to open Gather on Broadway, Green Bay's first urban, industrial space for events of all sizes, bringing a new style of cooking to a modern banquet hall. 
Rob Hurrie
Executive Chef and Owner, Black Pig
A 1994 graduate of Kendall Culinary Institute of Evanston, Illinois, Chef Rob Hurrie began his kitchen career at The American Club® in Kohler, Wisconsin. In 1997 Hurrie was appointed executive chef of Blackwolf Run®, and in 1998 Hurrie opened the kitchen at the famed Whistling Straits® golf course, while still the executive chef of Blackwolf Run.
In 1999 Hurrie stepped out on his own and opened his first restaurant, New York on 8th Deli & Gourmet Catering. Then in 2005 he opened his second restaurant, Margaux and Margaux Catering, in Sheboygan, Wisconsin. Rob is now on his third enterprise with the conversion of Margaux into the Black Pig. The Black Pig opened in March of 2013 offering patrons a relaxed and easygoing restaurant experience, featuring gourmet comfort food with a twist. Black Pig focuses on sourcing the freshest local ingredients and preparing everything in house from scratch.
In the Fall of 2016 Hurrie expanded his business operations by renovating over 15,000 square feet of his building into his newest venture ,The Berkshire, an industrial urban loft wedding & event space. The Berkshire is located in the same historic Montgomery Ward building as the Black Pig restaurant located in the heart of downtown Sheboygan, WI.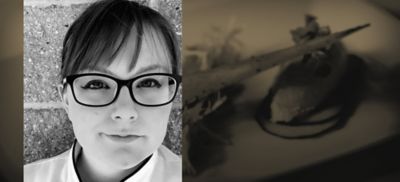 Amanda Weber
Private Chef/Caterer
Born and raised in Sheboygan Falls, Wisconsin, Amanda developed her passion for cooking at a very young age. As the oldest of five, she began cooking at home at age 7. By 14 she was a dishwasher at Blackwolf Run Restaurant in Kohler, WI. She describes her first day in the kitchen as "the day the obsession started".
She worked her way through the ranks to become a line cook by her senior year in high school. She then attended the Culinary Institute of America in Hyde Park, NY. After graduation, Amanda worked in New York for years in restaurants ranging from a casual BBQ joint to fine dining.
She returned home to Wisconsin and became the Culinary Event Coordinator and Event Chef for Destination Kohler. It was here she discovered her second passion in teaching. Her grandmother, a teacher once herself, taught her at a very young age that "Knowledge is no good if you keep it to yourself". This has been Amanda's drive for the last few years.
Amanda is now a personal chef and travels all over the Midwest designing memorable events, big and small, by combining excellent food with the highest level of customer service.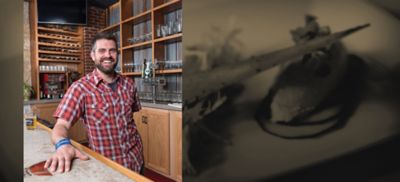 Luke Zahm
Executive Chef & Owner, Driftless Café, Veroqua, WI
Luke Zahm grew up in La Farge, Wisconsin, a rural community with a population of 775, in the heart of Vernon County. As a kid in a small town looking for an identity, he found it in a newly formed cooperative of family farmers that became Organic Valley. Food became the vehicle for his aspirations to build a strong community between farmers and diners in the Driftless Region. Currently, Vernon County has the second-highest concentration of organic farmers in the United States. Luke started cooking in small kitchens in Wisconsin and fed his passion for food with work ethic, drive and a love of the Wisconsin identity. He returned to Viroqua in 2011 to pursue a restaurant that could showcase the bounty of the Driftless region. The restaurant, aptly titled "The Driftless Café," became the stage for an ever-changing menu of local foods, highlighted by the farmers from the region who produce the menu. More than just a farm-to-table restaurant, the operation spans into the community and spends 85 percent of its food budget on ingredients that are sourced within a 100-mile radius of the café.
Luke has been a two-time Edible Madison "Local Hero Award" Winner, a 2017 James Beard semifinalist for Best Chef Midwest, has been featured multiple times on PBS's Wisconsin Foodie and has spent time in Washington, D.C., lobbying as a part of Tom Colicchio's "Plate of the Union" campaigns.
Luke and his wife Ruthie, daughter Ava, and sons Benjamin and Silas all live in Avalanche, Wisconsin.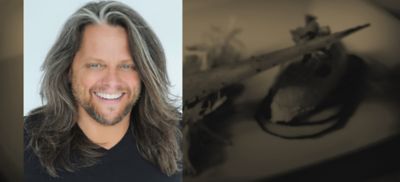 Terry John Zila
Teaching instructor,  Executive Chef & Owner, JohnJeanJuan, Minneapolis, MN
Terry John Zila has been experimenting in the kitchen most of his life. Twenty years in the restaurant industry has exposed him to a wide variety of cooking styles. In his private dining events and in-home cooking classes, he uses that culinary knowledge to create unique events. Whatever cuisine you might have in mind, be it Asian, European or American, he can create the exact culinary experience you're looking for.
Terry also has been teaching at Cooks of Crocus Hill and Mackenthun's Fine Foods for over a decade, and he operates johnjeanjuan, a wedding cake and special occasion dessert business; Terry John Zila Catering and Sel et Terre, his monthly pop-up restaurant at Travail.
He has appeared on the Food Network's Bakers vs. Fakers, DIY Network's Curb Appeal and appears regularly as a food and entertaining contributor for KSTP's Twin Cities Live, the WCCO Morning News, KARE 11 News and The Matt McNeil Show on AM950 KTNF Radio.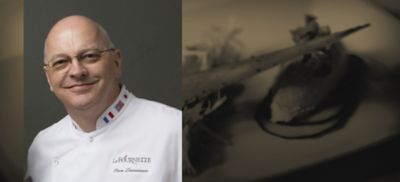 Pierre Zimmerman
Head Chef & Owner La Fournette, Chicago, IL
Pierre Zimmermann owns La Fournette, a wholesale and retail bakery in Chicago, Illinois. He is a native of Alsace, France, a Master Baker, and won the Coupe du Monde de la  Boulangerie in 1996 as a member, and in 2008 as the coach of the French team. With Solveig Tofte, he co-founded in 2016 the Intergalactic Bakers Federation, a new international organization inspired to be useful to our communities through education and volunteer work. He is also a member of the Elite de la Boulangerie Internationale.