Wine, Spirits, Beer Talent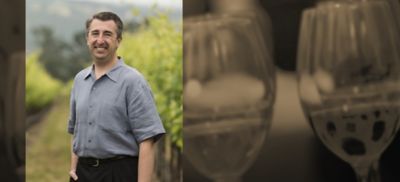 Robert Aldridge
Chief Operating Officer, St. Francis Winery
Robert (Bob) Aldridge is a 1989 graduate of Siena College in Albany, New York with a bachelor of science in Finance and concentrations in Mathematics and Accounting. After graduation, he joined the General Electric Company in the Power Generation Division and completed GE's 2 ½ year Financial Management Program in 1991. After working his way up to the Executive Level of General Electirc Company he was promoted to  to the position of Controller and Risk Manager of the new, multinational division in 2001.
In 2002, Bob left the General Electric Company to become the Chief Financial and Administrative Officer for St. Francis Winery and Kopf Vineyards in Sonoma, and Sequoia Grove Winery in Napa, all owned by the Kopf Family. In order to quickly learn the wine business, Bob became a level 1 Sommelier by passing the exams given by the Court of Master Sommeliers in San Francisco. Fascinated by the whole wine growing process, Bob enrolled at UC Davis and graduated from their 2 year Viticulture and Enology extension program. Bob plays a very active role in the operation of these winery and vineyard companies. When the Kopf family increased their ownership percentage in the Domaine Carneros vineyards and partnership they have with the Taittinger family in 2008, Bob added the responsibility of Chief Financial Officer of these entities to his existing role. Similarly, when the Kopf family entered the Oregon wine market through their Burgundian Winery, Maison Louis Jadot in 2013, Bob was asked to take on the additional responsibilities of being the President of that entity. He resides in Sonoma with his Wife Tracey and two children, Jack and Elena.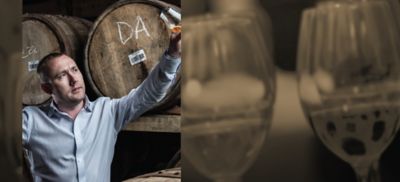 David Allardice
Glenfiddich
David discovered his passion for the fascinating world of Scotch whisky after a chance encounter with a dram of Glenfiddich 15 Year Old. For David, there was no looking back, as he began to amass as much knowledge about whisky as possible.
A native Scotsman, David Allardice has represented the family-run Glenfiddich distillery for over five years traveling far and wide exploring elements of whisky production and maturation. From the sherry bodegas in Jerez, Spain, to the Kelvin Cooperage in Louisville, Kentucky, David's dedication to learning and passion for whisky knowledge is exemplary.
Connect with David on social media and follow his travels around the U.S. spreading the word of the world's most awarded single malt Scotch whisky.
Instagram: Glenfiddich_Dave
Twitter: @GlenfiddichDA


Nicole Andrus
Raised in Napa Valley, where her parents founded Pine Ridge Winery in 1978 and Archery Summit Winery in Oregon in 1994, Nicole has done everything from pitch-forking grape stems and performing lab analysis to assisting her parents with sales and marketing in domestic and foreign markets. Through her work overseas, she developed a great interest in travel and the European culture, thus choosing to spend a year of high school in Switzerland learning German, and then a semester of college in Ecuador where she developed a keen interest in the Spanish language, the Galapagos Islands and botany. 
Upon her return to the United States, Nicole obtained an undergraduate degree in biology and a master's degree in molecular plant systematics. Over time she yearned to return to her roots in the wine business and to once again live overseas, so she accepted a position in the research and development department at Bodegas Miguel Torres in Catalunya, Spain, combining her scientific background with her longtime affinity for wine.
After working at Torres for two and a half years, Nicole served as an independent wine consultant for various Spanish wineries interested in exporting their wines to the U.S. market.  In 2005 Nicole joined Folio Fine Wine Partners as its Spanish imports specialist and has since helped Folio negotiate importing agreements with multiple estates from Spain including Fillaboa, Palacios Remondo, Vall Llach, Artadi and Leda. Nicole divides her time between liaising with producers, hosting groups in Spain, creating new material for Folio's marketing department and assisting the sales team by traveling to the United States to educate accounts and consumers on Folio's top-notch portfolio of Spanish estates.
Nicole currently resides in Spain with her husband and two children.
Nicole is also cofounder of Niso Wine Tours, a high-end Spanish wine tourism agency, and United Vintners Abroad, a Spanish wine consulting company.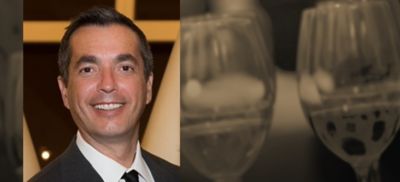 Tony Apostolakos
US Director of Marketing and Sales, Masi Agricola
Tony Apostolakos comes from a family with a winemaking background, as they originally owned vineyards in Central Greece dating back to the early 1900s before emigration to Montreal. Tony took a degree in economics at the University of Alberta, before entering the wine trade, where he now has over 20 years of experience.
Tony first represented Masi in Canada in 1999, before he switched his attention to the United States market in 2005. He has now been appointed director of marketing and sales in the United States for Masi and makes regular trips to company headquarters in Valpolicella. There he spends time with the Boscaini family and the Masi Technical Group to ensure he is fully up-to-date with the company's  winemaking techniques and global strategy.
When not travelling inside the United States for Masi, Tony resides in the Finger Lakes region of New York.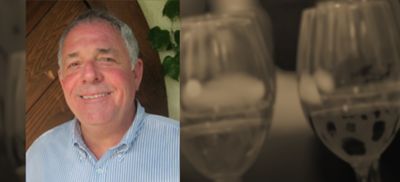 Sean Barrett
Midwest Divisional Manager, Grgich Hills Estate
Sean attended the University of Wisconsin–Stout for its hotel and restaurant management program. He has worked in the food, wine and hospitality industries for the past three decades. Sean worked in the Napa Valley for over 11 years in wine sales and hospitality positions. He was the maître d' of the award-winning restaurant at Domaine Chandon. He also was the food and beverage director of the famed Meadowood Resort, home of the Napa Valley Vintners Association and the Napa Valley Wine Auction. Sean left Napa to return home and become the general manager of the English Room inside the historic Pfister Hotel. Sean then moved into wine sales with local distributors United Wine and Spirits and Edison Liquor. He became the Midwest regional manager for AV Imports, Inc., an importer of fine wines and spirits from Columbia, Maryland. Today, Sean is the Midwest divisional manager for the iconic Grgich Hills Estate in Napa Valley. Throughout his experiences, Sean has traveled the wine regions of Italy, Croatia, Spain, France, Germany and the United States. Sean is a member of the Society of Wine Educators and the Associazione Italiana Sommelier.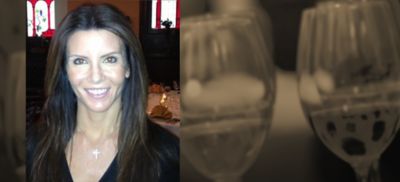 Angela Bartolai
Mid-Western Division Vice President, Wilson Daniels
Angela Bartolai has been in the wine industry for over 20 years, working with several different fine wine companies in the Midwest. She has most recently been working with Wilson Daniels, a Fine Wine and Luxury Wine & Spirits Marketing and Import Company, for the past 10 years. Founded in 1978, Wilson Daniels is a fully integrated, family-owned marketing and sales company representing highly selective portfolio of the world's most distinctive wines and spirits. Wilson Daniels continues to pursue and elevate the standards of excellence set by founders Win Wilson And Jack Daniels through developing long-term, strategic partnerships with luxury producers that possess profound respect for terroir, and are benchmarks in their regions. Angela is currently the Midwest Division Manager, traveling extensively throughout the Midwest to provide wine expertise and education, key market strategies, distributor management and customer and consumer relations for Wilson Daniels. She began her wine career in Chicago working with small, boutique wine portfolios, and then moved on to work for the iconic Niebaum Coppola winery, based in Chicago. Following her time at Niebaum Coppola she moved on to represent the Clicquot, Inc portfolio in the Midwest.  At Veuve Clicquot she continued to pursue her passion for Champagne, as well as expand and deepen her wine knowledge of France, Italy and New Zealand. She brought her excitement and passion for the fine wine segment to Wilson Daniels and has been devoted to constantly increasing her business acumen and fine wine education. She is very dedicated to increasing her wine knowledge and education and is working on Certification through the Society of Wine Educators. She currently lives in Chicago with her husband Paul and two boys.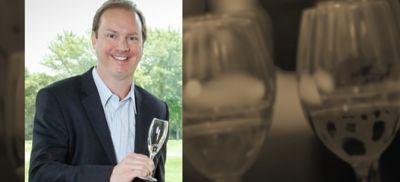 Grant Bender
National Sales Manager, CULT and Salvestrin Winery
Grant Bender is the national sales manager for CULT and Salvestrin Winery in St.
Helena, California. He is a native of the Chicagoland area and went to prep school in Northern Indiana where his family resided and ran a metal foundry. Most of Grant's professional education came from the East Coast in Upstate and Mid-Hudson, New York. He was first educated as a professional chef at the prestigious Culinary Institute of America and went on to the School of Hotel Administration at Cornell.
Grant is an accomplished restaurant and hospitality professional with a successful track record in an exceptionally broad range of areas from chef to consultant to sales/marketer to restaurant operations. His expertise is in every aspect of the hospitality industry including design and restaurant concepts; food sourcing and procurement; and food and wine, spirits and beer trends.
As a student at the Culinary Institute of America, Grant was fortunate to complete his internship as Chef Charlie Trotter's first culinary intern and went on to work at the restaurant for some time. He fulfilled his hotel internship with the Hyatt Corporation at the Park Hyatt in Chicago, completing its comprehensive training program, and he also spent time employed with Hyatt as sous chef of the famed La Tour Restaurant. Grant worked at several other of the finest restaurants in Chicago. He moved to New York to work for Chef Larry Forgione as his "purchasing agent," and sourcing the best local products in the Hudson Valley for his restaurant, Beekman Arms-1776. Grant developed relationships with local farmers, butchers and breeders to help develop one of the first farm-to-fork concepts in the United States.
It was during this time that Grant found his passion for wine and coupled it with his great culinary background to open doors into the finest restaurants in Chicago, where he spent many years selling wine and achieving an advanced sommelier level. Grant went on to open his own restaurant. His restaurant flourished, and he was soon approached by several folks in the wine industry. It was then that he sold the restaurant and entered the wine business.
He now resides with his wife, Katie, and daughters, Victoria and Charlotte in Medina, Minnesota. He spends time between Napa and travelling the country. He is most interested in grape growing, viticulture, the preservation of both the family winery and the historical significance of the iconic vineyards of Napa.
It is with this unique perspective and experience of food and wine that Grant Bender comes to Kohler Food & Wine for his tenth year of participation.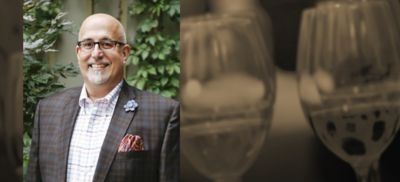 Mark Bergadon
Vice President of Sales, MacKenzie-Childs
Mark is responsible for bringing this whimsical and vibrant collection to retailers around the world. Mark has been in the decorative home and tabletop industry for over 25 years, having started his career in sales management at the flagship Marshall Fields store on State Street in Chicago. Mark resides in Atlanta, Georgia, where the wholesale showroom is located. He travels to Aurora, New York, about two weeks each month and pinches himself every time he comes up the red brick driveway.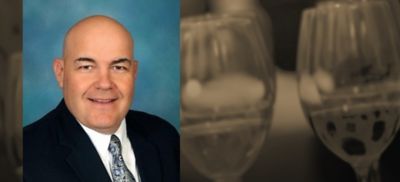 Bill Berry
Mid-Central Regional Manager, Copper Cane Wines & Provisions
An industry veteran, Bill has worked at the wholesale level with Johnson Brothers Liquor Company in Central Florida as well as Central Wholesale Company in Southern Illinois. Bill's supplier experience includes Rémy Cointreau, W.J. Deutsch & Sons and Jackson Family Wines. Bill currently manages a nine-state territory in the Midwest for Copper Cane.  He is a graduate of Southern Illinois University in Carbondale and is a level -ne sommelier.  He lives in St. Louis with his wife, two kids, and their dogs Charlie and Cooper.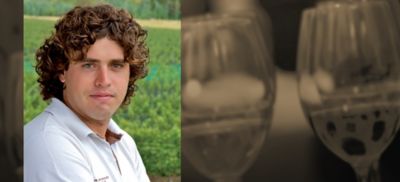 Gustavo Bertangna 
First Enologist, Susana Balbo Wines
Gustavo was recruited by the Susana Balbo Wines team in 2008, and has since been promoted to the position of first enologist. Gustavo's responsibilities extend past vinification and include conducting client visits and promotional trips to current and future markets.
Gustavo is a licensed enologist and horticulturalist, and he received his training at Don Bosco University. Gustavo also holds a postgraduate degree in quality planning and management from the vineyards to wine.
Gustavo belies that in order to be relevant in the world of wine, one must be bold, creative and passionate. Wine is a constantly evolving industry, and winemakers must evolve to stay on the cutting edge.
Gustavo's favorite varietal is Malbec.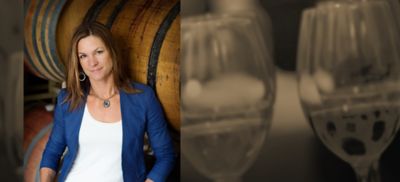 Gretchen Boock
Chief Operating Officer, Dobbes Family Estate/ Wine By Joe
With five generations of grape and hop growers before her, Gretchen Boock's career in the wine business is deeply rooted and seemingly destined. She paid her way through college working alongside her father in the construction business, building wineries. Boock's father can be credited for instilling a love for the physically challenging and a "my girls can do anything" attitude that's exemplified in everything she does. After graduating from Oregon State University with dual degrees in ag business and spanish, Boock decided not to continue physically building winery walls. Rather, she elected to work within the walls, building the winery's teams.
Eighteen years later, she has spent her entire career working alongside winemaker and winery owner, Joe Dobbes. Initially a cellar master, now chief operating officer, Gretchen oversees the Dobbes Family Estate and Wine By Joe brands. (Dobbes Family Estate are handcrafted wines distinctly representing the varied Oregon terroir. Wine By Joe is the value brand that consistently over delivers). In her "free" time, Gretchen and her husband are personally remodeling their home—with the assistance of their three children, who also have been instilled with the same can do anything lifeview.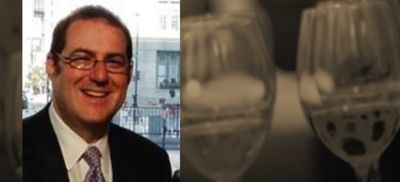 Ron Breitstein
Group Manager, Kobrand Fine Wine & Spirits
Ron is a certified specialist of wine and an industry veteran with over 30 years in retail, wholesale and supplier experience. He is the coauthor of Wine & Dine: California Fine Wines Matched With Gourmet Recipes. He currently is the wine expert for CBS 2 TV in Chicago. He often contributes to Wine Spectator, Wine Enthusiast and Beverage Retailer magazines. Currently, Ron is the group manager for Kobrand Fine Wine & Spirits and oversees the North Central United States. When relaxing with family and friends, Ron's favorite wines to enjoy are Champagne Taittinger and ports from Fonseca and Taylor Fladgate.
Luigi Coppo
Family member/US Managing Partner, Coppo
A fourth -eneration family member, and son of Paolo Coppo, Luigi Coppo was raised in Canelli, Piedmont. Spending his childhood in the winery, Luigi studied in Asti before specializing in business law at the Università Cattolica (Milan). Luigi joined the winery full time in 2013 working in the winery and cellars with his uncle and winemaker, Roberto Coppo, before assuming the U.S. managing partner role earlier this year.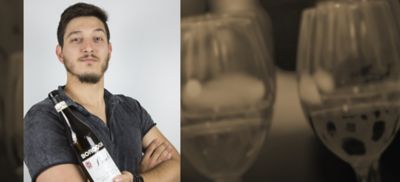 Andrea Cravero
International Export Manager, Giocomo Borgogno and Casa E. di Mirafiore
After studying Italian literature at the University, I started working at the Borgogno wine shop in the Barolo Village. I spent a lot of time with the chief of the cellar trying to understand the style of the winemaking. In the meantime, I took the second level of the Wine & Spirit Education Trust program that helped me to compare the indigenous Piedmont varieties with the foreign wines. During that period, I had the chance to meet many people, from the normal customer to the master Sommelier. It was really helpful to understand how to show and explain wines to people with such a different wine knowledge.
In 2015 I joined the export team, started as a junior area manager looking for new markets and taking part in wine shows. Now I take care of different markets all around the world trying to share the atmosphere you can breathe at Borgogno.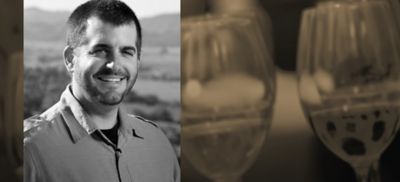 Ryan Decker
Grower Relations Manager, Rodney Strong
Like many on our team, Ryan Decker's family history in farming extends back generations. His great-great-grandfather came to California during the gold rush, then settled in Alexander Valley in 1858 as a rancher and farmer. Five generations later, the passion for working the land is alive and well in the Decker family. Raised in Healdsburg, Ryan began work for Rodney Strong in 2002 as part of the hospitality crew. He honed his palate with Director of Wine education Stefen Soltysiak and returned to Fresno State to earn a bachelor's in viticulture in 2006.
Ryan returned to Rodney Strong in 2006 as vineyard specialist for the winegrowing department. Working directly with Doug McIlroy, he helps develop and implement the farming plan on all 12 of our estate vineyards. He collects and analyzes all viticultural data used to make daily farming decisions. As the point person for our sustainability program, Ryan guided the winery and vineyards through the California certified sustainable winegrowing program that led to Rodney Strong Vineyards becoming one of the first certified sustainable wineries in the state.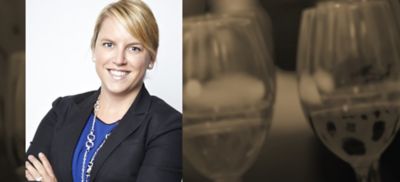 Abby Despins
Senior PR + Digital Manager, Emmi Roth
In 2016 Abby Despins joined Emmi Roth, one of the leading specialty cheese companies in the country. Spending the majority of her career working and educating consumers about cheese, cheese pairings, recipes and more for the Wisconsin cheese industry, Abby was brought on to help Emmi Roth expand its influence and promote its award-winning Roth brand. Headquartered in Monroe, Wisconsin, Emmi Roth produces a variety of cheese including the 2016 World Champion, Roth Grand Cru Surchoix. Abby resides in Madison, Wisconsin, with her husband and daughter.
Megan deZendegui
Central Territory Sales Manager, Frank Family
Megan deZendegui's primary responsibilities are distributor management and the promotion of the Frank Family Vineyards' brand to accounts and consumers across her territory.
Elizabeth Drake
Sustainability Specialist, Fetzer Vineyards
College coursework initially sparked Elizabeth Drake's interest in helping find solutions for climate change, an interest that ultimately blossomed into a career for the Magna Cum Laude graduate of Cornell University. On graduation in 2016, Elizabeth switched coasts and joined Fetzer Vineyards as Sustainability Specialist, today working alongside Director of Regenerative Development Josh Prigge on a variety of sustainability-focused projects that afford plenty of fodder for further inspiration.
"As environmental problems like climate change and drought become much more prevalent, creating positive change is extremely important" says Elizabeth. "Being part of a company that's actively working to craft innovative solutions for such pressing issues is exciting."
Laying the Groundwork for a Career in Climate
In her role at Fetzer Vineyards, Elizabeth is responsible for tracking all of the company's sustainability metrics and ensuring that each of its numerous green credentials such as B Corporation certification are kept current. This includes measuring everything from greenhouse gas emissions for The Climate Registry to tracking critical waste metrics. In 2014, Fetzer Vineyards became the world's first certified Zero Waste winery, and was also the U.S.' first winery to operate on 100% green power.
Elizabeth completed her studies at Cornell in May 2016. She holds a degree in Environmental Science and Sustainability, coursework for which encompassed an analysis of the complex laws, policies and governance surrounding environmental science. As an intern for the U.S. Environmental Protection Agency in 2015, Elizabeth put her knowledge into practice, helping targeted communities to finance and build sustainable water infrastructure.
Creating Sustainable Paths Forward
Ultimately, Elizabeth opted for a role in the private sector thanks to the many creative approaches to climate change and related environmental issues that the sector affords. In her role at Fetzer Vineyards, Elizabeth sees an opportunity to participate in leading environmental practices that are constantly pushing boundaries.
"Fetzer Vineyards has concrete sustainability goals, including reducing our energy and water use, eliminating our carbon footprint, and becoming net positive," she says. "The ambitious nature of these goals keeps me motivated and looking forward to coming in to work each day."
Though Elizabeth grew up in Ithaca, New York, she loves her new home in Ukiah, California, where she is happily adjusting to small-town life on the opposite coast.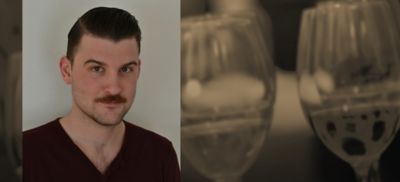 Daniel Dufek
Beverage Development Specialist, Breakthru Beverage Wisconsin
Before working for Breakthru Beverage Wisconsin, Daniel was a bartender and bar manager for nine years at Goodkind, Hi Hat Lounge and Bryant's Cocktail Lounge in Milwaukee. Recent past accomplishments include winning the competition for Bols Best Bartender: Milwaukee Edition, being published in Gary Regan's 2013 edition of 101 Best New Cocktails and competing in the midwest regional finals for Diageo's World Class competition.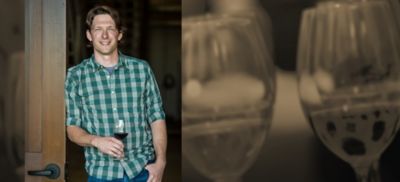 Erik Goodmanson
Assistant Winemaker, Bouchaine Vineyards
Erik Goodmanson was born and raised in Minnesota and eventually found his way to the Napa Valley where he is now associate winemaker at Bouchaine Vineyards. His career began with a vineyard internship among the pinot noir of Carneros, and he quickly moved into the cellar to protect his delicate Midwest pale skin. After four years in the dark wine caves, Erik decided to switch his focus to the viticulture and enology program at UC Davis. Once the degree was completed, Erik was consumed by the "dark side" of Napa Valley and found himself making cabernet sauvignon for three vintages. The vineyards of Carneros sang their siren song to Erik though, and he is now comfortably situated on the 104-acre estate of Bouchaine, where he is able to focus on the pinot noirs and chardonnays he so dearly loves.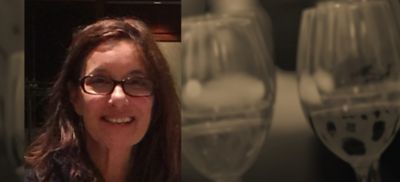 Susan Greve
Regional Manager, Guarachi Wine Partners
Susan was born and raised in Chicago, Illinois. She began her career in the wine industry in 1993 as a sales rep for Union Beverage Company and quickly became part of the management team. From 2003 to 2011, she worked for Palm Bay International as state manager for Illinois and Indiana managing one of the most prestigious international wine portfolios in the United States with a focus on Italian wines. In 2011 she joined the Guarachi Wine Partners team as regional manager responsible for Wisconsin, Illinois and Missouri managing some of the best South American wines available in the United States. During her wine career, she has traveled extensively visiting vineyards around the world: California, Washington, Oregon, Italy, France, Spain, Chile and Argentina. When she is not pouring wine, she likes to spend time boating, bike riding or relaxing at the lakehouse with her dogs Pappy and Lucky.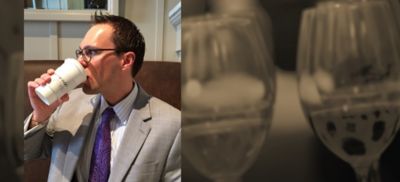 Aaron Guenther
Vice President of Sales, Torke Coffee
An SCAA-certified coffee cupper, Aaron is vice president, Sales at Torke Coffee Roasting Company based in Sheboygan. A strategic marketing and branding professional, he specializes in restaurant hospitality, product lifecycle management and luxury goods, working previously throughout the Americas with premium cigar tobacco. Aaron presents coffee with a passion for its history and a truthful flair that brings light to the ever-increasing number of choices in specialty grade coffee.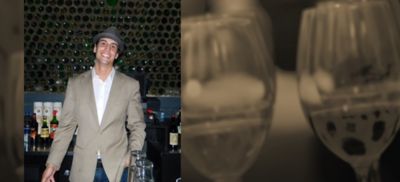 Peter Gugni
Fratelli Ambassador, Fernet-Branca
Peter Gugni has worked in the service industry for the past fourteen years. In 2003, he moved to Chicago from Detroit to further his service career and helped open and operate a West Loop lounge called Reserve.  Over the next three years, he assisted in the operation of two more locations including Le Passage and the Drawing Room in Chicago's Gold Coast neighborhood.   Over his 13 years of experience he found a passion for drink development and received a great deal of press accolades for some of his creations. Specifically, he was featured in USA today, The New York Times and E entertainment, among others. This led him to accept a position in San Francisco with Bacardi as the west coast Brand ambassador. Peter moved back to Chicago in 2010 to be one of the owners and of the Bedford, a restaurant/bar located in the Wicker Park Neighborhood of Chicago. A few years later he accepted the position as the Chicago market manager for the Fratelli Branca portfolio. He is a certified level 1 and 2 Sommelier and received a BFA from the University of Michigan.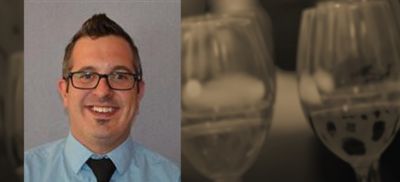 Jonas Hans 
Wisconsin and Minnesota State Manager, Kobrand Fine Wine & Spirits
Jonas W. Hans is the Wisconsin and Minnesota state manager for Kobrand Fine Wine & Spirits. He has had over ten years of combined retail and wholesaler experience, working his way up to the supplier side. Jonas's passion for food and wine has led him to learning as much he can about both. Previously, he held positions as an artisan bread baker and sushi chef. Currently, Jonas is a level 1 sommelier and is pursuing the Wine & Spirits Education Trust Level II. Jonas is always looking for new experiences when it comes to food and wine, and he enjoys trying new things and experiencing different flavors and textures of food and wine. Jonas enjoys cooking for his friends and family and opening a new bottle of wine and discussing its subtle nuisances.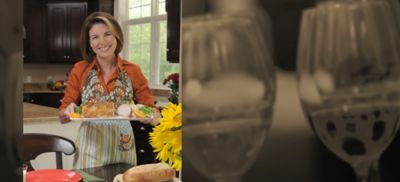 Amy Hanten
"The Cooking Mom" and Host of WLUK Fox 11's Living with Amy
Amy is the author of The Cooking Mom cookbooks, a blogger and the host of a number-one rated cooking/lifestyle show. Amy has been featured on national TV on The Dr. Oz Show. These days she travels across the country sharing her recipes, secrets and stories and makes regular TV appearances in Chicago, Milwaukee, Detroit, Cleveland, Green Bay and Minneapolis. Amy's recipes are designed with real moms, dads and busy people in mind. Amy is currently working on her third cookbook.
Amy's website, TheCookingMom.com, features not only recipes but videos and her blog too. You can watch Amy in action cooking with her family in her kitchen. Amy attended Marquette University, graduating with a journalism degree in 1988. She and her husband Bob have two children, Riley and Ireland, and a black lab, Arlo. They all eat very well. Amy is thrilled to hang up her apron for the weekend and be part of Kohler Food & Wine.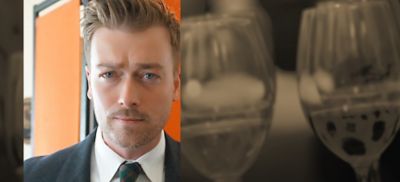 Chris Haselbeck
The Macallan Regional Ambassador
Chris was born in a small cabin in the middle of the woods.  He moved to New York to study at NYU and work as an actor.  During this time, Chris gravitated to the world of fine food and drink which had become his passion.  Chris has spent over 20 years in the food and beverage industry representing fine wines and spirits in multiple capacities. He feels unbelievably fortunate to work for Edrington and represent some of the finest luxury spirits in the world.
Chris currently resides with his wife and two daughters in the Milwaukee metro area, not far from that cabin in the woods in which he was born.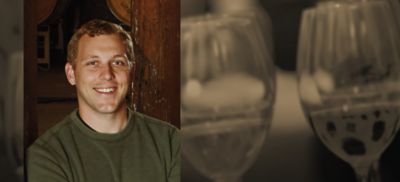 Shane Hastings
Assistant Winemaker, Seghesio Family Vineyards
As a winemaker's son and a native of Dry Creek Valley, one of the premier winegrowing regions of Sonoma County, Shane was introduced to the world of wine from an early age. Throughout his childhood, Shane helped his father—David Hastings, a revered local winemaker—in many aspects of the winemaking process, igniting Shane's interest to pursue a career in winemaking.
Shane left Sonoma County to study winemaking on the beautiful central coast of California. While attending school, he continued to work harvests and hone in on his practical knowledge. For his senior project, Shane produced a wine that was sold to benefit a charity working with local farm workers and their families in the community, raising over $10,000.
Upon graduating, Shane left the central coast to work two vintages abroad in Australia and New Zealand. Along with being thoroughly enriched with both Aussie and Kiwi culture, he learned progressive winemaking techniques and cellar practices to bring back to the states.
Shane joined the Seghesio winemaking team in July 2015 and has since become an integral part of Seghesio's quality winemaking by helping facilitate all production operations from grape to bottle. Shane had worked with zinfandel prior to being with Seghesio, so it was a smooth transition for him in working with both Ted and Andy and taking on their vinification methods. "I have developed a polished admiration for the zinfandel varietal since working with Andy and Ted. The grape demands more care and attention to detail at almost every stage of its life, from when it's being farmed out on our ranches to when we put it to bed in our barrels. Our wines are elegant and refined, but most important, balanced with regards to respecting the fruit. Ted and his family have fine-tuned this approached through generations, and Andy's been working with Ted for over 13 years. I am fortunate and grateful to be inundated with such vast amount of experience and knowledge."
Shane lives in Sonoma County with his wife, Caity, and their German shepherd, Jade, and puggle, Twix. In his spare time—when he's not helping Caity with her kennel and dog-training business—Shane enjoys playing games of pickup basketball, hosting friends and family for BBQs, and traveling with Caity, especially to Tahoe or on coastal camping trips where Shane can dive for abalone.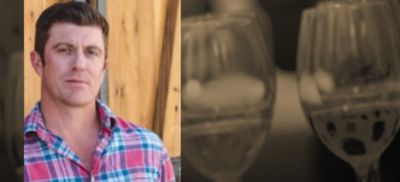 Christophe Hedģes
General Manager, Hedges Family Estate 
Christophe is son to Tom and Anne-Marie Hedģes, the founders of Hedģes Family Estate, and brother to Hedģes Family Estate winemaker, Sarah Hedģes Goedhart. Christophe oversees and lives on the estate with his wife, Maggie, and their two sons. In 2001 he graduated from the University of San Diego with a business degree and minor in theatre arts. Always wine-minded, Christophe started as a wine steward for Costco Corporation and worked as a wine buyer at La Tavola Kitchen while attending USD. After stepping away for a year as a professional bull rider, Christophe went back to work on the estate, first as a lab technician, then as overseer of special projects, marketing and retail, and currently he is the general manager and director of sales and marketing.  He and Maggie also farm the five-acre parcel in front of their home, Magdalena Vineyard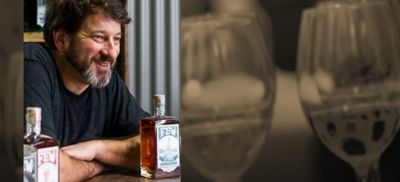 Paul Hletko
Owner and Master Distiller, FEW Spirits


"All my life, I've tried to be a creative person," says FEW Spirits founder Paul Hletko. "At the end of the day, I like to have created something that didn't exist at the start of the day." For him, that meant tossing aside a degree in engineering from the University of Michigan, and a career as an attorney, to start a rock 'n' roll band, a record label, a custom guitar effects pedal company, and then a distillery. None of the music-based ventures worked out, but since it opened its doors in 2011, FEW Spirits has become one of leaders of the growing craft distillery movement. As a founding member and past president of the American Craft Spirits Association, Hletko is also an important voice for craft distillers nationwide. Making delicious adult beverages is actually something of a family business for FEW: Hletko's grandfather ran a large brewery in his native Czechoslovakia before World War II.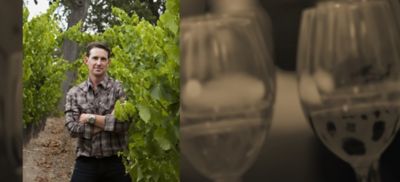 Austin Hope
Winemaker and President, Hope Family Wines
Austin Hope has never been one to accept the status quo. He was born to ask "Why?" and test limits. As a child this meant getting into mischief and being sent to work in the vineyards as punishment. Little did Austin or his parents know the lifelong impact this 'punishment' would have on him.
Austin's early-established passion for viticulture led him to earn a degree in fruit science from Cal Poly San Luis Obispo and, upon graduating, seek out the opportunity to apprentice under Caymus founder Chuck Wagner. It was during this time that Austin realized the full breadth of his passion for the wine business. He wanted to be involved in all levels of winemaking, from the vine to the glass.
As winemaker and president of Hope Family Wines, Austin is intimately involved with all aspects of the Hope Family labels. Still asking "Why?" and testing the limits, Austin is an innovator in the wine industry, changing and improving upon the traditional craft. With a vibrant and unstoppable energy, Austin is comfortable in this zone, going against the grain, evolving, and growing; he doesn't know any other way to be.
An avid traveler and indie music fan, you're as likely to find Austin on the road promoting his wines as at a concert soaking up the music and good times. Austin and his wife Celeste are passing on their passion for life, travel, and music to Ainsley and Avery.


Mattias Horseman
Hendrick's Gin Ambassador
Mattias Horseman, hailing originally from the U.K., began his career in the spirits industry as a bartender in England while studying psychology at the University of Chester. There, he focused on the psychology of the hospitality industry and still continues research into stress and the well-being of front line hospitality workers.
After several years of running the beverage program for Chefs Club by FOOD & WINE Aspen Colorado; skiing the slopes and organizing cocktail competitions in the Rocky Mountains, Horseman descended from the snowy peaks to join the Hendrick's team in October 2016. When not concocting specialized tipples, one can find Mattias and his four-wheeled partner Mila, a lovely and always pristine '94 Miata, zooming around the racetrack or the busy streets of Chicago.
Mattias oversees the Central region of the U.S., covering everywhere from Montana to Texas to Minnesota and Ohio.  Mattias manages trade, consumer and media integrations and is Hendrick's lead mixologist. To remain up to date on the adventures and travels of Mattias Horseman, follow @thebarpoet and his trusty companion @curiositeacup—a Hendrick's tea cup traveling the world spreading oddities and curiosity for all things Hendrick's Gin.  


Randle Johnson
Winemaker and Winegrower for Artezin and Consulting Winemaker, Bodega Colomé
A native Californian, Randle attended the University of California, Davis, and graduated with a master's in viticulture in 1974. As a viticulturist for the original Souverain Winery in Rutherford, he gained firsthand knowledge about Napa Valley's diverse microclimates and their influence on grape characteristics. Later, he became assistant winemaker, under the guidance of Souverain Winemaker Phil Baxter.
In 1977 Randle became the vineyard manager and cellar master of Mayacamas Vineyards, located at 2,500 feet above elevation on Mount Veeder, in the western hills of Napa Valley. This experience fostered an intense interest in the unique attributes of mountain grape growing. At Mayacamas, he experimented with producing wines from different Mount Veeder vineyards.
Randle then took a position as winemaker at Stags' Leap Winery for two years, before joining the emerging winery of Donald Hess. Randle started as winemaker for The Hess Collection in 1983, when Donald Hess set aside a portion of the grapes from his Mount Veeder vineyards for his own premium wine label. Since then, Randle has continued to hone and refine his winemaking style, to create elegant wines with great complexity, depth and structure.
Randle's vision behind Artezin is to honor the art of making Zinfandel from old vine plantings and handcrafting wines that express their true varietal characteristics. He crafts a unique portfolio of zinfandel, petite sirah, carignan and charbono under the Artezin label. He seeks out sustainably farmed, family-owned vineyards in Mendocino, Sonoma and Contra Costa counties to create wines that reflect the strength, spirit and uniqueness of each growing region. These vineyards are farmed by second- and third-generation growers with whom he has enduring relationships.
Randle is currently the winemaker for Artezin (California), director of winemaking for Bodega Colomé (Argentina), and he remains a member of the winemaking team at The Hess Collection Winery.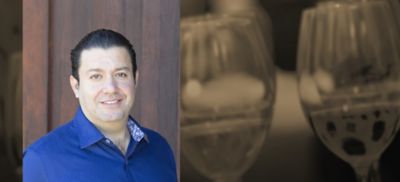 Armen Khachaturian
Director of Sales, Clos Du Val
As Director of Sales, Armen Khachaturian brings nearly two decades of experience to his role guiding Clos Du Val's sales program in all fifty states and around the world. Recognized for his extensive knowledge of the wine industry, and history in building enduring relationships, Armen partners with more than 50 distributors to represent Clos Du Val. A natural storyteller with a passion for the way in which great wine enriches everyday life, Armen loves to share the story of Clos Du Val and its modern renaissance to create a deep connection to the winery and its estate-grown wines.
Armen fell in love with wine in his early 20s. While earning his degree in Wine Business Strategies from Sonoma State University, Armen gained invaluable hands-on experience working internships at Fritz Winery and Landmark Vineyards. After graduating, he joined the team at Henry Wine Group as a corporate retail specialist. In 2004, Armen joined Sonoma County's acclaimed Hanzell Vineyards as National Sales Director, where he built and managed a network of 48 distributor partners. In 2010, Armen was named the National Sales Director for Napa Valley's Ehlers Estate, where he expanded the sales program while also repositioning the winery to focus on top on-and off-premise luxury accounts.
Since joining Clos Du Val in 2016, Armen has worked closely with President Steve Tamburelli to guide the strategic vision for winery, while establishing a model sales program. "Clos Du Val is one of the New World's great wineries," says Armen. "It is also a winery that is making the greatest wines in its long and storied history. Introducing these wines to a new generation in a personal and authentic way is both a privilege and a pleasure."
In addition to his industry roles, Armen is a published author who has written chapters on distribution and professional wine sales for Wine – A Global Business by Dr. Liz Thach MW & Tim Matz. He has lectured on luxury brand building at UC Davis, and on distributor management at Sonoma State University, where he was a recipient of the Outstanding Alumni Award.  Armen is also a founding member of Sideshow, a group of wine industry experts and principals who host trade events throughout the country.


Gerry Koegh
Regional Sales Director, Twins America
Gerry has been involved in all aspects of the wine trade for over 25 years.
Originally from Ireland, he started with his family's wine company which was focused on Bordeaux in Dublin in 1990. By 1993 he had moved to the United States and was employed by a local Wisconsin wholesaler. He then spent 15 years with the importer Frederick Wildman & sons as a regional manager and finally a regional vice president of sales for the Central United States.
By 2014 Gerry found his way back to where he began. He started working for TWINS, one of the biggest négociants in Bordeaux. He is delighted to bring his experience and expertise to you.


Sofia Auricchio Krans
Cheesemaker, BelGioioso Cheese
Born in Cremona, Italy, and raised in America's Dairyland in Green Bay, Sofia was fortunate to learn from both cultures. The family heritage is deeply rooted in Italian cheese making. It started in 1877 when her great-great-grandfather Nonno Gennaro began producing provolone in San Giuseppe Vesuviano, Na . A century later in 1979, her father Errico Auricchio began his American dream, BelGioioso Cheese in Denmark, Wisconsin. BelGioioso Cheese founds itself in traditional artisanal cheese-making techniques with modern technology. As a fifth generation cheesemaker, Sofia's driving force at BelGioioso Cheese is "what is best for creating the highest quality of cheese." Although this statement seems simple, it guides the decision making process at BelGioioso. Sofia has a degree from the University of Miami, School of Architecture, and is a key contributor to the design/build of the state-of-the-art cheese-making facilities. The Italian culture centers around food. More than fuel, food is regarded as nourishment for bringing the family together. Patrizia, her mother, taught her how to make traditional focaccia and fresh pasta at a young age, seeding a joy of cooking. La Bottega di BelGioioso has been Sofia's special project, a boutique artisanal cheese collection that allows you to savor new flavors from BelGioioso Cheese. Buon Appetito!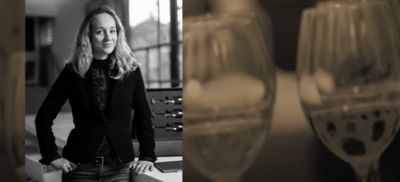 Véronique Lamotte
Brand Manager, Charles Heidsieck
Véronique Lamotte joined the Charles Heidsieck House as brand manager in January 2012 after eight years of experience in marketing and communication for a consulting agency in Paris and the Taittinger Champagne company in Reims.
Born in the Champagne region, she is married with three children. When not tasting champagne in her professional position, she has developed an interest in wine with her in-laws, a champagne-producing family, and her husband, an oenologist himself.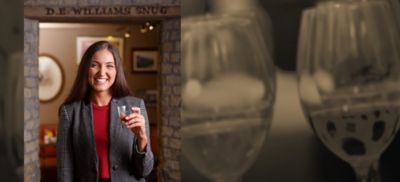 Sarah Leonard
Ambassador, Tullamore D.E.W.
As far as whiskey experts go, they don't come more Irish True than Tullamore D.E.W. Ambassador Sarah Leonard. Born and raised in Ireland, Sarah has now made the leap across the Atlantic as Tullamore DEW Ambassador. Originally hailing from the Rebel County, Co Cork, Sarah has a background working hospitality and is passionate when it comes to all things food and drink.
In her spare time Sarah is an avid hockey enthusiast and has been taking to the field since the age of 5, Sarah is equally capable of getting a team pumped up for a match (and a night out). A keen hip hop dancer and sneaker fanatic with over 50 collectable kicks.
An expert in Irish Whiskey history, process and tasting, a natural raconteur and never at a loss for a toast, Sarah travels across the Mid-West educating, entertaining and sharing her passion for Tullamore D.E.W. Irish Whiskey
Dina Mondavi
Cofounder, Michael Mondavi Family Estate
Dina Mondavi cofounded the Michael Mondavi Family Estate in 1999 with her parents, Michael and Isabel Mondavi, and her brother, Rob Mondavi, Jr., upon the purchase of the Animo vineyard in Atlas Peak. With her family and as a co-owner, she is responsible for directing the organization and traveling frequently to support the sales team in achieving their business goals. In addition, she is actively involved with the family's philanthropic efforts, which are heavily focused on giving back to the Napa Valley community that has supported the Mondavi family for four generations. The family likes to support basic needs like food and housing, and supporting families and veterans in need. Early in her career, Dina worked in the membership department at the de Young and the Legion of Honor Museums in San Francisco. She began her wine career in 2000 as a wine educator at Robert Mondavi Winery, before joining Southern Wine & Spirits in San Francisco as an account manager.
In 1999 Dina, Michael, Isabel and Rob collectively purchased a plot of rugged Manzanita-lined land high on Atlas Peak and began establishing a vineyard, thereby founding Michael Mondavi Family Estate. Dina served as the brand manager for the family's Isabel Mondavi Wines label, which was launched in 2005 and was responsible for the strategic direction and day-to-day management of the brand. Dina is also part of the master blending panel that assembles the final wine blends for M by Michael Mondavi, Isabel Mondavi Wines, Emblem and Animo. Dina graduated from Santa Clara University in 1998 with a degree in art history and studio art, and a minor in Italian literature. While at Santa Clara, she spent a year abroad in Florence at the Syracuse University campus. She also continued her studies at the Academy of Arts learning Interior architecture. Dina currently resides in San Francisco with her husband and enjoys cooking, gardening, reading, golf, skiing and ocean sports.


Mark Palicki
Vice President of Marketing, Fortune Fish & Gourmet
Mark Palicki, a lifelong member of the restaurant and food service industries, serves Fortune Fish & Gourmet as vice president of marketing, orchestrating internal and external marketing efforts, sustainability initiatives and running Fortune's gourmet foods division. Palicki's responsibilities extend far outside the realm of marketing. He works directly on plant design, construction and remodeling as well as sanitation and food safety within the operation. Additionally, he develops and launches Fortune's private label products and brands. Palicki attended the University of Houston, earning his bachelor's in hotel and restaurant management in 1995. After graduating, he crossed the country, landing in Hyde Park, N.Y., at The Culinary Institute of America. Palicki trained under a master chef and earned his associate's degree in culinary arts. Today, Palicki calls on his business and culinary education, as well as his many years in food service, to direct the marketing, sustainability and production operations at Fortune Fish & Gourmet.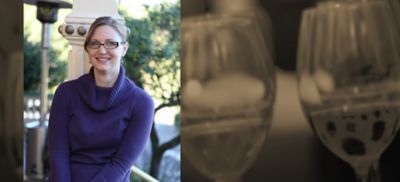 Sara Rathbun
Director of Marketing and Communication, Dry Creek Vineyard
Sara Rathbun is the director of marketing and communications for Dry Creek Vineyard, where she handles all aspects of marketing and public relations for the winery's wholesale and direct-to-consumer business.
Sara received her B.A. in journalism from California State University, Sacramento, and spent several years in collegiate and professional athletic media relations prior to her career in the wine industry. In 2004 she signed on as a weekend tasting room associate at Clos du Bois in addition to her full-time job as a graphic designer, and she was immediately hooked.
Sara accepted a position with Scott Laboratories in 2006 as the marketing manager, where she marketed and sold an extensive catalog of winery supplies to winemakers across the country. While at Scott Laboratories, Sara took several courses at the University of California, Davis, in viticulture and enology, as well as earning her M.S. in accountancy at California State University, Sacramento. She was also an integral part of publishing the company's annual Fermentation Handbook, distributed nationally.
Sara joined Dry Creek Vineyard in 2011, working directly with second-generation owner Kim Stare Wallace in all aspects of marketing and packaging for the family-owned winery. In 2014 she took on the role of general manager for a Spanish cork company, Mercader Cork Group, but the draw of the winery was too strong, and she returned to Dry Creek Vineyard in 2016 as the director of marketing & communications.
When Sara is not at the winery, she can be found spending time with her winemaker husband, Sebastian Donoso, or chasing their two young daughters around their home in Healdsburg, California.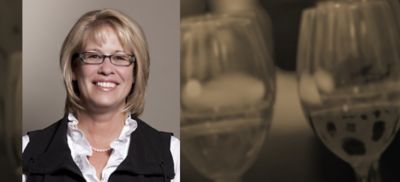 Tracy Sturm
Fine Wine Specialist, Breakthru Beverage Wisconsin
Tracy has been in the wine industry for over 23 years. She started out selling wine and spirits at Continental Distributing and then moved to Wirtz Beverage Illinois. After attending Kobrand Wine School, Tracy chose to focus solely on wine, and she took an area manager position with Ste. Michelle Wine Estates. She expanded her knowledge by working for the Baroness Philippine de Rothschild and the import company Caravelle Wine Selections. She has spent the last 12 years working for Breakthru Beverage Wisconsin in a variety of roles. In her free time, she loves to be outdoors biking, snowshoeing, downhill skiing and kayaking.
Eric Swanson
Director of Sake, Breakthru Beverage
Eric began his Japanese adventure in 1996, when he moved to Oita, a midsize city in Japan's southern prefectures, working as an English teacher and communications consultant for Texas Instruments.
On the weekends, he began to work part time as a bartender.  The apprenticeship, like many in Japan, was long and tedious. The bar owner -- "the master" -- insisted on perfect technique. This included an attention to detail on seldom-appreciated finer points like stirring, shaking and chipping ice. It was months before he was allowed out of the kitchen, and months further until he was allowed to pour a drink or craft a cocktail at the bar.  The master also insisted on a broad knowledge about the alcohol being served. As it happened, a large part of that education centered on sake, a drink that instantly enchanted Eric.
After four years of digesting the Japanese culture and their ways of conducting business, acquiring language skills and, most important, absorbing the Japanese embrace of true humility in the service of others,  Eric returned to the States in 2000, landing in Manhattan. In New York, he had the privilege of working with many top Japanese chefs, and he helped to design and build beverage programs in their acclaimed restaurants.
In 2004, he helped to open Masa, known as New York's temple to sushi, at the Time Warner Center, itself a mecca for high-end dining. Then the MGM Grand in Las Vegas caught wind of his work, and it recruited him for the soon-to-open Shibuya. There, he helped to create the largest sake program at a restaurant west of the Mississippi River, collaborating on the program with his teacher John Gauntner, the world's leading English-speaking expert on sake. To this day Shibuya is one of the top sake accounts in the United States.
In 2006, he joined Ken Fredrickson as a consultant for Wirtz Beverage Nevada. Working there, Eric built up the largest sake portfolio in the country, featuring 11 importers and over 400 different products.
He repeated this feat again in 2010, at Tenzing Wine & Spirits in Chicago, creating the largest and most successful Japanese portfolio in the Midwest.
In both Japan and the USA, Eric has established a reputation for excellence, with sakes and spirits of unmatched quality and variety, all with an education platform that helps to make the exotic accessible.
Eric has shared his passion for sake with his wife, Yuno Hayashi, herself a sake specialist. Yuno has worked alongside Iron Chef Morimoto on all of his openings around the world for the past seven years. Together Yuno and Eric helped to develop the Iron Chef's sake programs and education platform.
Eric's repeated return trips to Japan have unlocked the doors to a world of Japanese spirits beyond sake, and he is eager to introduce many exceptional products, including some of Japan's rarest whiskies, to Americans.
He has consulted on projects around the country and world, and is excited to lead the Wirtz Beverage Group on his life's passion of bringing a slice of Japan to the United States.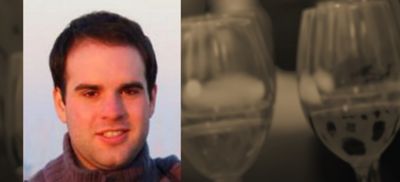 Sam Tasconi
Marketing Specialist, Quivira Vineyards and La Follette Wines
Sam Tesconi is a son of Sonoma County who grew up in the Russian River Valley as the wine industry evolved around him. He has worked in every facet of the wine industry from production, pouring, to promotion. Sam is a currently Marketing Specialist for Wine Creek Cellars' domestic brands, Quivira Vineyards and La Follette Wines. Sam was drawn to Quivira's organically-farmed estate in Dry Creek Valley, and his favorite property view is Mt. St Helena in the fall after the vines have turned.
Sam has a bachelor's degree from the University of California, Los Angeles and is currently enrolled in Sonoma State Executive Wine MBA program, and is the recipient of the Donn. P Reisen Scholarship and Pigs & Pinot Scholarship.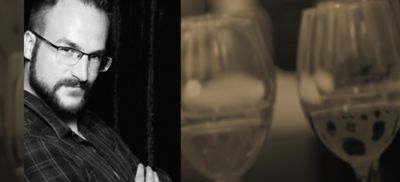 Zak Vossen
Brand Ambassador, Highland Park
Zak Vossen is a brand ambassador who partners with the beverage director and spirit buyers of Chicago to enhance the brand awareness and brand volume for the Chicago market. After working in the Chicago bar scene for over four years, Zak has established the connections with some of the most influential bartenders and buyers to grow his brands.
In his career, Zak has seen an increase of brand awareness among the trade and secured numerous menu and back-bar placements, resulting in increased volume. Myriad events, including Toddies for the Toddlers, Polar Plunges, etc., have helped increase consumer awareness.
In July 2017, Edrington Americas had the pleasure of welcoming Zak to its team as a brand ambassador for Highland Park Single Malt Whisky. His extensive whisk knowledge and passion for the industry will help bring life to the award-winning brand and take it to the top of the industry.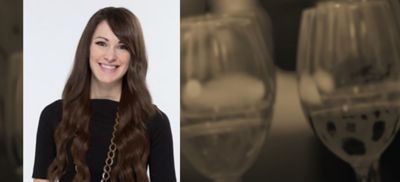 Jordon Zimmerman
Prestige Brand Ambassador, Edrington Americas
After graduating cum laude from Yale University, Jordon began her professional career as the Events and Education Director for New York City's iconic Murray's Cheese, overseeing a vast array of pairing and tasting events. Her passion for sustainable and delicious food led her to the role of Regional Marketing Manager for Danny Meyer's Shake Shack, spreading the fast-casual burger gospel throughout major US markets including New York City, Boston, Miami, Las Vegas, and Los Angeles. She comes to Edrington with a vast array of whisky knowledge and a distinct personal passion for fine spirits, as well as an Advanced Wine and Spirits Certificate from the WSET and the title of Certified Beer Server  through the Cicerone Certification Program. She originally hails from Mesquite Texas, is an avid distance runner, and unwinds with a wee dram of Macallan Fine Oak 17.