Wine, Spirits, Beer Talent
Ken Abraham
Regional Sales Manager, The Prisoner Wine Company
After growing up in the construction industry working for his family, Ken Abraham decided 21 years ago to leave that industry and pursue his passion for wine. Having made wine with his grandfather as part of his family culture, he found an appreciation for the wine making process. Ken has been in the business for 21 years as a multiregion manager and educator. He studied extensively in America and abroad including Champagne, New Zealand, Australia and Italy. This has given him a better understanding of global wine-making and the influence it has on the culture.
What is good wine? If it is good to you, then it is good.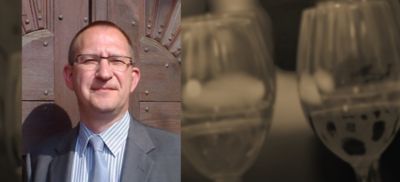 Patrick Aledo
General Manager, Pierre Sparr Winery
Patrick Aledo was born in central France in 1965. He has a degree in economics from Lyon in addition to his enology studies. Patrick has more than 20 years experience in the food and beverage industry, working with quality-focused, family-owned companies. The culture of food and wine is a personal passion that Patrick turned into a profession, first working in a small winery before moving to Alsace's Cave de Beblenheim (Beblenheim Winery) in 2006 and later Maison Pierre Sparr in 2009. At Pierre Sparr, Patrick led the move to upgrade the winery with new equipment (a $600,000 investment) and hire a new cellar master, Alexandra Boudrot. Both the long history of Pierre Sparr and the continuing pursuit of excellence in the vineyard and winery mirror Patrick's character.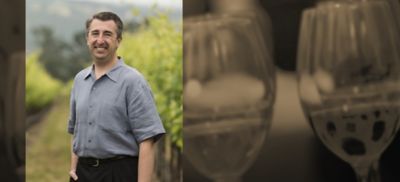 Robert Aldridge
Chief Operating Officer, St. Francis Winery
Robert (Bob) Aldridge is a 1989 graduate of Siena College in Albany, New York with a bachelor of science in Finance and concentrations in Mathematics and Accounting. After graduation, he joined the General Electric Company in the Power Generation Division and completed GE's 2 ½ year Financial Management Program in 1991. After working his way up to the Executive Level of General Electirc Company he was promoted to to the position of Controller and Risk Manager of the new, multinational division in 2001.
In 2002, Bob left the General Electric Company to become the Chief Financial and Administrative Officer for St. Francis Winery and Kopf Vineyards in Sonoma, and Sequoia Grove Winery in Napa, all owned by the Kopf Family. In order to quickly learn the wine business, Bob became a level 1 Sommelier by passing the exams given by the Court of Master Sommeliers in San Francisco. Fascinated by the whole wine growing process, Bob enrolled at UC Davis and graduated from their 2 year Viticulture and Enology extension program. Bob plays a very active role in the operation of these winery and vineyard companies. When the Kopf family increased their ownership percentage in the Domaine Carneros vineyards and partnership they have with the Taittinger family in 2008, Bob added the responsibility of Chief Financial Officer of these entities to his existing role. Similarly, when the Kopf family entered the Oregon wine market through their Burgundian Winery, Maison Louis Jadot in 2013, Bob was asked to take on the additional responsibilities of being the President of that entity. He resides in Sonoma with his Wife Tracey and two children, Jack and Elena.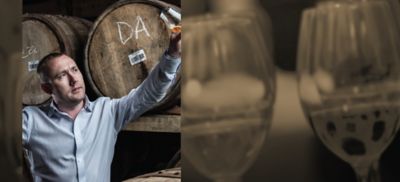 David Allardice
Brand Ambassador, Glenfiddich Single Malt Scotch
Glenfiddich Ambassador and native Scotsman, Dave Allardice has represented this family-run distillery for more than seven years. Traveling far and wide and increasing his knowledge of the spirits world, Dave has toured more than 30 distilleries across five countries. Although his dedication and passion for whisky is unquestionable, he also has a strong interest in music. At the age of seventeen, he acquired his first set of turntables to learn the craft of deejaying. Twenty years later, he is still actively involved in the music scene and also produces his own music.

You can an often find Dave combining tradition with innovation at his whisky tastings by incorporating his deejay talents with his whisky expertise, helping to bring Scotch whisky to new audiences across the United States.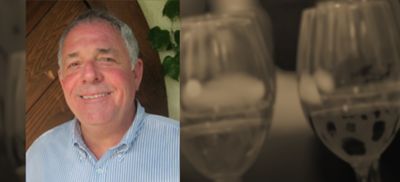 Sean Barrett
National Sales Ambassador, Grgich Hills Estate
Sean Barrett attended the University of Wisconsin – Stout for its hotel and restaurant management program. Sean has worked in the food, wine and hospitality industries for the past three decades. He worked in the Napa Valley for over 11 years in wine sales and hospitality positions. He was the maître d' of the award-winning restaurant at Domaine Chandon. He also was the food and beverage director of the famed Meadowood Resort, home of the Napa Valley Vintners Association and the Napa Valley Wine Auction. Sean returned home and become the general manager of the English Room inside the historic Pfister Hotel. Sean then moved into wine sales with local distributors United Wine and Spirits and Edison Liquor. He became the Midwest regional manager for AV Imports, Inc., an importer of fine wines and spirits from Columbia, Maryland. Sean then joined Grgich Hills Estate as the Midwest regional manager and held that position for four years. Today, he is the national sales ambassador for the iconic Grgich Hills Estate in Napa Valley. Sean visits the winery on a regular basis to stay current with its farming practices and wines. Throughout his experiences, Sean has traveled the wine regions of Croatia, Italy, Spain, France, Germany and the United States. Sean is a member of the Society of Wine Educators and the Associazione Italiana Sommelier.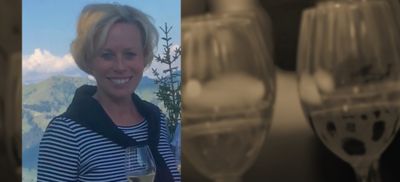 Mari Beth Baumberger
Regional Sales Manager, Riedel Glass Company
In January 2014, Mari Beth Baumberger became the Regional Territory Manager for Crystal of America representing Riedel and Nachtmann for the Northwest USA Territory.  Her territory has expanded and includes 15 states across the Pacific Northwest and Midwest.  She is based in Dell Rapids, SD.
Mari Beth's background is in the wine and spirits distributor business where she most recently served as the Fine Wine Team District Manager for Republic National Distributing Company of South Dakota.  She managed the Sioux Falls area sales representatives for on and off premise and served as the Riedel, Spiegelau and Nachtmann brand manager statewide.  Immediately prior she was a District Manager for a Wine and Spirits sales team as well as the Merchandiser/Point Of Sale Manager.  Mari Beth also served as a Wine Specialist with Republic National Distributing Company for nearly two years.
Mari Beth graduated from South Dakota State University with a Bachelor of Science degree in Animal Science (business option) with minors in Economics, Agriculture Business and Agricultural Marketing.  She began her career in agricultural sales. She has experience in entrepreneur coaching, venture capital relations, fundraising and a work history in non-profit management.   Mari Beth has also been a small business owner conducting independent consulting for the South Dakota Department of Agriculture as well as various ag-related groups and private industry.  She has led statewide projects and events focusing on building and promoting the local winery, brewery and specialty foods industries in South Dakota.  Her background also includes active involvement with her family's multi-generational farming operations near Platte & Dell Rapids, South Dakota.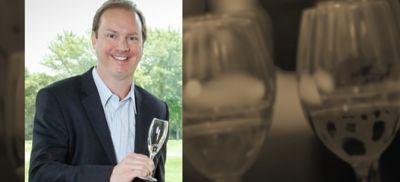 Grant Bender
National Sales Manager, Salvestrin Winery
Grant Bender is the national sales manager for CULT and Salvestrin Winery in St. Helena, California. He is a native of the Chicagoland area and went to prep school in Northern Indiana where his family resided and ran a metal foundry. Most of Grant's professional education came on the East Coast in Upstate and Mid-Hudson, New York. He was first educated as a professional chef at the prestigious Culinary Institute of America and went on to the School of Hotel Administration at Cornell. Grant is an accomplished restaurant and hospitality professional with a successful track record in an exceptionally broad range of areas from chef to consultant to sales/marketer to restaurant operations. His expertise lies in every aspect of the hospitality industry including design and restaurant concepts; food sourcing and procurement; food and wine, spirits and beer trends. As a student at the Culinary Institute of America, Grant was fortunate to complete his internship as Chef Charlie Trotter's first culinary intern and went on to work at the restaurant for some time. He fulfilled his hotel internship with the Hyatt Corporation at the Park Hyatt in Chicago, completing its comprehensive training program, and he also spent time employed with Hyatt as sous chef of the famed La Tour Restaurant. Grant worked at several other of the finest restaurants in Chicago and moved to New York to work for Chef Larry Forgione as his "purchasing agent," sourcing the best local products in the Hudson Valley for his restaurant, the Beekman Arms 1776. Grant developed relationships with local farmers, butchers and breeders to help develop one of the first farm-to-fork concepts in the United States.
It was during this time that Grant found his passion for wine and coupled it with his great culinary background to open doors into the finest restaurants in Chicago, where he spent many years selling wine and achieving an advanced sommelier level. Grant went on to open his own restaurant. His restaurant flourished, and he was soon approached by several folks in the wine industry. It was then that he sold the restaurant and entered the wine business.
He now resides with his wife, Katie, and daughters Victoria and Charlotte in Medina, Minnesota. He spends time in Napa, travelling the country. He is most interested in grape growing, viticulture, the preservation of both the family winery and the historical significance of the iconic vineyards of Napa.
It is with this unique perspective and experience of food and wine that Grant comes to Kohler Food & Wine for his eleventh year of participation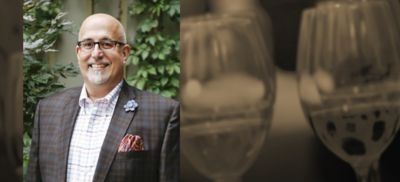 Mark Bergadon
Vice President of Sales, MacKenzie-Childs
Mark is responsible for bringing this whimsical and vibrant collection to retailers around the world. Mark has been in the decorative home and tabletop industry for over 25 years, having started his career in sales management at the flagship Marshall Fields store on State Street in Chicago. Mark resides in Atlanta, Georgia, where the wholesale showroom is located. He travels to Aurora, New York, about two weeks each month and pinches himself every time he comes up the red brick driveway.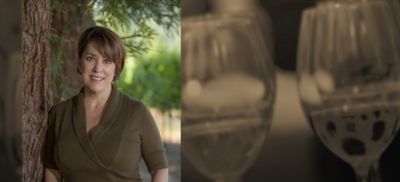 Angela Gutiérrez Bortugno
Marketing and Education, Pine Ridge Vineyards
Angela Gutiérrez Bortugno oversees the marketing of Pine Ridge Vineyards wines. An industry veteran with more than two decades in luxury wine marketing, Bortugno credits her upbringing in a family of storytellers and her degree in anthropology with her interest in unearthing the stories behind every wine. A love of cooking landed her a position early in her career at The American Institute of Wine & Food, where she worked with Julia Child, Robert Mondavi and Richard Graff, founder of Chalone Vineyard. Graff hired her to work for Chalone Wine Group, igniting a love for fine wine and a fascination with its culture, traditions and rituals. Bortugno spent 17 years with Chalone Wine Group and, eventually, its parent company, Diageo Chateau & Estate Wines, marketing a range of luxury and import wines with a focus on the company's Burgundy portfolio.
Bortugno holds an Advanced Certification with Merit from the Wine & Spirit Education Trust and the Introductory Sommelier certificate from The Court of Master Sommeliers. She travels internationally to meet wine producers and gather the stories that have made her a leading wine marketer, educator and brand builder.


Mitch Boyd
National Sales Manager, Chappellet Vineyards
Mitch, after graduating from the University of Oregon with a degree in history, returned from traveling the world to start a career in the wine business. Mitch landed at Kenwood Vineyards, just about to be purchased by Korbel Champagne Cellars, as a cellar hand working harvest and selling wine in the tasting room. Quickly moving up through the ranks, Mitch became the first international sales and marketing manager for the million-case company at age 26. During this time, Mitch traveled the world for Kenwood Vineyards and Heck Estates spreading the word of Sonoma wines worldwide. With a firm understanding of international sales, it was time to turn his sights to the United States market. Mitch took on the challenge of building one of most iconic Italian brands in the Americas, working with Diego Planeta and Settesoli, as Western hemisphere manager. Landing back in the United States, he served as the director of sales for White Cottage Ranch on Howell Mountain while starting his own brand Joseph Kent Wines in the Napa Valley. He then served as vice president of Rock Wall Wine Company in Alameda, the new winery founded by "The King of Zinfandel" Kent Rosenblum and his daughter, Shauna. Now as national sales manager for Chappellet Vineyards and Sonoma-Loeb, Mitch covers all international sales territories, Texas and all states east of Colorado, for the Chappellet family. He resides in Delafield, Wisconsin, with his wife Natalie and three sons.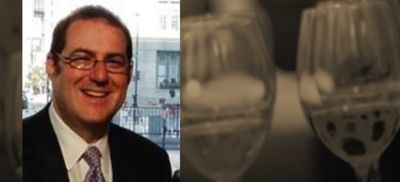 Ron Breitstein
Group Manager, Kobrand Fine Wine & Spirits
Ron is a certified specialist of wine and an industry veteran with over 30 years in retail, wholesale and supplier experience. He is the coauthor of Wine & Dine: California Fine Wines Matched With Gourmet Recipes. He currently is the wine expert for CBS 2 TV in Chicago. He often contributes to Wine Spectator, Wine Enthusiast and Beverage Retailer magazines. Currently, Ron is the group manager for Kobrand Fine Wine & Spirits and oversees the North Central United States. When relaxing with family and friends, Ron's favorite wines to enjoy are Champagne Taittinger and ports from Fonseca and Taylor Fladgate.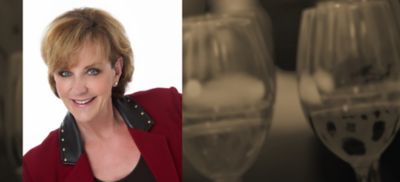 Carole Caine
Carole Caine has been a fixture in the media for 35 years. She completed a stint of 30 years as the co-host of a popular Milwaukee AM Radio show on 96.5 WKLH. Carole was best known for telling the stories of her life from growing up in Beloit, WI to getting married and raising a family in the Milwaukee area.  Her self-deprecating way endeared her to her audience and still does to this day.
Today, Carole can be seen on CW18 Milwaukee. She is the new host of the rebranded station and can been seen and heard daily covering some of the local events and entertainment happening around the city. She recently interviewed and introduced Colin and Brad from the popular show "Whose Line Is It Anyway".
Carole was also very well known for her work with Children's Hospital of Wisconsin. Her participation in a local fundraiser has raised close to 20 million dollars for the hospital. Carole continues to work to help the families and health care workers in their efforts to help heal sick children.  She and her family were also honored to be the Ambassador Family for the March of Dimes after the premature birth of her son.
Over the past three decades Carole has been able to emcee and host a variety of events around the Milwaukee area. For the past four years she has worked as the emcee of the Midwest Chef's tent during Kohler's Food and Wine Festival.
Over 30 years Carole has had the opportunity to experience many things including flying with the Blue Angels and co-hosting the radio show from New York, L.A., Mexico, Germany, Jamaica and Hawaii.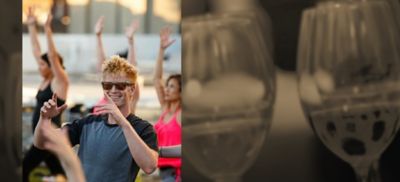 Greg Cartwright
Greg is a 200 HR (E-RYT) Instructor with Yoga Alliance. Greg enjoys the practice for both its physical and mental challenges. He has found that yoga-like life, requires balance, strong work ethic and an open perspective. Greg teaches dynamic flow that allows students to grow and challenge themselves at their own pace. He is a 200hr Power Teacher Training Lead. Greg is a Columbia College graduate and loves pizza.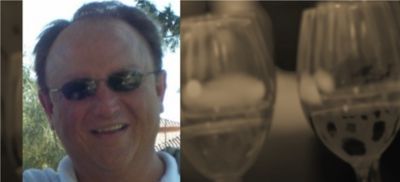 Thomas J. Conrad
Central Region Sales Manager, Gundlach Bundschu Winery
For more than 30 years, Thomas has passionately dedicated his career to the wine industry in various capacities. He has been recognized by a variety of prestigious national and international wine institutions. He has received the Compagnon du Bordeaux award along with being inducted into the Ordre des Coteaux de Champagne. He has also chaired numerous culinary charity events such as Meals on Wheels- Celebrity Chef's Brunch in Chicago and the Treasured Vintages Wine Auction. Tom has worked with legendary French chef Paul Bocuse and other top chefs to coordinate celebrity wine dinners. Tom is the author of numerous wine and industry articles. His passion for wine and food is contagious.
Tom received a master of business administration from the University of Notre Dame and a bachelor of science in economics from Miami University. He is a founding board member of Meals on Wheels—Chicago. He also serves on the board of directors of The Wetlands Initiative. When he is not working, he can be found on the island of St. John in the United States Virgin Islands
David W. Crane
National Sales Manager, Jarvis Estate
David Crane has been involved with fine wine for almost 50 years. He
owned a cutting-edge wine and cheese shop and café which had the first
wine bar in California. This was on Union Street in San Francisco during
the seventies and eighties. Since then he has been on the supplier side.
After working for a national wine marketing company, he helped Bill
Harlan establish Merryvale Vineyards in St. Helena, Napa Valley before Bill
founded Harlan Estate. Later he became the educator/ambassador for
Kenwood Vineyards, Valley of the Moon Winery and Lake Sonoma
Winery - all in Sonoma County.
He thought he retired but found he did not have retirement skills and
could not pass up the opportunity to become national sales manager for
Jarvis Estate. He has been travelling the country spreading the word of
Jarvis for almost ten years.
David is the founder and has been president of The Burgundy Club in San
Francisco for forty-five years. He is also a member of the Paris Weekend
Club - a group that makes a pilgrimage to Paris every year.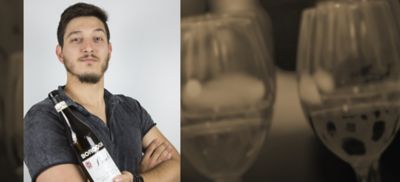 Andrea Cravero
International Export Manager, Giocomo Borgogno and Casa E. di Mirafiore
After studying Italian literature at the University, Andrea Cravero started working at the Borgogno wine shop in the Barolo Village. He spent a lot of time with the chief of the cellar trying to understand the style of the winemaking. In the meantime, he took the second level of the Wine & Spirit Education Trust (WSET) program that helped him to compare the indigenous Piedmont varieties with the foreign wines. During that period, he had the chance to meet many people, from the normal customer to the master sommelier. He found it to be helpful to understand how to show and explain wines to people with such a different wine knowledge.
In 2015 Andrea joined the export team, started as a junior area manager looking for new markets and taking part in wine shows. Now he takes care of different markets all around the world.


Teresa D'Aurizio
Vice President of Sales & Marketing, ZD Wines
Teresa D'Aurizio has been with ZD Wines since 1998 and is currently the vice president of sales & marketing. Prior to joining the team at the winery, Teresa was a sales representative for an Aspen, Colorado, wine distributor. It was there that she was introduced to ZD Wines, a family-owned and -operated winery located in Napa. Soon enough the lure of wine country drew her and her husband, Dan, to Napa Valley, where she began her career at ZD Wines as national sales manager. Teresa's motto continues to be "Have Wine, Will Travel." Today, she is still doing what she enjoys most: meeting people, traveling and talking ZD Wines.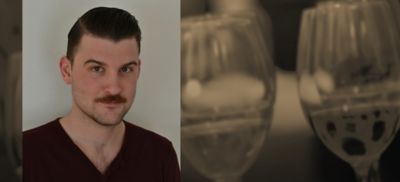 Daniel Dufek
Beverage Specialist, Breakthru Beverage Wisconsin
Before working for Breakthru Beverage Wisconsin, Daniel was a bartender and bar manager for nine years at Goodkind, Hi Hat Lounge and Bryant's Cocktail Lounge in Milwaukee. Recent past accomplishments include winning the competition for Bols Best Bartender: Milwaukee Edition, being published in Gary Regan's 2013 edition of 101 Best New Cocktails and competing in the midwest regional finals for Diageo's World Class competition. 
Katie Ellsweig
French Specialist, Kobrand Fine Wines
Katie was born and raised in New York, originally embarking on a career in the music industry as a publicist. Finding herself needing to step away from the day-to-day life at the office, Katie quit her music job and threw herself into the world of restaurants. Her passion for wine blossomed when she began working for Daniel Boulud's restaurant group which led her to work her way up from captain to sommelier. In 2015 Katie began her career at Kobrand as a district manager in Manhattan. After nearly three years in that role, she accepted the position of French portfolio brand specialist and moved to Chicago, thrilled to take her passion and knowledge of French wine to the Midwest. Katie gets the most excited about Champagne and Cru Beaujolais, but she loves all of her brands equally. When Katie is not spreading the gospel of French wine, you can find her volunteering, enjoying live music and rooting for her favorite baseball team.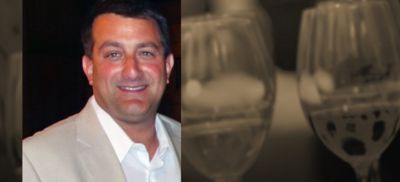 Tony Fabiano
Midwest Regional Sales Manager, Crimson Wine Group
Tony Fabiano is the Midwest regional sales manager for Crimson Wine Group, which prides itself on owning a portfolio of estate-based wineries that represent the best of the different appellations in each wine region.
The portfolio consists of Pine Ridge Vineyards in the Stags Leap District of Napa Valley, Archery Summit in Oregon's Willamette Valley, Chamisal Vineyards in the Edna Valley on California's Central Coast, Seghesio Family Vineyards in Sonoma's Alexander Valley and Double Canyon in Washington's Horse Heaven Hills.
Tony has been in the wine industry for over twenty-five years in various capacities with fine wine companies. He started in sales at Pacific Wine Company in Illinois and moved on to Brown Forman's Wine Group as a sales manager and regional marketing manager for the Midwest and Canada, which then led to regional sales manager roles at both Robert Mondavi Winery and Terlato Wine Group. His vast wine expertise has been solidified by his opportunities to work and train with fine wine experts across the globe. A proud graduate of University of Wisconsin–Madison, Tony has a love for discovering fine wine and cuisine while exploring different cultures.
Adam Gaedke
Adam brings his desire to suffer and passion for outdoor cycling to Bold Cycle. He offers a ride with minimal choreography, but will push you through with his Hip Hop heavy beats and knowledge of road riding. Come prepared to sweat whether you're inside the Bold studio or on an outdoor guided road ride.
Susan Greve
Regional Manager, Guarachi Wine Partners
Susan began her career in the wine industry in 1993 as a sales rep for Union Beverage Company and quickly became part of the management team. From 2003 to 2011 she worked for Palm Bay International as state manager for Illinois and Indiana managing one of the most prestigious international wine portfolios in the United States with a focus on Italian wines. In 2011 she joined the Guarachi Wine Partners team as regional manager responsible for Wisconsin, Illinois and Missouri managing some of the best South American wines available in the United States. During her wine career, she has traveled extensively visiting vineyards around the world. California, Washington, Oregon, Italy, France, Spain, Chile and Argentina.
When she is not pouring wine, she likes to spend time relaxing at the lakehouse with her dogs Pappy and Lucky, boating or riding her bike.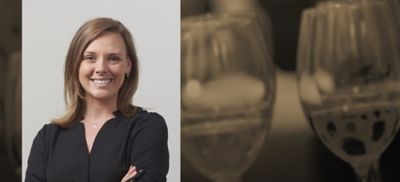 Allisun Groat
North Central Regional Manager, Wilson Daniels
Allisun Groat is the north central regional manager for Wilson Daniels. Allisun got her start in the wine business in 2001 with World Class Wines, a wholesaler in Minnesota, and she has experience in brand management, sales and marketing. Prior to joining the team at Wilson Daniels, she ran Spell Estate, a small Sonoma-based producer, and was its General Manager—overseeing everything from viticulture to production to DTC and national sales.
Born and raised in Minnesota, Allisun has traveled extensively in Europe, Asia, Australia and New Zealand. She lives in Minnetonka with her two tweenage children, Jack and Kate.
Peter Gugni
Brand Ambassador, Fratelli Branca
Peter Gugni has worked in the service industry for the past 15 years. In 2003 he moved to Chicago from Detroit to further his service career and helped open and operate a West Loop lounge called Reserve. Over the next three years, he assisted in the operation of two more locations including Le Passage and the Drawing Room in Chicago's Gold Coast neighborhood. Over his 13 years of experience, he found a passion for drink development and received a great deal of press accolades for some of his creations. Specifically, he was featured in USA Today, The New York Times and E! Entertainment, among others. This led him to accept a position in San Francisco with Bacardi as the West Coast brand ambassador. Peter moved back to Chicago in 2010 to be one of the owners of the Bedford, a restaurant/bar located in the Wicker Park Neighborhood of Chicago. A few years later, he accepted the position as the Chicago market manager for the Fratelli Branca portfolio. He is a certified Level I and II sommelier and received a B.F.A. from the University of Michigan.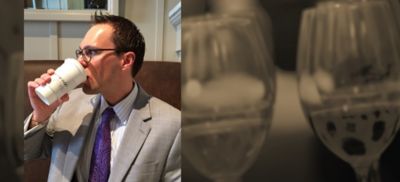 Aaron R. Guenther
Vice President of Coffee Sales, Torke Coffee Roasters
An SCA-certified coffee cupper, Aaron is vice president, sales at Torke Family Coffee Roasters based in Sheboygan, Wisconsin. A strategic marketing and branding professional, he specializes in restaurant hospitality, product lifecycle management and luxury goods, working previously throughout the Americas with premium cigar tobacco. His expertise includes coffee and espresso programs, sourcing, roasting and blending for world-class chefs and restaurateurs. Aaron presents coffee with a passion for its history and a truthful flair that brings light to the ever-increasing number of choices in specialty grade coffee.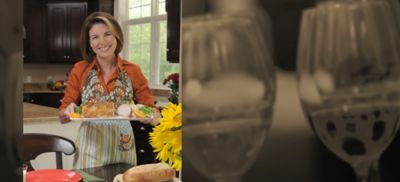 Amy Hanten
"The Cooking Mom" and Host of WLUK Fox 11's Living with Amy
Amy is the author of The Cooking Mom cookbooks, a blogger and the host of a number-one rated cooking/lifestyle show. Amy has been featured on national TV on The Dr. Oz Show. These days she travels across the country sharing her recipes, secrets and stories and makes regular TV appearances in Chicago, Milwaukee, Detroit, Cleveland, Green Bay and Minneapolis. Amy's recipes are designed with real moms, dads and busy people in mind. Amy is currently working on her third cookbook.
Amy's website, TheCookingMom.com, features not only recipes but videos and her blog too. You can watch Amy in action cooking with her family in her kitchen. Amy attended Marquette University, graduating with a journalism degree in 1988. She has two children, Riley and Ireland, and a black lab, Arlo. They all eat very well. Amy is thrilled to hang up her apron for the weekend and be part of Kohler Food & Wine.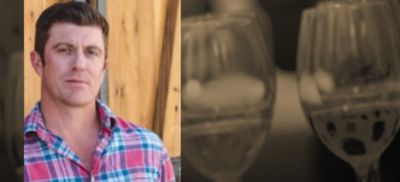 Christophe Hedģes
Owner & General Manager, Hedges Family Estate
Christophe Hedģes is son to Tom and Anne-Marie Hedģes, the founders of Hedģes Family Estate, and brother to Hedģes Family Estate winemaker, Sarah Hedģes Goedhart. Christophe oversees and lives on the estate with his wife Maggie and their two sons. In 2001 he graduated from the University of San Diego with a business degree and minor in theatre arts. Always wine-minded, Christophe started as a wine steward for Costco Corporation and worked as a wine buyer at La Tavola Kitchen while attending USD in San Diego. After stepping away for a year as a professional bull rider, Christophe went back to work on the estate, first as a lab technician, then as overseer of special projects, marketing and retail. Currently he is the general manager and director of sales and marketing. He and Maggie also farm the five-acre parcel in front of their home, Magdalena Vineyard.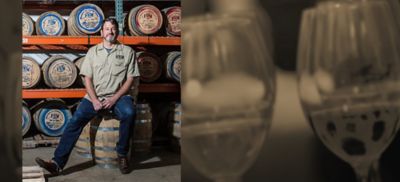 Paul Hletko
Founder & Master, Distiller FEW Spirits
"All my life, I've tried to be a creative person," says FEW Spirits founder Paul Hletko. "At the end of the day, I like to have created something that didn't exist at the start of the day." For him, that meant tossing aside a degree in engineering from the University of Michigan and a career as an attorney to start a rock 'n' roll band, a record label, a custom guitar effects pedal company and then a distillery. None of the music-based ventures worked out, but since it opened its doors in 2011, FEW Spirits has become one of leaders of the growing craft distillery movement. As a founding member and past president of the American Craft Spirits Association, Paul is also an important voice for craft distillers nationwide. Making delicious adult beverages is actually something of a family business for FEW: Paul's grandfather ran a large brewery in his native Czechoslovakia before World War II.



Lauren Hydock
After many years of teaching a variety of fitness classes, Lauren brings her energy and messy hair into the studio. Lauren's class is a perfect mix of her passions; dance, sweat, music, and performance. Lauren creates a class that will leave you feeling uplifted & empowered.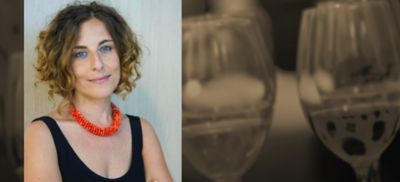 Antonella Imborgia
International Marketing Manager, Donnafugata
Antonella Imborgia joined Donnafugata as the International Marketing Manager in February 2018.
Antonella has been working in the wine business for the past 15 years, following her 2003 graduation, majoring in Foreign Languages for Business Management. She has a diverse marketing experience with several different types of Italian wineries: from the high premium segment with Castello Banfi in Tuscany, to a more volumetric and multi brand wine company with Cantine Settesoli. She also has experience with the top end of the Italian wine market when she worked for Terra Moretti, managing the six brands of the group.
Living and travelling abroad extensively, Antonella has added an international and global approach to her professional and personal skills.
In Donnafugata her role is supporting and growing the business on a global basis, while building the brand in the super premium part of the market.
Randle Johnson
Winemaker, Artezin; Director of Winemaking for Bodega Colome
A native Californian, Randle Johnson attended the University of California, Davis, and graduated with a master's degree in viticulture in 1974. As a viticulturist for the original Souverain Winery in Rutherford, he gained firsthand knowledge about Napa Valley's diverse microclimates and their influence on grape characteristics. Later, he became assistant winemaker, under the guidance of Souverain Winemaker Phil Baxter.

In 1977 Randle became the vineyard manager and cellar master for Mayacamas Vineyards, located at 2,500 feet elevation on Mount Veeder, in the western hills of Napa Valley. This experience fostered an intense interest in the unique attributes of mountain grape growing. At Mayacamas, he experimented with producing wines from dierent Mount Veeder vineyards.

Randle then took a position as winemaker at Stags' Leap Winery for two years, before joining the emerging winery of Donald Hess. Randle started as winemaker for The Hess Collection in 1983, when Donald Hess set aside a portion of the grapes from his Mount Veeder vineyards for his own premium wine label. Since then, Randle has continued to hone and refine his winemaking style to create elegant wines with great complexity, depth and structure.
Randle's vision behind Artezin is to honor the art of making zinfandel from old vine plantings and handcrafting wines that express their true varietal characteristics. He crafts a unique portfolio of zinfandel, petite sirah, carignan and charbono under the Artezin label.
He seeks out sustainably farmed, family-owned vineyards in Mendocino, Sonoma and Contra Costa counties to create wines that reflect the strength, spirit and uniqueness of each growing region. These vineyards are farmed by second- and third-generation growers with whom he has enduring relationships.
Randle is currently the winemaker for Artezin (California), director of winemaking for Bodega Colomé (Argentina), and remains a member of the winemaking team at The Hess Collection Winery.
Caleb Kilburn
Head Distiller, Peerless Distilling Co.
Though humble and unassuming, Caleb Kilburn is nothing short of a prodigy. Growing up on a dairy farm in rural eastern Kentucky, Caleb honed his natural aptitude for building and tinkering. Caleb immersed himself in soldering pipes and repairing sanitary pumps—skills that would prove invaluable years later, when he was tapped to help build the Kentucky Peerless Distilling Company.
Caleb graduated valedictorian of his high school and pursued his passion for the sciences at Morehead State University, where he excelled at biology, chemistry, physics, engineering and math. He became fascinated by distillation when he discovered how the process brought together all of his favorite disciplines. "It was sort of fortuitous how all that tinkering as a kid turned into a career," said Caleb. "I understand how all the pieces and parts come together to build a still, but I also love the science behind distilling. For me, it's a wonderland of biology, chemistry and physics."
A self-starter, Caleb began touring distilleries, convincing the crews to let him shadow as they cooked, fermented and distilled their bourbon—a priceless hands-on education in the mechanics and sensory aspects of craft spirits. He paid his way through a distillation course, impressing two instructors-turned-mentors, both industry veterans. It wasn't long before Caleb was recommended to help out at a new distillery under construction in downtown Louisville, and eventually he became the head distiller. "I thought I might get to help design the still," said Caleb. "I never dreamed I'd actually become a distiller, let alone the head distiller. Being in on the ground floor at Peerless has given me tremendous pride for how we go about crafting our spirits."
As the revitalized Peerless began to take shape, Caleb went from stacking lumber and shoveling gravel to overseeing construction of the distillation equipment, offering ingenuity from his days on the farm building sanitation pipes. He developed the sophisticated automated system that ensures unmatched precision throughout the distillation process. When Caleb's natural sensory skills became apparent, it was only a matter of time before he was chosen to craft the inaugural rye whiskey for Peerless.
Despite his uncanny intellect and his meteoric rise in the world of craft spirits, Caleb remains humbled by the opportunities afforded him. He doesn't consider himself a master distiller; he holds that revered distinction for his idols and mentors, who have decades of experience. Yet, very early in his career, Caleb has produced ultra-luxury, handcrafted rye and bourbon that rivals the finest in the world.
Kevin Koke
Area Manager, Indiana & Wisconsin, The Edrington Group
Kevin Koke began his young Edrington Americas career this past April after establishing himself as a valuable asset on the distributor side of business for 12 years. He excelled in a variety of sales and marketing roles for both Southern Wine & Spirits and Republic National Distributing Company. Today, Kevin displays his knowledge and passion for spirits as the face of the Edrington brands in state of Wisconsin.
A proud graduate of Purdue University, Kevin recognizes the privilege of "working" in this exciting and adventurous industry. In addition to growing Edrington's brand awareness, Kevin is also an avid distance runner, a proud husband and father of four beautiful children.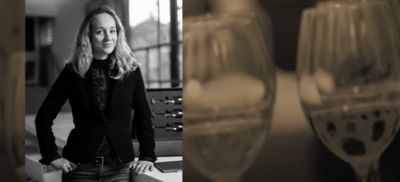 Véronique Lamotte
Brand Ambassador, Heidsieck
Véronique Lamotte joined the Charles Heidsieck House as head of marketing and communications in January 2012 after many years of experience in marketing and communication for a consulting agency in Paris and the Taittinger Champagne company in Reims.
Born in the Champagne region, Véronique is married with three children. When not tasting champagne in her professional position, she has developed an interest in wine with her in-laws, a champagne-producing family, and her husband, an oenologist himself.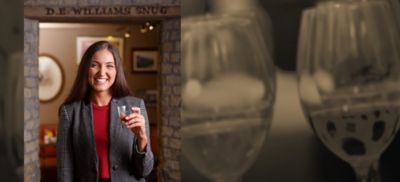 Sarah Leonard
Brand Ambassador, Tullamore D.E.W and William Grant & Sons
As far as whiskey experts go, they don't come more Irish True than Tullamore D.E.W. Ambassador Sarah Leonard. Born and raised in Ireland, Sarah has now made the leap across the Atlantic as Tullamore DEW Ambassador. Originally hailing from the Rebel County, Co Cork, Sarah has a background working hospitality and is passionate when it comes to all things food and drink.
In her spare time Sarah is an avid hockey enthusiast and has been taking to the field since the age of 5, Sarah is equally capable of getting a team pumped up for a match (and a night out). A keen hip hop dancer and sneaker fanatic with over 50 collectable kicks.
An expert in Irish Whiskey history, process and tasting, a natural raconteur and never at a loss for a toast, Sarah travels across the Mid-West educating, entertaining and sharing her passion for Tullamore D.E.W. Irish Whiskey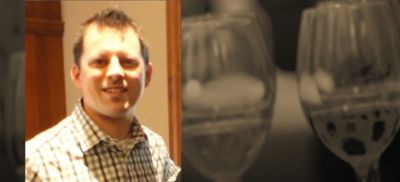 Michael Maes
Fine Wine Specialist, Breakthru Beverage Wisconsin
Michael Maes, WSET Level 2 and Fine Wine Specialist for Breakthru Beverage Wisconsin with over 13 years of wine industry experience. He began as a fine wine and spirits buyer for the Sendik's group in 2005 where he was responsible for purchasing, merchandising, weekly ad's and managing a team. Michael had a brief 2 year stay at Pinnacle wines where he represented a number of small wineries. He returned to Sendik's in 2009 and helped open their West Bend location in 2011. In 2015 he transitioned to Breakthru Beverage where he was responsible for the On Premise fine wine sales route in downtown Milwaukee. During this time he was able to grow the territory and also expand Breakthru's network of relationships in downtown Milwaukee. In July 2016 he was promoted to the role of Wine Specialist for Milwaukee. His responsibilities include education, trainings, dinners and external sales. In his free time he loves spending time with his wife and two daughters, traveling, cooking, golfing, biking, hiking and of course enjoying wine.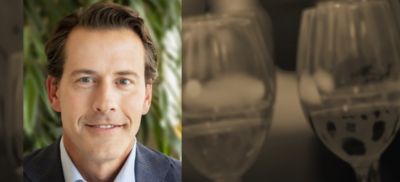 Sean Moran
Vice President of Sales & Marketing, BelGioioso Cheese
Sean Moran has been in the cheese industry for over 21 years. Born and raised in Green Bay, WI and a graduate of UW–Madison, he began his cheese career as an entry level Sales Manager at Schreiber Foods, Inc.    At Schreiber, Sean focused on selling a variety of cheeses, specialty cheeses, cream cheese, and even yogurt to everyone from restaurants to retailers. 
Over the next 18 years at Schreiber Foods, Sean and his wife Jenni moved around the country as Sean took on new roles, with additional responsibilities.  Ultimately, becoming responsible for Schreiber Foods sales to Walmart and Sam's Club globally.  This brought the family from Arkansas, back to Green Bay, where they became neighbors with some of the Auricchio family.  Through this new connection, in 2015, Sean was given to the opportunity to lead the Sales and Marketing for BelGioioso Cheese, Inc.  A family owned, premium artisanal cheese company producing over 30 varieties of award winning domestic Italian cheeses.  Sean's current favorite being BelGioioso's hand crafted, fresh and delicious Burrata cheese.
Over the course of his career, Sean has also been an active community participant.  At various times volunteering for, serving on the Board, or helping to teach and mentor in the following organizations:
-    Board of Directors, Single Parent Scholarship Fund Benton County
-    University of Arkansas, Sam Walton School of Business, Center For Retailing Excellence
-    Northwest Arkansas Children's Shelter, Circle of Hope
-    University of Wisconsin – Green Bay, Phoenix Fund
-    MBA Project Support, Owen Graduate School of Management, University of Vanderbilt.
-    Board of Director's, Prophit Marketing
Outside of work, Sean and his wife Jenni have three children, Sam (17), Ellen (15), and Kate (10).  Together, they love to travel to explore new places, meet new people, and learn new things.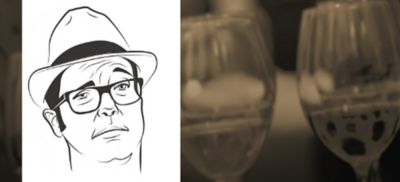 David Oldham
Education Director, Precept Wine
David Oldham, Precept Wine Education Director, serves as an in-the-field extension of its marketing team to inform, educate, tour, liaise and evangelize on the company's wineries, vineyards and tasting rooms.
David gained his wine experience as the Assistant Winemaker at Washington State's highly-acclaimed Andrew Will Winery, where he worked for 12 years until 2013. He has personally had his hands (and feet) in 13 vintages of proprietor Chris Camarda's wine. In the process he developed relationships with some of the state's most distinguished and distinctive growers and industry leaders; he also gained their respect with his whip-smart humor, savvy palate and candor.
During his tenure, he helped plant, develop, sell and make wine from the Two Blondes Vineyard in the Rattlesnake Hills and has worked the fruit of Red Mountain, Horse Heaven Hills, Walla Walla, Lake Chelan and the Columbia Gorge appellations. At the winery, David tasted, crushed, fermented, racked, blended, bottled, labeled and stored wine.  As a member of a small team, entrepreneurism and versatility were paramount: David was responsible for selling, presenting and building the Andrew Will brand, with his feet on the ground in 25 states and eight countries.
A Northwest wine expert and all-around dynamic individual, David Oldham is equally adept at sharing his love of wine on Precept's home turf or in the market, traveling city to city. When he's not touring members of the trade around in the company Sprinter van he's dubbed "The Situation," you'll find David heading coast to coast, educating groups on the nuances of Precept Wine--the fastest growing wine company in the Northwest, its versatile award-winning portfolio, and the finer points of what makes the Northwest one of the most exciting wine regions in the country.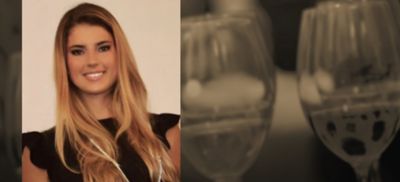 Diva Moretti Polegato
Brand Ambassador, Villa Sandi Italian Wines
Diva Moretti Polegato was born into a family with a long tradition in winemaking. The family winery, Villa Sandi, is located in the Prosecco area, one of the most renowned wine regions in Italy.
Villa Sandi is a leading producer of high quality, premium Prosecco having reached over 90 Countries in the world, and has been awarded, 'Tre Bicchieri' for seven consecutive years by Gambero Rosso for its Cartizze La Rivetta.
Diva's father, Giancarlo, has had a leading role in setting the pace for Prosecco's reputation as a wine and as a production area while keeping to extremely high quality, care and respect for the environment which has resulted in having part of the winery
estates certified as a "Biodiversity Friend" by the WBA (World Biodiversity Association).
Although Diva grew up in the picturesque scenery of vineyards and experienced the fascination of the charming Prosecco hills, she has also developed an international attitude and point of view. She attended Regent's University in London where she obtained her degree in Political Science, earned her Sommelier degree in London, and continues to enhance her knowledge with wine business and culture classes.
Diva currently lives in London and works for her family winery as a Brand Ambassador with a special focus on the UK and USA markets. Diva's work includes visits to on-trade customers, attending industry wine events, and presentations/tasting with sales, consumers and media.
Following her family's inclination for charitable causes, she is deeply committed to the nonprofit organization, Strawberry Fields Onlus, which she helped co-found with friends with the purpose to foster education for children in Ethiopia by supporting a school and an orphanage.
Diva represents and conveys the values of a family-owned winery, including the special bond with the Prosecco area and the commitment to foster and enhance Villa Sandi's image as premium wine producer
Sara Rathbun
Director of Marketing & Communications, Dry Creek Vineyard
Sara Rathbun is the director of marketing and communications for Dry Creek Vineyard, where she handles all aspects of marketing and public relations for the winery's wholesale and direct-to-consumer business.
Sara received her B.A. in journalism from California State University, Sacramento, and spent several years in collegiate and professional athletic media relations prior to her career in the wine industry. In 2004 she signed on as a weekend tasting room associate at Clos du Bois in addition to her full-time job as a graphic designer, and she was immediately hooked.
Sara accepted a position with Scott Laboratories in 2006 as the marketing manager, where she marketed and sold an extensive catalog of winery supplies to winemakers across the country. While at Scott Laboratories, Sara took several courses at the University of California, Davis, in viticulture and enology, as well as earning her M.S. in accountancy at California State University, Sacramento. She was also an integral part of publishing the company's annual Fermentation Handbook, distributed nationally.
Sara joined Dry Creek Vineyard in 2011, working directly with second-generation owner Kim Stare Wallace in all aspects of marketing and packaging for the family-owned winery. In 2014 she took on the role of general manager for a Spanish cork company, Mercader Cork Group, but the draw of the winery was too strong, and she returned to Dry Creek Vineyard in 2016 as the director of marketing & communications.
When Sara is not at the winery, she can be found spending time with her winemaker husband, Sebastian Donoso, or chasing their two young daughters around their home in Healdsburg, California.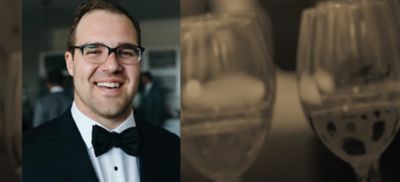 Alex Renshaw
The Macallan Brand Ambassador, The Edrington Group
Alex Renshaw graduated from Miami University with a bachelor's degree in marketing. Alex has a wide range of spirits experience from bartending to running bars to consulting on multiple spirits brands. His passion for whisky came from working over ten years in the bar business. He has worked at and run some of Chicago's finest whisky establishments over the past 10 years, and it is here where he built his foundation in Scotch knowledge. Alex has travelled to multiple distilleries around the world, received many awards/accolades for his work in bars, and he has provided top-notch education for spirits around the country.
Alex brings his good humor, knowledge and passion to every event he is a part of. He's proud to represent The Macallan Single Malt Scotch whisky and looks forward to sharing a couple drams with you soon.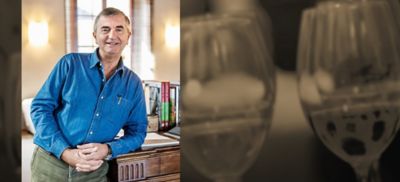 Baron Francesco Ricasoli
President and Owner of Ricasoli Winery
Francesco Ricasoli, 32nd Baron of Brolio, was born in Castello di Brolio, the family castle since the 12th century. After graduating from high school at the Naval College F. Morosini in Venice, Francesco Ricasoli studied at the department of Economy at the University of Florence before embarking on a career in photography. In his own studio, Francesco worked with the likes of clients such as Barilla, Valentino, Coveri, Piaggio, RayBan, Hasahi Pentax and many more. Francesco has one daughter, Sofia, who is currently studying law at the University in Milan and she is already a member of the company board. Francesco is very passionate about water sports, specifically diving and fishing, and spends his holidays at the most-remote seas and the deserted beaches.
In 1993, Francesco Ricasoli purchased back his family business after it was under more than 20 years of foreign ownership. BaronRicasoli has since won back its important clientele and prestigewith the production of wines of the highest quality. In 2002, Ricasoli was named "Best Italian Winery of the Year" by the Gambero Rosso 2002 Wine Guide. Brolio, Castello diBrolio, Colledilà, Casalferro, Rocca Guicciarda, and Torricella, are, among others, trademarks of Barone Ricasoli. Nowadays more than 40,000 passionate wine-lovers visit the Ricasoli Estate and taste the superb wines.
Today, the Ricasoli Estate in Brolio encompasses close to 3,000 acres of land with 593 of under vine, making Brolio the largest Chianti Classico producer under vine. And, there are over 300 acres of newly planted Sangiovese using more than 15 selected clones ensuring that Ricasoli wines are produced to the highest quality. Around 80% Ricasoli wines are exported to more than 50 countries spanning five continents and domestically in Italy, Ricasoli wines can be found at fine dining establishments and premiumwine shops.
Besides the Baron's main day-to-day responsibilities, he sits on the Board of Consorzio Vino Chianti Classico and also serves as the President of the Association of the Gaiole Wine Growers.
British wine expert and author, Hugh Johnson, wrote "Francesco Ricasoli is responsible for a renaissance in the wines of Brolio, the property of his family for 860 years and the most imposing of Chianti's many castles....with Baron Francesco Ricasoli at the head of Brolio…the region has never seen such prosperity."


Charlie Roberts
Brand Education Director, Fever-Tree Tonics
Charlie Roberts was born in a small village in Cambridgeshire, England. Good food and drink was always around him. Growing up with lots of amazing ingredients growing in the garden or locally and interior design was an interest too, watching his mum changing rooms with the seasons in the family home, an Old Rectory built in 1760.
Art & Design was then the focus through his school life, alongside rugby. Studying GCSE's & A-Levels at Wisbech Grammar, photography and an art foundation degree at a local college before moving to Nottingham Trent University and completing a degree in Graphic Design
This is where his love for packing design and hand crafted products / design. Internships followed at Howies Jeans co in SW Wales and Liberty of London.
An opportunity with Fever-Tree didn't come as a surprise to many, with his love for making drinks and gin especially ! A strength of his has always been communicating with people and letting ideas develop and getting enthusiastic about exciting projects and ideas. He has worked with the World top 50 bars, such as Dandelyan, American Bar at The Savoy, Nightjar, Oriole and Swift. Michelin star sites, Sketch, Clove Club, City Social, Hakkasan, The Neptune, Morston Hall and Galvin La Chapelle.
After 5 plus years in Fever-Tree UK, Charlie is the Brand Education Director in the New York office. As a new New Yorker, Charlie also intends to visit as many distilleries as he can, across the US & Canada sampling the food and drink, that represent that area.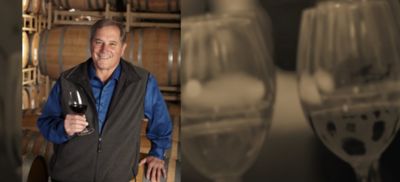 Rick Sayre
Vice President and Director of Winemaking, Rodney Strong Vineyards
Rick began his winemaking career at the age of 19 as an assistant winemaker and cellar master at Simi Winery in Sonoma County. He had the opportunity to train under the world-renowned winemaster André Tchelistcheff, who instilled in his young trainee a deep passion for the art of winemaking and a desire to not only master his craft, but continually push the boundaries of creativity. "André taught me that a winemaker must live with his wine," Rick recalls, "from walking the vineyards to the careful craft of guiding the wine into bottle. Even the smallest details can have a lasting effect."
When Rod Strong decided to take a step back from the demanding role of winemaker, he called upon Rick Sayre, who joined the team at Rodney Strong Vineyards in 1979. In more than three decades in the cellars, Rick has guided the wine collection to include world-class Reserve, Symmetry and Single-Vineyard releases, an outstanding line of Estate wines and best-in-class Sonoma County wines that continue to please vintage after vintage. His voracious appetite for new winemaking knowledge has taken him around the world, including trips to the wine regions of France, Australia, New Zealand and Spain.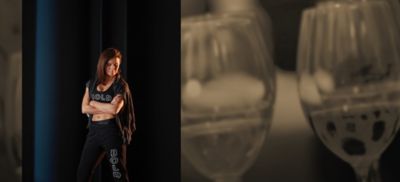 Sara Smith
Sunshine mixed with a little hurricane. Sara is fun, friendly, and fierce. If you want to take your fitness to the next level, ride with her. Let go of the numbers, labels, and expectations and just feel the music beneath your feet. Freedom lies in being bold - Robert Frost.
Teresa Spada
Italian Specialist, Kobrand Wine & Spirits
Teresa Spada was born in Bari, Italy. As a young girl, Teresa helped her grandfather in a small family vineyard and developed an early understanding and passion of the wine business. When Teresa came to the United States at the age of 21, she started a career in the wine sales for Mediterranean Imports, a division of Judge & Dolph, which later changed its name to Wirtz Beverage of Illinois. She quickly became one of the Italian wine specialists in the company. She gained experience selling the large Italian Portfolio at Wirtz Beverage including the extensive Italian portfolio of the Kobrand Corporation. Teresa then moved on to the newly formed Avant Division of Wirtz Beverage of Illinois and sold all wines and spirits in the portfolio to key accounts in the Chicagoland area. She quickly gained experience in all facets of the wine and spirits industry and become one of the top representatives in the area. Teresa then took the position with Kobrand Corporation as the brand specialist for the outstanding Italian portfolio for the north central United States and Nevada, where she has been for the past five years.
Tracy Sturm
Wine Specialist, Breakthru Beverage Wisconsin
Tracy has been in the wine industry for over 23 years. She started out selling wine and spirits at Continental Distributing and then moved to Wirtz Beverage Illinois. After attending Kobrand Wine School, Tracy chose to focus solely on wine, and she took an area manager position with Ste. Michelle Wine Estates. She expanded her knowledge by working for the Baroness Philippine de Rothschild and the import company Caravelle Wine Selections. She has spent the last 12 years working for Breakthru Beverage Wisconsin in a variety of roles. In her free time, she loves to be outdoors biking, snowshoeing, downhill skiing and kayaking.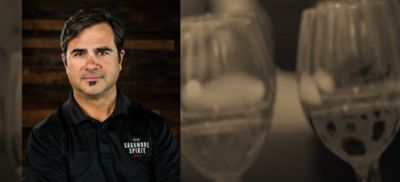 Brian Treacy
President, Sagamore Spirits
Shortly after graduating from Northern Arizona University with a degree in Business Management, Brian created an outdoor adventure company called Four Season Guides (FSG). Under Brian's leadership over the next 14 years, FSG sales grew 1700% and the company become known as the premier Backcountry Outfitter in the Southwest. USA TODAY named FSG as one of the "Top 10 Best Family Adventures" and Trip Advisor awarded FSG with multiple "Certificates of Excellence" for being one of the top ranked adventure companies in the United States.
Brian also started a ski and snowboard rental shop, which continues to do well today.
In 2013, Brian received a call from high school friend Kevin Plank, who asked him to join Sagamore Spirit as President. In the past few years, Brian's responsibility has been to oversee the distillery buildout and design, as well as product and business development.  Brian has always said, "There's nothing more rewarding than starting a business and see it become successful." Since hitting the market in 2016, Sagamore Spirit has become the best-selling rye whiskey in on/off-premise accounts through Maryland distribution partner, RNDC. In addition to local success, Sagamore Spirit is distributed in 30 other domestic markets, as well as internationally.  The brand itself has earned numerous gold and double gold medals in spirit competitions. As well as a rating ranging from 92-96 points from several credible sources; Tasting Panel Magazine, Whisky Cast.  When Brian is not at the distillery, he can found traveling to help support the brand domestically and internationally.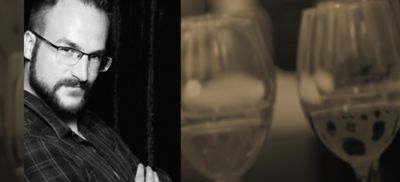 Zak Vossen
Brand Ambassador, Highland Park Single Malt Scotch, The Edrington Group
Zak Vossen is a brand ambassador who partners with the beverage director and spirit buyers of Chicago to enhance the brand awareness and brand volume for the Chicago market. After working in the Chicago bar scene for over four years, Zak has established the connections with some of the most influential bartenders and buyers to grow his brands.
In his career, Zak has seen an increase of brand awareness among the trade and secured numerous menu and back-bar placements, resulting in increased volume. Myriad events, including Toddies for the Toddlers, Polar Plunges, etc. have helped increase consumer awareness.
In July 2017, Edrington Americas had the pleasure of welcoming Zak to its team as a brand ambassador for Highland Park Single Malt Whisky. His extensive whisk(e)y knowledge and passion for the industry will help bring life to the award-winning brand and take it to the top of the industry.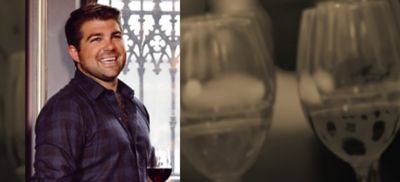 Joe Wagner
Owner & Winemaker, Copper Cane Wines & Provisions
As a fifth-generation Napa Valley winemaker, Joe Wagner learned his way around a vineyard long before he was able to drink wine. By the time he was 19, he knew he would continue his family's winemaking legacy, working alongside his father at Caymus Vineyards. In 2001 he created Belle Glos, with a focus on vineyard-designated pinot noirs from throughout California's best coastal regions.
In 2014 he started under Copper Cane Wines & Provisions and has launched a number of new brands. Joe has a keen interest in contributing to the evolution of the wine industry by discovering new wine growing locations and through experimentation in the cellar.
Joe lives in Napa Valley, has six children, and maintains a healthy balance between his family life and a passionate dedication to his business.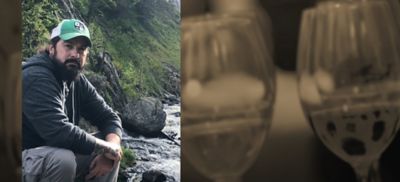 Dylan Walker
North American Sales & Marketing, Hedges Family Estate
A native of Kansas City, Dylan is the national sales manager for Hedges Family Estate, a family-owned and operated winery located on Washington State's world renowned Red Mountain AVA. Dylan is a graduate of the University of Kansas, having studied theatre and film, and since then has been studying and selling fine wine for over a decade. When not involved with wine, Dylan studies jiu-jitsu and the time honored KC art of smoking meat.
Jonathan Wingo
Brand Ambassador, The Balvenie Single Malt Scotch
Whisky expert and Texas native Jonathan Wingo has been making a name for himself in the whisky industry since 2010. He is currently the proud Ambassador for The Balvenie in the Central & Southern USA regions.
Jonathan's career in the spirits industry kicked off after graduating from The New School in New York City, where he opened a boutique liquor store in Williamsburg called The Whiskey Shop. While running his new store, Jonathan also co-founded Camp Whiskey, a 5-week course of informal classes that partnered with distillers, suppliers and guest speakers in a greater effort to spread the message about whisky and develop a community around it.
In his role with The Balvenie, Jonathan broadcasts his passion for whisky and craftsmanship to any audience that will listen. An engaging seminar presenter and panelist regular, Jonathan celebrates the distinctive craft process of the making of The Balvenie – from floor malting at the distillery, to the tending of its casks.
Jonathan's enthusiasm for whisky led to his recognition as one of Forbes Magazine's "30 Under 30" in the Food and Wine category in 2012. Jonathan has also been profiled in The New York Times and The Dallas Morning News. In 2016, Jonathan was proud to represent not only The Balvenie and William Grant & Sons, but also the entire Scotch category at a Tales of the Cocktail seminar on finishing, a technique pioneered at The Balvenie by David Stewart.
In addition to his passion for whisky, Jonathan is a music fanatic and is always on the lookout for new suggestions for tunes. Be sure to share your tips on local beer, indie comic books, and papermaking with him.