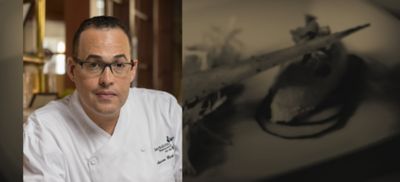 Aaron Bickham
Corporate Executive Sous Chef, The Bartolotta Restaurant Group
A classically trained chef who studied at The French Culinary Institute in New York City, Aaron has been working at The Bartolotta Restaurants for ten years. Aaron works closely with the company's Corporate Executive Chef Adam Siegel and has a diverse knowledge of cuisine ranging from BBQ to Italian to French.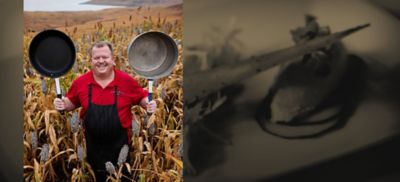 Sean Finley
Executive Chef, John Burrell's High Adventure Company
With an extensive background in the outdoor luxury travel and hospitality industry, Sean Finley has served as the executive chef and director of outside sales for The High Adventure Company in its Exclusive Lodge Management program. Sean also has extensive experience in the hospitality field, overseeing culinary matters for restaurants in the Dallas-Fort Worth area and San Antonio. Additionally, he worked for a national catering company in Indianapolis and managed hundreds of events each year, including hospitality at the Indianapolis Motor Speedway and catered over 850 weddings and thousands of individual events. He also managed the food service for Camp Atterbury where more than a million meals were served to military troops each month.
Sean joined the High Adventure Group nine years ago and traveled the world as an outdoor concierge and certified fisheries biologist, merging his passion as an avid outdoorsman and his experience in the hospitality fields. His culinary offerings range from unique wild game recipes to the ultimate prime rib dinner and all of the small plate tastings in between. Sean has also put his creative flair on local Southern and Creole cuisine in his namesake restaurant "Finley's" at Port Eads, Louisiana. Sean's cooking has been featured on numerous TV shows and in several magazines including Nick's Wild Ride, SWAROVSKI OPTIK Quest, Sporting Classics and Covey Rise. Sean was featured as one of the celebrity chefs at the 2016 Kohler Food & Wine in Kohler, Wisconsin for his signature prime rib of beef. He is currently featured as one of the premier chefs in the new cookbook by Covey Rise magazine, GAME.
A graduate of Clemson University with a bachelor's degree in aquaculture, wildlife and fisheries management, Sean also earned his master's degree from Tennessee Tech in fisheries management. Sean also carries a second master's degree from Texas Tech in hospitality management. You will currently find Chef Sean running daily operations at Cheyenne Ridge Signature Lodge in South Dakota and the North Platte Outpost Lodge in Minatare, Nebraska.
Peter Janiak
Culinary Director & Executive Chef, Crimson Wine Group
A native of coastal New England, Peter Janiak was working as sales manager at Sakonnet Vineyards in Rhode Island when he heard the call of the kitchen. While assisting Chef Ana Sortun of Boston's Oleana during a cooking demonstration at the winery, Peter realized that the culinary aspect of his job had become his passion. Heeding Chef Ana's advice to begin formal training, he enrolled at the New England Culinary Institute's Tortola campus.
Upon leaving Tortola, Peter began his culinary career in the Pacific Northwest first at the Barking Frog in Woodinville, Washington, and then as sous chef at Cory Schreiber's Wildwood in Portland, Oregon. Chef Cory Schreiber's affinity for the beautiful bounty of the Northwest was demonstrated daily, and his cuisine made a lasting impact on Peter, instilling in him a love for local and seasonal cookery. After leaving Wildwood, Peter headed south to San Francisco where he spent two years in the kitchen of Nancy Oakes' Boulevard before taking the helm at the Presidio Social Club and then at Anchor & Hope. While at the Presidio Social Club, Peter and Pete Seghesio hosted a BBQ in the Presidio that left the Seghesios impressed with Peter's enthusiasm, skill and work ethic.
A few years later, when Seghesio Family Vineyards was looking for a chef, their paths would cross again. Peter's desire to work in Sonoma County with some of the finest ingredients in the world, many grown in the culinary gardens, brought him to Seghesio. In eight years at Seghesio, he elevated and expanded the wineries' culinary programs and earned his promotion to culinary director of Crimson Wine Group.
Chef Peter now leads the culinary programing for all Crimson Wine Group brands, continuing his desire to work with benchmark wineries and elevating the wines with creative culinary offerings.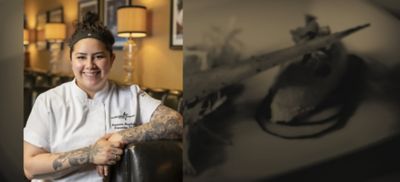 Brianna Kapheim
Executive Chef, Joey Gerard's, The Bartolotta Restaurant Group
Brianna Kapheim attended the Art Institute of Phoenix and Colorado, then joined Fox Restaurant Concepts, a Phoenix-based hospitality group, as an executive chef of North Italia Restaurant in Colorado. Shortly after moving, Brianna joined The Bartolotta Restaurants in March 2019 as the executive chef of Joey Gerard's Supper Club in Greendale. Her passion for cooking is fueled by the impact a meal can have on people, from teaching her team to sharing her food with guests. When she isn't working, she enjoys trying new restaurants and loves to travel to try them. She especially enjoys Chicago's vibrant culinary scene.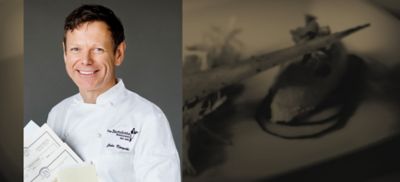 John Korycki
Executive Chef, Harbor House, The Bartolotta Restaurant Group
John Korycki serves as executive chef of Harbor House, a New England-style seafood restaurant on the shore of Lake Michigan. A veteran chef, entrepreneur and former student of The Bartolotta Restaurants co-founder Chef Paul Bartolotta, Chef Korycki oversees the kitchen in what is consistently ranked as one of Milwaukee's finest seafood destinations.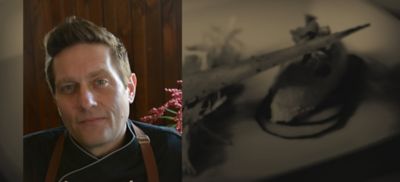 Andrew Mueller
Owner & Executive Chef, Galley 57, Green Bay, WI
Born and raised in Green Bay, Wisconsin, Chef Andy Mueller started in the business working in kitchens while getting his education at UW-Lacrosse and the University of Arizona. His first "big break" came in the late 80s when Andy was hired as executive chef of Zimani in Green Bay. The restaurant received many accolades and was ranked in the "Top 25 Best Restaurants in Wisconsin" by The Milwaukee Journal. That recognition catapulted Chef Andy into opportunities very few chefs get to experience. In 1996 he was chosen to be the personal chef to football superstar and Hall of Famer Reggie White and family, in conjunction with being cohost and writer for the cooking show Sports Cookin' with Sarah White and Dan Davies on UPN 32. The hit show ranked second only to the winter Olympics according to Neilson ratings. 
Chef Andy's passion to work with food is only matched by his passion to write about it. He has had over 800 articles published throughout Wisconsin in publications such as The Milwaukee Journal Sentinel, Brown County Chronicle, the Green Bay News Network and the magazine Frankly Green Bay. With numerous appearances on local television programs such as Good Day Wisconsin and Living with Amy, Chef Andy parlayed those opportunities to be on the Food Network show Tailgate Warriors with Guy Fieri in 1999. 
Being the opening chef and concept creator of Black & Tan Grille, Chef Andy honed his skills to own his own place. That opportunity came after he created Andrew's Fine Dining at the James Street Inn in DePere. Soon he was given the opportunity to own Glidden Lodge Restaurant in Door County. He owned several more restaurants in the Door County area before moving back to Green Bay and opening Galley 57 Supper Club.
Chef Andy is the proud father of two children – Ryan, who is in his senior year at the Milwaukee Institute of Art & Design, and Jake, who is a sophomore at UW-Milwaukee. It's not all work for Chef Andy. On a day off, you will find him and his beautiful fiance' Billie Jo at their cottage on Spring Lake trying to catch a prized largemouth bass or maybe some perch for dinner on the shore.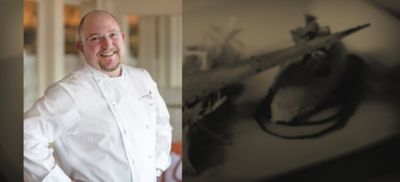 Adam Siegel
Executive Chef/ Managing Partner, The Bartolotta Restaurant Group
James Beard Award-winning chef Adam Siegel serves as managing partner and executive chef for The Bartolotta Restaurants, the premier restaurant group in the Greater Milwaukee region. In addition to overseeing the company's growing portfolio of restaurants and catering facilities, Chef Siegel oversees the culinary program as executive chef of Bartolotta's Lake Park Bistro.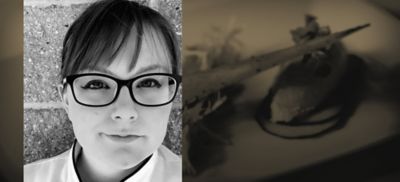 Amanda Weber
Culinary instructor & Private Chef
Born and raised in Sheboygan Falls, Wisconsin, Amanda Weber developed her passion for cooking at a very young age. As the oldest of five, Amanda began cooking at home at age 7. By 14 she was a dishwasher at Blackwolf Run® Restaurant in Kohler, Wisconsin. She describes her first day in the kitchen as "the day the obsession started."
She worked her way through the ranks to become a line cook by her senior year. She then attended The Culinary Institute of America in Hyde Park, New York. After graduation, Amanda worked in New York for years in restaurants ranging from a casual BBQ joint to fine dining.
She returned home to Wisconsin and became the culinary event coordinator for Destination Kohler. It was here she discovered her second passion in teaching. Her grandmother, a teacher once herself, taught her at a very young age that "Knowledge is no good if you keep it to yourself." This has been Amanda's drive for the last few years. as she has moved into teaching full-time in the culinary arts program at Lakeshore Technical College.
Amanda is also a personal chef and travels all over the Midwest designing memorable events, big and small, by combining excellent food with the highest level of customer service.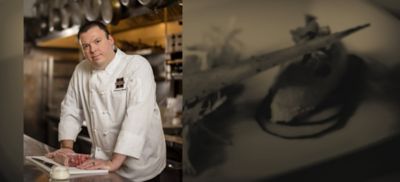 Nick Wirth
Executive Chef, Bacchus, The Bartolotta restaurant Group
A Wisconsin native, Nick worked at Bartolotta's Lake Park Bistro and Sanford before moving to New York to attend the Culinary Institute of America. While in school, he worked for Norman van Aiken of Norman's in Miami and at the noted Vidalia in Washington D.C. Nick graduated in 2006 and moved back to Wisconsin in 2007, rejoining the Lake Park Bistro team as Sous Chef.  He made the move to Bacchus in 2009 and became Chef de Cuisine in 2011. In 2014 was was promoted to Executive Chef.