Wine, Spirits, Beer Talent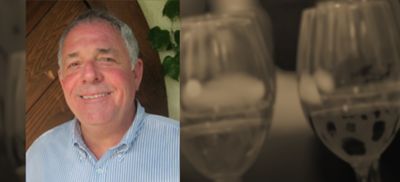 Sean Barrett
Midwest Divisional Manager, Grgich Hills Estate
Sean attended the University of Wisconsin–Stout for its hotel and restaurant management program. He has worked in the food, wine and hospitality industries for the past three decades. Sean worked in the Napa Valley for over 11 years in wine sales and hospitality positions. He was the maître d' of the award-winning restaurant at Domaine Chandon. He also was the food and beverage director of the famed Meadowood Resort, home of the Napa Valley Vintners Association and the Napa Valley Wine Auction. Sean left Napa to return home and become the general manager of the English Room inside the historic Pfister Hotel. Sean then moved into wine sales with local distributors United Wine and Spirits and Edison Liquor. He became the Midwest regional manager for AV Imports, Inc., an importer of fine wines and spirits from Columbia, Maryland. Today, Sean is the Midwest divisional manager for the iconic Grgich Hills Estate in Napa Valley. Throughout his experiences, Sean has traveled the wine regions of Italy, Croatia, Spain, France, Germany and the United States. Sean is a member of the Society of Wine Educators and the Associazione Italiana Sommelier.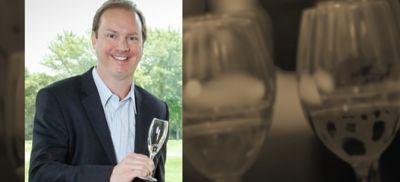 Grant Bender
Territory Manager for the Central States, Frank Family Vineyards
Most of Grant's professional education came from the East Coast in Upstate and Mid-Hudson, New York. He was first educated as a professional chef at the prestigious Culinary Institute of America (CIA) and went on to the School of Hotel Administration at Cornell. Grant is an accomplished restaurant and hospitality professional with a successful track record in an exceptionally broad range of areas from chef to consultant to sales/marketer to restaurant operations. His expertise is in every aspect of the hospitality industry including design and restaurant concepts; food sourcing and procurement; food and wine, spirits and beer trends. Grant has completed his Level III Sommelier exam and achieved his credentials of CSW and CSS from the Society of Wine Educators. As a student of the CIA, Grant was fortunate to complete his internship as Chef Charlie Trotter's first culinary intern, and he went on to work at the restaurant. He fulfilled his hotel internship with the Hyatt Corporation at the Park Hyatt in Chicago, completing its comprehensive training program, and he also spent time employed with Hyatt as sous chef of the famed La Tour Restaurant. Grant worked at several other of the finest restaurants in Chicago. He was plucked from the Windy City by Chef Larry Forgione (chef to James Beard) and moved to Rhinebeck, New York, to be his "purchasing agent," sourcing the best local products in the Hudson Valley for his restaurant, Beekman Arms-1776, run by Chef Melissa Kelly. Grant developed relationships with local farmers, butchers and breeders to institute the first farm-to-fork concept in the United States. It was while working for an importer and distributor in Chicago that Grant found his passion for wine and coupled it with his great culinary background to open doors into the finest restaurants in Chicago, where he spent many years selling his goods. Grant went on to open his own restaurant in southwestern Michigan in "Chicago's Riviera" of Lakeside. His restaurant flourished and received critical acclaim. After six years, he sold the restaurant and returned to Chicago. Recently, Grant moved with his wife, Katie, and daughters Victoria and Charlotte to Minneapolis to settle down. His ultimate desire to work with one of the finest family wineries in Napa became a reality when he joined Frank Family Vineyards. It is with this unique perspective and experience of food and wine that Grant Bender presents Frank Family Vineyards to the Kohler Food and Wine faithful.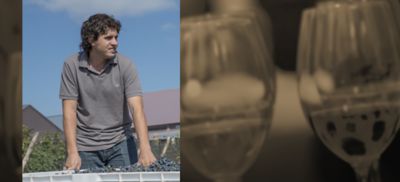 Gustavo Bertangna 
First Enologist, Susana Balbo Wines
Gustavo was recruited by the Susana Balbo Wines team in 2008 and has since been promoted to the position of first enologist. Gustavo's responsibilities extend past vinification, and include conducting client visits and taking promotional trips to current and future markets. Gustavo is a licensed enologist and horticulturalist, and he received his training at Don Bosco University. Gustavo also holds a postgraduate degree in quality planning and management from vineyards to wine. Gustavo believes that in order to be relevant in the world of wine, one must be bold, creative and passionate. Wine is a constantly evolving industry, and winemakers must evolve to stay on the cutting edge. Gustavo's favorite varietal is malbec.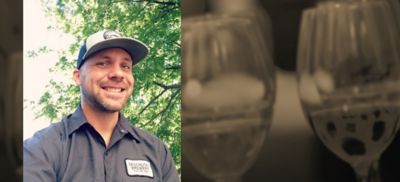 Pat Bohn
Market Manager, Wisconsin, Deschutes Brewery
Pat started with Deschutes Brewery in July 2014 as the brewery was shipping their very first order of beer to the Badger State. Pat has always been a "beer guy" starting out as a sales rep at a beer distributor after college, and he later worked for MillerCoors and Capital Brewery prior to joining Deschutes. When he's not at a beer event or festival, you may find Pat on the hiking trails with his wife and dog, or on a paddleboard or kayak on the Wisconsin River.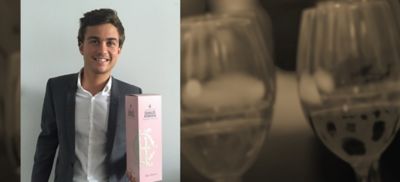 Jonathan Boulangeat
Brand Ambassador, Champagne Charles Heidsieck
Born in Paris in 1986, Jonathan Boulangeat has always been passionate about wines and champagnes. Holding a master's degree of wine and spirit management from Bordeaux Business School, Jonathan developed his career over five years in the luxury wine business before joining Charles Heidsieck as a U.S. brand ambassador. As a champagne and wine specialist, Jonathan will share with you his knowledge, passion and devotion for the amazing Charles Heidsieck Champagne.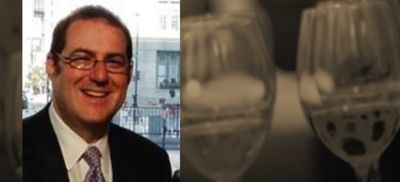 Ron Breitstein
Group Manager, Kobrand Fine Wine & Spirits
Ron is a certified specialist of wine and an industry veteran with over 30 years in retail, wholesale and supplier experience. He is the coauthor of Wine & Dine: California Fine Wines Matched With Gourmet Recipes. He currently is the wine expert for CBS 2 TV in Chicago. He often contributes to Wine Spectator, Wine Enthusiast and Beverage Retailer magazines. Currently, Ron is the group manager for Kobrand Fine Wine & Spirits and oversees the North Central United States. When relaxing with family and friends, Ron's favorite wines to enjoy are Champagne Taittinger and ports from Fonseca and Taylor Fladgate.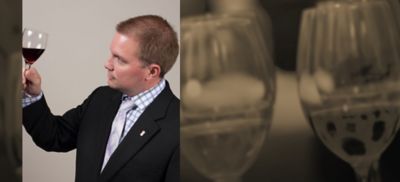 Sam Bremer
North Central Region Manager, Wilson Daniels
Sam is a certified sommelier with over 19 years of experience in the food and beverage industry. He has held positions such as bartender, chef, sommelier, general manager, director of franchise operations, director of sales, director of training, and luxury and craft brand specialist. Throughout his career, Sam has led countless wine and spirit educational seminars, dinners, tastings and charitable events. Sam is a natural speaker who is easily understood and adds a load of fun to his events.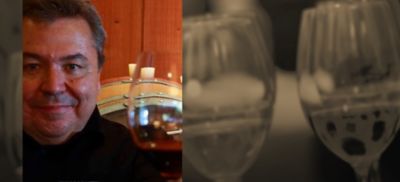 Dean Busquaert
Senior Wine Educator, Sequoia Grove Winery
Dean Busquaert is the creator of Sequoia Grove Winery's award-winning "A Taste for Cabernet" tasting seminar for which he won The Robert Mondavi Excellence Award in 2015. Dean is a graduate of Michigan State University's School of Hotel & Restaurant Management, and perfected his craft at Robert Mondavi, Beringer Vineyards, and Grgich Hills Estate before coming to Sequoia Grove Winery.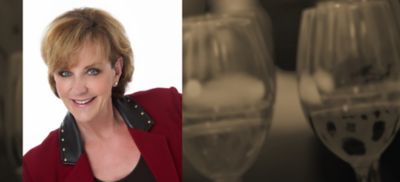 Carole Caine
TV Personality
Carole Caine has been a fixture in the Milwaukee media for 35 years. She recently completed a stint of 30 years as the cohost of a popular Milwaukee AM radio show. Carole was best known for telling stories of growing up in Beloit, Wisconsin to getting married and raising a family. Her self-deprecating way endeared her to her audience and still does today. Today, Carole can be seen on WVTV Super18 Milwaukee. She is the new host of the station and can be seen and heard daily covering some of the local events and entertainment happening around the city. She hosted a stage at Summerfest in Milwaukee, introducing major acts including Chris Isaak and Richard Marx. She also recently interviewed and introduced Harry Connick Jr. at the Riverside Theater in Milwaukee.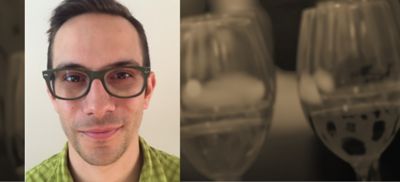 Justin Cantoni
Craft Beer Sales Manager, Breakthru Beverage Wisconsin
After cutting his teeth with Whole Foods Market in Texas and Wisconsin, Cantoni brought his knowledge of the industry, as well as love for a good brew, to Wirtz Beverage in 2014 as craft beer specialist for the western half of the state. In 2016 he became the sales manager of the Breakthru Beverage beer division.
He is a certified cicerone and holds an advanced draft certification from the Micro Matic Dispense Institute. In the future, he plans to pursue both sommelier and spirits certifications. Outside of work he can be found running the trails of southern Wisconsin, forever rereading Infinite Jest, and wishing there was a better Lambrusco scene in Madison.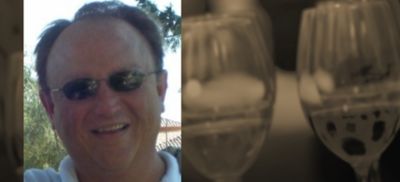 Thomas J. Conrad
Midwest Division Sales Manager, Clos Du Val Winery, Stags Leap District, Napa Valley
For more than 30 years, Thomas has passionately dedicated his career to the wine industry in various capacities. He has been recognized by a variety of prestigious national and international wine institutions. He has received the Compagnon du Bordeaux award and was inducted into the Ordre des Coteaux de Champagne. He has also chaired numerous culinary charity events such as Meals on Wheels Celebrity Chefs' Brunch in Chicago and the Treasured Vintages Wine Auction. Tom has worked with legendary French chef Paul Bocuse and other top chefs to coordinate celebrity wine dinners. Tom is the author of numerous wine and industry articles. His passion for wine and food is contagious. Tom received a master of business administration from the University of Notre Dame and a bachelor of science in economics from Miami University. He is a founding board member of Meals on Wheels Chicago. When he is not working, he can be found on the island of St. John in the United States Virgin Islands.
Luigi Coppo
Family member, US Managing Partner, Coppo
A fourth-generation family member, and son of Paolo Coppo, Luigi Coppo was raised in Canelli, Piemonte. Spending his childhood in the winery, Luigi studied in Asti before specializing in business law at the University Cattolica in Milan. Luigi joined the winery full time in 2013 working in the winery and cellars with his uncle and winemaker Roberto Coppo, before assuming the U.S. managing partner role earlier this year.
Phil Corrente
Brand Ambassador, Merryvale Vineyards
With 22 years of experience in the wine industry, first as VP director of fine wine overseeing more than 3,000 labels for a major Florida distributor, Phil moved out west to accept a position with Merryvale Vineyards in 2002. Phil's responsibilities at Merryvale include national sales, education, and from time to time he is a "cellar rat." In 2013 Phil returned to Florida as a brand ambassador for the winery.
He is certified in the Wine and Spirit Education Trust and the Court of Sommeliers. Phil lives with his wife and four children in Delray Beach, Florida.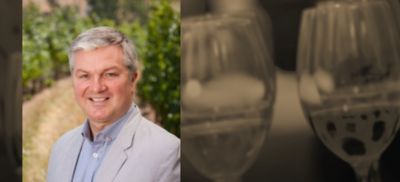 John Doxon
Global Sales Director, Dry Creek Vineyard
John Doxon is the global sales director for Dry Creek Vineyard where he manages their domestic and international wholesale business. His 20 years in the business started in the Midwest where a wine-focused restaurant career led to fine wine educator and management positions with distributors and wineries. The later experience involved managing the Seghesio Family Vineyards business out of New York City and ultimately the export business for Seghesio, Pine Ridge, and Archery Summit. John has held various committee positions with Napa Valley Vintners, Sonoma County Vintners, and the California Wine Institute. He is a Certified Specialist of Wine and holds a wine business certificate from Sonoma State University. John lives with his wife and two boys in San Rafael, California. When he is not traveling, he enjoys spending time with his family, reading and cooking great meals at home.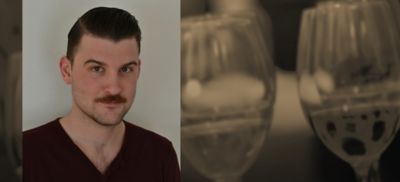 Daniel Dufek
Beverage Development Specialist, Breakthru Beverage Wisconsin
Before working for Breakthru Beverage Wisconsin, Daniel was a bartender and bar manager for nine years at Goodkind, Hi Hat Lounge and Bryant's Cocktail Lounge in Milwaukee. Recent past accomplishments include winning the competition for Bols Best Bartender: Milwaukee Edition, being published in Gary Regan's 2013 edition of 101 Best New Cocktails and competing in the midwest regional finals for Diageo's World Class competition. 
Martha Ekwurtzel
Vice President, U.S. Sales, Hahn Family Wines
Martha Ekwurtzel was appointed Vice President, U.S. Sales, of Hahn Family Wines in March 2013. In her role, Martha oversees Hahn's sales programs and sales force in the United States and is an integral part of the company's management team. Martha joined Hahn in 2004 and has held key sales roles including VP sales, eastern division, and senior division manager, central division. Previous to her time with Hahn, she worked for notable wine companies including Paterno Imports (now Terlato Wines International), Franciscan Wine Merchants, and the RH Philips Company. She began her career with Buckingham Wile, and prior to joining Hahn she was the Midwest regional manager for Dreyfus Ashby. Martha was drawn to Hahn with a belief that the winery was on the verge of becoming a major catalyst for the development of Monterey's Santa Lucia Highlands (SLH) into a major winegrowing region. During her tenure at Hahn, the "SLH" gained the attention and respect of winemakers and enthusiasts alike, specifically regarding cool-climate Pinot Noir. She says of her start with the company: "Hahn had undertaken some amazing changes and by joining the team, I knew I would again have the chance to work with industry visionaries and leaders. When I tasted Hahn wines in 2004, I immediately wanted to be a part of this project, and from that day forward my experience has been very satisfying, challenging and rewarding." Martha, a founding member of Les Doyennes du Vin, a food-and-wine appreciation group organized in Chicago in 1986, is an alumni of North Park University and hails originally from Connecticut. She resides in Oak Park, Illinois, and enjoys sailing small boats on Wisconsin's inland lakes.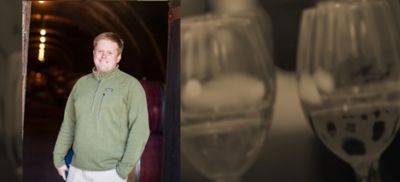 Robert C. Fisher
General Manager, Fisher Vineyards
Being born and raised where you live and work has special meaning for a second-generation winegrower. Growing up, quite literally, alongside vines first planted at Fisher Vineyards in 1973, helps explain Rob's deeply rooted passion for the family business. After graduating from Duke University with a bachelor of science degree in economics, Rob worked in San Francisco and New York as a corporate financial advisor focused on mergers, acquisitions and financial restructurings. But the inspiration to evolve the family business for a new generation proved more powerful, leading Rob to return home in 2004. After several years working in various capacities throughout the winery and in the vineyards, today Rob serves as general manager working alongside his two sisters Whitney, winemaker, and Cameron, sales and marketing and, of course, his parents, Fred and Juelle–both visionary and energetic founding pioneers.
According to Rob, "As we begin our fifth decade at Fisher Vineyards, I am humbled and reminded of my father's old adage that as winegrowers, we know half of what we think we know. The rest is yet to be discovered in the wines from each vineyard, somewhere between the soil, the sun and the seasons."


Alison Fogarty
Central Division Marketing Manager, Edrington Spirits Group
Alison Fogarty is the Central Davison Marketing Manager for Highland Park Single Malt, The Macallan Single Malt, Cutty Sark, The Famous Grouse and Brugal Rums based in Chicago. She has over 20+ years' experience in the spirits and wine industry working on many other category leaders such as Heineken, Bacardi, Grey Goose, Dewar's, Jack Daniels and Chimney Rock to name a few. Alison's experience and ever thirst for knowledge while creatively bringing new concepts to the consumer is best in class. This is not only a job for Alison but it is her passion!
Mark F. Goldsberry 
Regional Manager, Fetzer Vineyards
Mark has worked in the wine industry for 17 years and has been with Fetzer Vineyards since 2012. He attended school at Drake University and lives in West Bend, Wisconsin.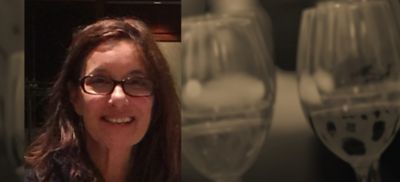 Susan Greve
Regional Manager, Guarachi Wine Partners
Susan was born and raised in Chicago, Illinois. She began her career in the wine industry in 1993 as a sales rep for Union Beverage Company and quickly became part of the management team. From 2003 to 2011, she worked for Palm Bay International as state manager for Illinois and Indiana managing one of the most prestigious international wine portfolios in the United States with a focus on Italian wines. In 2011 she joined the Guarachi Wine Partners team as regional manager responsible for Wisconsin, Illinois and Missouri managing some of the best South American wines available in the United States. During her wine career, she has traveled extensively visiting vineyards around the world: California, Washington, Oregon, Italy, France, Spain, Chile and Argentina. When she is not pouring wine, she likes to spend time boating, bike riding or relaxing at the lakehouse with her dogs Pappy and Lucky.
Dominic J. Guerrieri 
Regional Sales Director-Central and Partner, Folio Fine Wine Partners
Growing up in an Italian-American family, wine has always been a part of Dominic Guerrieri's life. However, his true passion for wine was born during his travels through great wine-growing regions including California, Oregon, Italy, Spain, France and Germany while in the Unites States Air Force. Upon departure from active duty, Dominic turned this interest into a career, starting in 1994 with the distributor Romano Brothers Beverage Company in Chicago, where he performed multiple sales roles. After learning the business from the distributor side, he joined the Robert Mondavi Corporation in 1998. Within two years, Dominic was promoted to the Illinois area manager. Later, he was awarded the 2002 Robert G. Mondavi Award of Excellence by Robert Mondavi himself. In 2003, Dominic became one of the directors of a new division within Robert Mondavi, where he helped to develop new wines from brand concept to final label. Following the sale of the Robert Mondavi Corporation in January 2005, he left Robert Mondavi to join in business once again with Robert's eldest son, Michael Mondavi. Since entering the wine business Dominic has had the opportunity to return several times to the great wine-growing regions he visited while in the Air Force and many more, and his passion for fine wines has grown. Dominic has received extensive training and wine education, and he enjoys discussing the great wines of the world with wine lovers. In the wine industry since 1994, he now manages the business in eight Midwestern states for Folio Fine Wine Partners and is proud to be a founding partner of the organization.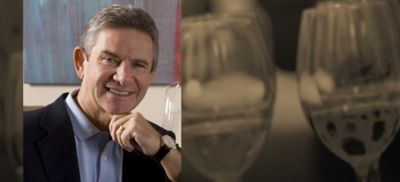 Craig Hall
Vintner, Hall & Walt Wines
Craig Hall is chairman and founder of Dallas-based Hall Financial Group. A lifelong entrepreneur and investor, his professional interests, in addition to the vineyard and winery business, include real estate, venture capital, technology and hotels in the United States and Europe. Craig Hall is the author of five books, the most recent being Timing the Real Estate Market: The Secrets to Buying Low and Selling High. An avid lifelong art collector, Craig Hall's collection includes contemporary art from Central and Eastern European countries. A portion of his collection was loaned to the Jeu de Paume museum in Paris as part of a show on Central and Eastern European art. He also recently developed and assembled the Texas Sculpture Garden featuring 40 contemporary sculptures by living Texas artists, the largest of its kind open to the public. Previously, Craig Hall was part-owner of the Dallas Cowboys, formed one of the first stock savings and loans in Michigan, founded one of the first for-profit HMOs in the country, and participated, along with Time, Inc., in growing the nation's largest chain of health and sports clubs. Craig actively supports new entrepreneurs and often speaks publicly about the importance of encouraging entrepreneurship worldwide. He and his wife, the Honorable Kathryn Hall, former United States Ambassador to Austria, funded the Fulbright–Kathryn and Craig Hall Distinguished Chair for Entrepreneurship to teach entrepreneurship in Eastern Europe. While living in Vienna from 1997 to 2001, Craig served on the board of the Fulbright Austrian-American Educational Commission. He was also a consultant to the United States State Department and became one of the first Americans to obtain a degree in international studies from the Diplomatic Academy, Vienna. Hall also served as director and chair of the investment committee for the American University in Bulgaria. In 2007, Craig earned the Horatio Alger Award honoring people who have succeeded in spite of adversity. He was honored in Washington, D.C., with 10 other recipients, including NBC News anchor Tom Brokaw and retired Dallas Cowboys quarterback Roger Staubach. Together with his wife, Kathryn, they have four children.
Caroline Hands
Brand Ambassador, Tullamore D.E.W.
An Irish native, Caroline moved to Milwaukee, Wisconsin, in January 2016 to spread the good word of Tullamore D.E.W. Irish Whiskey around the state. She has since fallen in love with cheese curds and learned to appreciate the importance of savoring every second of a Wisconsin summer. Caroline studied abroad at Pace University in New York City in 2013; it was within this diverse culinary landscape where she first ignited her flare for food and flavors of all form. Caroline graduated from University College Cork in 2015 with a degree in food business and marketing. Upon graduating she began working as the junior marketing director of Ballymaloe Foods, an Irish family food company whose name is synonymous with Ireland's artisanal food renaissance. Since beginning her role with Tullamore D.E.W. in December 2015, Caroline has relished the opportunity to apply her passion for flavors and aromas in teaching others about the smooth complexities of Tullamore D.E.W. Irish Whiskey.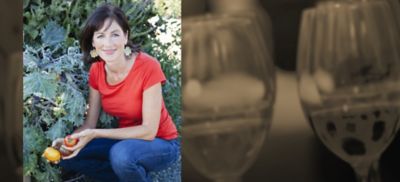 Christine Hanna 
President and Owner, Hanna Winery and Vineyards
Christine Hanna has established herself as a savvy, steadfast and hands-on leader—for Hanna Winery and for the Sonoma County wine industry. Her long tenure as president has been characterized by careful expansion in production and unbridled growth in quality and reputation. A native San Franciscan, Christine grew up at the Home Ranch, making tiny batches of wine with her father, the winery founder. After college, she returned to the winery full time in 1991, becoming president in 1993. At the heart of the vision she would quickly pursue was to take advantage of the family's extraordinary properties. That meant not only moving away from purchased fruit and investing in their own vineyards, but seeing the opportunity for greatness offered by the winery's sauvignon blanc vineyards in the Russian River Valley. In an era when Chardonnay was king, Christine embraced a lively, rich sauvignon that has helped change the perception of that grape in California and beyond. In addition to holding a bachelor's degree in English literature and a master's degree in creative writing, Christine Hanna furthered her expertise with extensive post-graduate work at the University of California, Davis in the fields of enology and viticulture and has spoken widely on the important role of buying and growing local in our lives. She is also the author of The Winemaker Cooks: Menus, Parties, and Pairings (Chronicle Books, 2010), which was selected as a finalist for Best American Cookbook by the International Association for Culinary Professionals. Situated on Fitch Mountain, Chris and her family are proud to call Healdsburg home.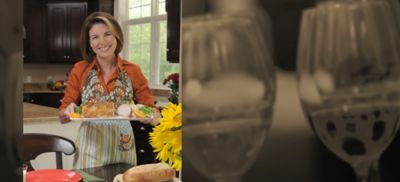 Amy Hanten
"The Cooking Mom" and Host of WLUK Fox 11's Living with Amy 
Amy is the author of The Cooking Mom cookbooks, a blogger and the host of a number-one rated cooking/lifestyle show. Amy has been featured on national TV on The Dr. Oz Show. These days she travels across the country sharing her recipes, secrets and stories and makes regular TV appearances in Chicago, Milwaukee, Detroit, Cleveland, Green Bay and Minneapolis. Amy's recipes are designed with real moms, dads and busy people in mind. Amy is currently working on her third cookbook.
Amy's website, TheCookingMom.com, features not only recipes but videos and her blog too. You can watch Amy in action cooking with her family in her kitchen. Amy attended Marquette University, graduating with a journalism degree in 1988. She and her husband Bob have two children, Riley and Ireland, and a black lab, Arlo. They all eat very well. Amy is thrilled to hang up her apron for the weekend and be part of Kohler Food & Wine.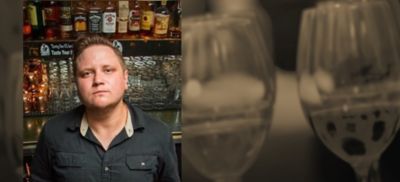 Joey Houghtaling
Bartender Extraordinaire and Mixologist, Serrallés
A returning presenter at Kohler Food and Wine, Joey Houghtaling has established himself as one of the top bartenders in the United States. As a bartender and mixologist Joey has traveled throughout the country over the last 5 years competing and taking part in the world's largest industry events. Joey has been featured in GQ, Esquire, Food & Wine and various other media outlets for his advice and success in the bartending and craft cocktail world.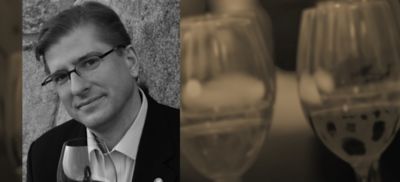 Jay James
Director of Sales & Marketing, Chappellet
An alumnus of Georgia Tech, Jay grew up in Atlanta, Georgia dreaming about playing guitar in a rock band (which he did) and flying jets (which he did not). He got into the wine business by accident–just like everyone else. In 1989, while teaching guitar and working as a part-time employee of the 400-seat Ray's on the River in North Atlanta, Georgia, Jay was charged with creating a new wine program. Here, through wine, Jay discovered how to combine multiple passions into a single field. Soon after, Master Sommeliers Fred Dame and Evan Goldstein urged Jay to begin preparing for the grueling Master Sommelier Exam, which he passed in 1997. Prior to earning the MS diploma, Jay held leadership roles with The Ritz-Carlton, Atlanta; the Peasant Restaurant Group; the four-star Nikolai's Roof at the Atlanta Hilton and Atlanta Wholesale Wine. In 1998 Jay joined the opening team of the Bellagio Resort in Las Vegas as the director of wine. Bellagio was generating $30 million in annual wine revenues when he departed and was recognized at the time as the most successful single hotel wine program in the world. In 2005, Jay was named to the executive team of Southern Wine & Spirits Nevada, but recently joined Chappellet as director of sales and marketing. Jay has been a featured speaker on multiple televised features, at numerous wine and food events and has appeared in a long list of national publications including The Wall Street Journal, The New York Times, Forbes, Time magazine, Restaurant Wine and Wine Spectator. Jay is a member of the Court of Master Sommeliers and is actively involved with the organization's education and examination efforts. He currently serves as Vice President of the Guild of Sommeliers Education Foundation.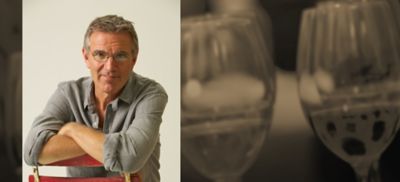 Rob Jennings
Owner/Vintner, Paratus Vineyards
For Rob, it has been a joyful journey guiding Paratus Vineyards from a little-known producer of Chardonnay grapes to the source of the prestigious and sought-after Cabernet Sauvignon that it is today. From initially establishing the Cabernet Sauvignon vineyard in the early 2000s, to assembling a team of top-notch winemakers and grape-growing experts, Rob has patiently built a boutique operation that produces world-class wines of exceptional quality.
As a boy growing up on a Wisconsin farm, a deep connection to the land was fostered in him. After a successful career as a big-city marketing and media executive, he felt a desire to return to these roots and build a life in the country. He and his family found heaven on the forested, dramatic hillsides of Napa Valley's western flank in a redwood-studded spread with orchards, forests and a dramatic 12-acre vineyard. It fills him with awe to witness, year after year, how nature's forces and the estate's terroir combine to produce a grape crop and a wine that are standouts in their complexity and distinctiveness.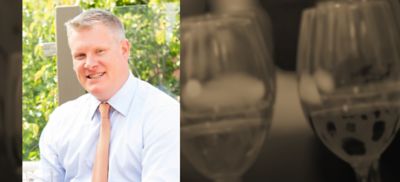 Michael Killmer
National Brand Ambassador, Templeton Rye Whiskey
Native Iowan Michael Killmer was the very first employee of Templeton Rye. Back in 2006 he was hands-on when the first bottles were filled by hand in Templeton, Iowa. Ten years have passed and he has been telling the story of "the good stuff" ever since. He now calls Chicago home where he takes care of events and promotions around the country. He is an expert in cocktails but prefers to enjoy Templeton Rye neat with a cold beer on the side.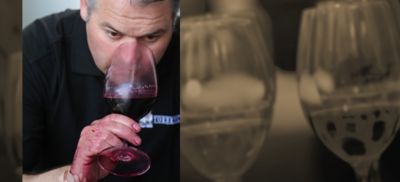 Matt Lane
Vice President Americas, Torbreck
Matt Lane's passion and commitment to wine is hard to match. He brought this to Torbreck, along with considerable experience in Australia, the United States and Canada. He was named South Australian Sommelier of the Year in 2001 and also won the exclusive international Vin de Champagne award for South Australia two times. He has served as a guest lecturer at the University of Adelaide, and he also taught wine education at Johnson & Wales College of Culinary Arts, as well as at Harvard and Stanford Universities. An alumni from the University of California, Davis, Matt is currently undertaking the rigorous Institute of Masters of Wine program. He is an accredited professional wine judge and holds numerous awards of distinction, including from the Wine and Spirits Education Trust of London, and certification from the Court of Master Sommeliers, Americas. His most recent position as vice president Americas for Peter Lehmann Wines saw him responsible for the entirety of its business in the continent. Prior to this, Matt held the position of director of treasury wines estates "Heirloom Luxury wine group" and was previously the Americas wine education ambassador for Penfolds Winery. Bringing a wealth of knowledge and business acumen enables Torbreck to have a dedicated market ambassador showcasing the premium Torbreck portfolio within a growing and highly engaged U.S. and Canadian markets. Matt, a native Australian, has lived in the Napa Valley since 2003 and is based out of the Wine Creek office in Sonoma County.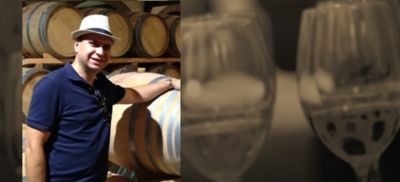 Milko Miladinov
U.S. Sales Manager, Villa Sandi 
Milko started his career in the beverage industry in the early 1990s, first as a server/bartender, then evolving to restaurant management positions and eventually becoming the sole proprietor of his own restaurant. Over the next decade, he developed his taste and knowledge of wine and helped set up several new restaurants, promoting different cuisine and wine programs. Milko made the transition to wine and spirits sales in the fall of 2000, starting his tenure with Capital Wine & Spirits Company (WSC), Pennsylvania, part of the Charmer Sunbelt Group. Among his professional achievements at Capital WSC, Milko successfully completed Charmer Sunbelt's signature apprentice wine and spirits and journeyman spirits training programs. He passed both with honors. Milko left Capital WSC to take on a new challenge with The Winebow Group at the end of 2008. He became part of Winebow's continuous wine and spirits training program. He had the opportunity to take weekly classes, covering every part of the wine and spirits world, and passed every exam, furthering his career. During the past 15 years, Milko had the opportunity to visit many of the world's greatest winemaking regions and learned firsthand from some of the best winemakers about each region, winery practices, and what sets them apart from each other. Milko joined Villa Sandi in the spring of 2015 as the U.S. sales manager and brand ambassador. Milko will continue to add to his wine and spirits knowledge and will help others to develop theirs.


Matthew Ochse
Regional Director for Midwest USA & Canada 
Armand de Brignac
Matthew Ochse brings over 15 years of wine industry leadership experience from a career firmly rooted in luxury hospitality and beverages. Matthew joined Champagne Armand de Brignac in 2015 to run the Midwest region and spearhead the brand's expansion in the Canadian market. Prior to Armand de Brignac, Matthew ran the commercial business for brands such as Dom Perignon, Krug, Veuve Clicquot, Hennessy and Belvedere Vodka, and was the Chicago lead for the Moët Hennessy portfolio within Southern Wine & Spirits. Born and raised in upstate New York, Ochse studied acting at the State University of New York before starting his career in the restaurant business in 2001 as general manager at a major East Coast restaurant group. Quickly showing a flair for hospitality and leadership while honing his technical knowledge of wine, Ochse was promoted to managing partner for the group, and was instrumental in the East Coast and Midwest expansion of the portfolio, which grew to eight restaurants and bars across New York, Baltimore and Chicago during his eight-year tenure. Over the following seven years, Ochse held court as director of restaurants for the Renaissance Hotel Group in Chicago before moving to the distribution side of the beverage business in 2010. Ochse is based in Chicago, with his wife and twin children.
Fred Parent
Associate Ambassador, Hendrick's Gin
Fred Parent is, in his own words, "a peculiar imbiber, tippler, potent potion inscriber, unusual occasion devisor and juniper elixir mixer with skills in corpse revival. He views the world through rose-colored lenses and rides a cucumber chariot through the winding roads less traveled. On a quest to study the mystical and inexplicable, cruising in a dirigible, for a bird's-eye view of what makes this planet digable. An explorer of dreams and lover of fine things, such as art and butterflies, for their wings signify their nature to be free." Having worked as a bartender and beverage director all over New York City, Fred founded "Mixed Neat," a company focused on curated and unique mobile events centered around ingredients, exquisite cocktails and a memorable experience. While developing this business, Fred became very active in the growing cocktail scene in Harlem. His experience in tending bar at a number of different venues and dedication to craft cocktails made him a natural fit to start in early 2014 as associate ambassador for Hendrick's Gin in New York. Specializing in large-scale events and festivals, Fred utilizes his background in music, art and event production to take the lead on a number of projects. Over the past year, he has continued to grow and develop into a dynamic, engaging and creative ambassador for Hendrick's, and his work ethic is nothing short of first-rate. With a passion for unique cocktails, experiences and communities, expect more of the unusual from Fred to come.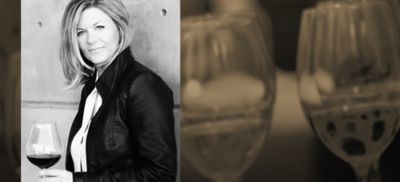 Anna Maria Ponzi
President/Director of Sales and Marketing, Ponzi Vineyards.
Maria Ponzi, second-generation vintner, is president and director of sales and marketing of Ponzi Vineyards, located in the Chehalem Mountains of Oregon's Willamette Valley. The winery was founded in 1970 by her parents, Dick and Nancy Ponzi. Growing up the daughter of a pioneering wine family, Maria has had the rare advantage of being directly involved in all areas of the wine business. Seeing the region grow firsthand, she gained a depth of knowledge that allows her to uniquely serve the state's wine industry. Maria graduated from the school of journalism at the University of Oregon in 1987. Her studies included a year each at the University of Massachusetts in Amherst and the Università per Stranieri in Perugia, Italy. After graduation, Maria worked in the publishing industry in Boston before returning home to the wine business. Her current focus is building the family business in the modern age of global wine sales. Maria oversees business operations including two tasting rooms, national distribution and export sales. She has been operating the company with her sister Luisa Ponzi, the winemaker, for the last 25 years. The winery currently produces 40,000 cases annually and farms over 130 acres of certified sustainable vineyards. Maria sits on the board of several regional wine industry organizations. She has also served extended terms on state wine and tourism boards.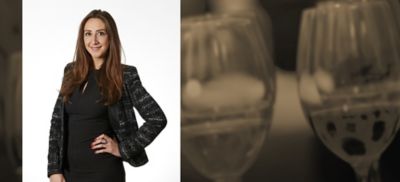 Raquel Raies
National Brand Ambassador, The Macallan
Raquel joins Edrington Americas from London, England. Raquel developed her career in the alcoholic beverage industry working with various wine and spirits distributors in both the U.K. and United States. After graduating from the University of Kent, she landed in Louisville, Kentucky, where she worked as an on-premise account manager specializing in fine wine. Though her passion started with wine, it progressed to whisky–closer to her Scottish roots, which eventually brought her back to the U.K. Most recently she worked with Maxxium UK as a luxury national account manager representing a large range of premium whisky brands across high-end retail, hotels and bars in the exclusive Mayfair area. Raquel looks forward to applying her expertise, dynamism and appreciation for fine whiskies to her role as national brand ambassador for The Macallan.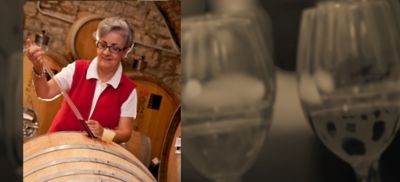 Lucia D. Raimondi
Wine Producer, Villa Monteleone
Lucia was born in Libano, Colombia, and after high school and a year at the National School of Physical Therapy in Bogotá, Colombia, she moved to Chicago in 1967. For almost 20 years she worked at Cook County Children's Memorial Hospital and Northwestern University. During these years, Lucia participated in the organization of medical meetings, ran the editorial office for two medical journals and was the administrative coordinator in the Division of Neurosurgery at Northwestern University from 1976 to 1982. In 1986 Lucia married Dr. Anthony J. Raimondi a renowned neurosurgeon from Chicago and moved to Italy. In 1988, fascinated with the world of wine and European culture, they purchased Villa Monteleone in Valpolicella and became wine producers. Villa Monteleone and its wines are the result of a dream and a love story. Wine was Anthony's hobby, but one that he took very seriously, becoming a sommelier and taking winemaking courses. Making his own wine was a dream. The love story belonged to both of them. Their marriage of profound love, friendship and mutual respect and the fact that they were partners in every enterprise taken made them a formidable team in life and work.
Villa Monteleone was bought in 1988; the first harvest was in 1989, producing 2000 bottles, made by Anthony and Lucia and shared with friends. In 1993 they hired an enologist and started to commercialize the wines.
Anthony died in 2000, and from that moment on Lucia has dedicated her life to bringing forth their dream. It is her mission and a commitment she takes very seriously and pursues with joy and tenacity.
Rick Sayre
Vice President and Director of Winemaking, Rodney Strong Vineyards
Rick began his winemaking career at the age of 19 as an assistant winemaker and cellar master at Simi Winery in Sonoma County. He had the opportunity to train under the world-renowned winemaster André Tchelistcheff, who instilled in his young trainee a deep passion for the art of winemaking and a desire to not only master his craft, but continually push the boundaries of creativity. "André taught me that a winemaker must live with his wine," Rick recalls, "from walking the vineyards to the careful craft of guiding the wine into bottle. Even the smallest details can have a lasting effect."
When Rod Strong decided to take a step back from the demanding role of winemaker, he called upon Rick Sayre, who joined the team at Rodney Strong Vineyards in 1979. In more than three decades in the cellars, Rick has guided the wine collection to include world-class Reserve, Symmetry and Single-Vineyard releases, an outstanding line of estate wines and best-in-class Sonoma County wines that continue to please vintage after vintage. His voracious appetite for new winemaking knowledge has taken him around the world, including trips to the wine regions of France, Australia, New Zealand and Spain.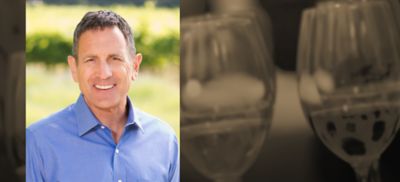 Christopher W. Silva
Winery President & Chief Executive Officer, St. Francis Winery & Vineyards
A fifth-generation Sonoma County native, Christopher Silva is firmly rooted in Sonoma County agriculture. He was raised in a family of Petaluma dairy farmers, and nine years after graduating from Loyola Law School in Los Angeles, he retired from practicing law to join St. Francis Winery. At the age of 38, he became president and CEO of St. Francis in 2003. He understands firsthand that a farmer's footprint and intimate knowledge of the soil, microclimates and terroir of the region are the most important ingredients for healthy vines. As president and CEO of St. Francis Winery & Vineyards, Chris has a specific focus: crafting world-class Sonoma wine. St. Francis is best known for luscious, elegant, fruit-driven Sonoma County Chardonnay, Cabernet Sauvignon, Merlot and "Old Vines" Zinfandel. Widely awarded as a quality leader, St. Francis is committed to being the premier producer of handcrafted Sonoma wines in each of its categories. Additionally, St. Francis was named "#1 Restaurant in America" by OpenTable in 2013 in recognition of its farm-to-table wine and food pairings offered on-site to winery visitors each day. Under Chris' leadership, St. Francis has also been recognized for its many green practices. A 457 kilowatt solar energy system, installed in 2004, provides up to 40 percent of the winery's energy. St. Francis has taken aggressive steps in water and creek conservation, recycling, eco-friendly packaging, and it created an on-site sustainable vegetable garden to support its culinary programs. St. Francis is certified sustainable by the California Sustainable Winegrowing Alliance. Committed to mentorship and community involvement, Chris served on the board of Big Brothers Big Sisters of Sonoma County and is now on the dean's National Advisory Board of the UNLV Harrah College of Hotel Administration. In 2011 he was honored by UNLV as the "Food & Beverage Industry Executive of the Year" and was named "2011 Healthy Business Leader" by the Northern California Center for Well Being in recognition of his workforce wellness initiatives. In recent years, North Bay Business Journal has repeatedly named St. Francis Winery & Vineyards one of the "Best Places to Work" in Northern California.
Chris was elected chairman of the board of trustees of Santa Rosa Memorial Hospital for 2011. In 2014 he was elected chairman of the Santa Rosa Junior College Wine Studies Advisory Board. His son Joseph and daughter Sydney are sixth-generation Sonoma County natives and attend the local public school, where Chris served on its school district foundation board. He has taught college classes in legal research and legal writing, and lectures nationally regarding wine, law and business. Chris' life story and approach to running a business have been featured in The New York Times, Luxist, AOL Daily Finance and Corporate Wellness Magazine.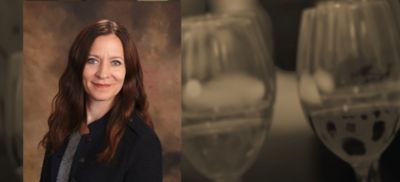 Betsy Smith
Central Divisional Manager, Hahn Family Wines
Betsy Smith has been the central divisional manager at Hahn Family Wines since 2014. Previously, she worked for Vintage Wines, a Winebow company and top Chicago wine wholesaler, as the manager of a prestigious portfolio of brands including Continuum, Turley, Ramey and Darioush. Betsy began her experience in the wine industry in a sales role working for Direct Import Wine Company in northern Illinois. At Direct, Betsy was promoted to the marketing side where she held the position of brand manager, overseeing both imports and California wines. Previous to joining the wine industry, Betsy worked at Enesco Corporation, a distributor of collectible figurines such as Precious Moments and Cherished Teddies. She oversaw the Cherished Teddies Club as the marketing manager. In her current role at Hahn Family Wines, Betsy works with distributors in Illinois, Michigan, Wisconsin and Indiana. She also oversees the north central region of Minnesota, North Dakota, South Dakota, Nebraska, Iowa, Missouri and Kansas. Self-motivated, resourceful and highly detailed, she prides herself on results she achieves growing sales and marketing brands throughout her region. Betsy earned a B.A. from the University of Iowa and has also studied programs in graphic design. When she is not out promoting Hahn Family Wines, she spends time with her son, Charley. She also enjoys running, gardening and meditation.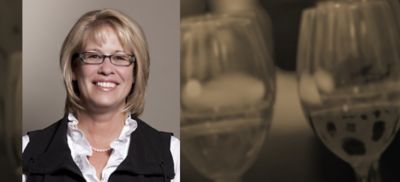 Tracy Sturm
Fine Wine Specialist, Breakthru Beverage Wisconsin
Tracy has been in the wine industry for over 23 years. She started out selling wine and spirits at Continental Distributing and then moved to Wirtz Beverage Illinois. After attending Kobrand Wine School, Tracy chose to focus solely on wine, and she took an area manager position with Ste. Michelle Wine Estates. She expanded her knowledge by working for the Baroness Philippine de Rothschild and the import company Caravelle Wine Selections. She has spent the last 12 years working for Breakthru Beverage Wisconsin in a variety of roles. In her free time, she loves to be outdoors biking, snowshoeing, downhill skiing and kayaking.
Eric Swanson
Director of Sake, Breakthru Beverage
Eric began his Japanese adventure in 1996, when he moved to Ōita, a midsize city in Japan's southern prefectures, working as an English teacher and communications consultant for Texas Instruments. On the weekends, he began to work part-time as a bartender. The apprenticeship, like many in Japan, was long and tedious. The bar owner – "the master" – insisted on perfect technique. This included an attention to detail on seldom-appreciated finer points like stirring, shaking and chipping ice. It was months before he was allowed out of the kitchen, and months further until he was allowed to pour a drink or craft a cocktail at the bar. The master also insisted on a broad knowledge about the alcohol being served. As it happened, a large part of that education centered on sake, a drink that instantly enchanted Eric. After four years of digesting the Japanese culture and their ways of conducting business, acquiring language skills and, most important, absorbing the Japanese principle of true humility in the service of others, Eric returned to the States in 2000, landing in Manhattan. In New York, he had the privilege of working with many top Japanese chefs, and he helped to design and build beverage programs in their acclaimed restaurants. In 2004, he helped to open Masa, known as New York's temple to sushi, at the Time Warner Center, itself a mecca for high-end dining. Then the MGM Grand in Las Vegas caught wind of his work, and it recruited him for the soon-to-open Shibuya. There, he helped create the largest sake restaurant program west of the Mississippi River, collaborating with his teacher, John Gauntner, the world's leading English-speaking expert on sake. To this day Shibuya is one of the top sake accounts in the United States. In 2006, he joined Ken Fredrickson as a consultant for Wirtz Beverage Nevada. Working there, Eric built the largest sake portfolio in the country, featuring 11 importers and over 400 different products. He repeated this feat again in 2010, at Tenzing Wine & Spirits in Chicago, creating the largest and most successful Japanese portfolio in the Midwest. In both Japan and the United States, Eric has established a reputation for excellence, with sakes and spirits of unmatched quality and variety, all with an educational platform that helps to make the exotic accessible. Eric has shared his passion for sake with his wife, Yuno Hayashi, herself a sake specialist. Yuno has worked alongside Iron Chef Morimoto on all of his openings around the world for the past seven years. Together Yuno and Eric helped develop the Iron Chef's sake programs and educational platform. Eric's repeated return trips to Japan have unlocked the doors to a world of Japanese spirits beyond sake, and he is eager to introduce many exceptional products, including some of Japan's rarest whiskies, to Americans. He has consulted on projects around the country and world, and is excited to lead the Wirtz Beverage Group on his life's passion of bringing a taste of Japan to the United States.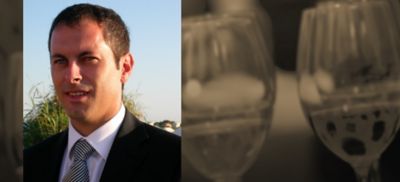 Alessandro Vecchi 
Brand Ambassador, Donnafugata
Alessandro Vecchi joined Donnafugata as brand ambassador in early 2015. Born in Sicily, he graduated in 1997 from Palermo University with a business economics degree and entered the IT business in Milan as a marketing specialist and key account manager. He started in the wine business when he decided to move back to Sicily at the end of 2006. First, he worked as an export area manager, concentrating on Central and Northern Europe at Firriato, one of the largest privately owned Sicilian wineries based in western Sicily (Trapani). He was also in charge of the company's investment portfolio, trademark assets and managed their EU financing programs for promotional activities in the external EU markets (OCM programs). In 2015 Alessandro decided it was time for a new experience in the wine business. After a pleasant interview process at Donnafugata it was obvious to both that he was a natural fit. The last few years with Donnafugata have been exciting for Alessandro as his sales and marketing skills are being applied to the international stage as a brand ambassador. He could not be happier in this role since he now gets to share the passion he and the Rallo family feel for their beloved homeland, Sicily, and its legendary wine.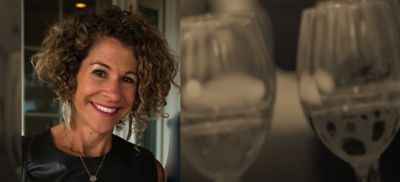 Laura Werlin
Author
Laura Werlin is one of the country's foremost authorities on cheese. She is a James Beard award-winning author of six books on the subject, is a sought-after speaker and teacher, and she prides herself as an edu-tainer because of her rare ability to entertain while educating about just about everything related to cheese. She as a spokesperson for consumer and trade organizations, and is a frequent television and radio guest.
An expert in cheese and wine pairing and in particular American artisanal cheese, Werlin received the prestigious James Beard award for her book The All American Cheese and Wine Book and a nomination for her book, Laura Werlin's Cheese Essentials. Her books, Great Grilled Cheese, Grilled Cheese, Please! and Mac & Cheese, Please! celebrate the world's two greatest comfort foods, while her first book, the IACP award-winning The New American Cheese was the first of its kind to shine the spotlight on American cheeses and cheesemakers. In doing so, it presaged the now thriving American cheesemaking landscape.
Laura has been featured on numerous television, radio and Internet video channel segments across the country including Oprah.com, CNN, QVC, Martha, Fox & Friends, and The Early Show, as well as numerous local television and radio shows. In addition, she has been the subject of instructive yet fun cheese-related videos on the popular website chow.com. She also writes for national magazines including Food & Wine, Eating Well, Sunset, Everyday with Rachael Ray, Culture, Aspen Magazine, Saveur, Delta Sky and Cooking Light.
Werlin is known for her approachable yet authoritative teaching style and is frequently asked to conduct cheese and wine pairings, cheese essentials and cooking classes across the country including such prestigious events as the Food & Wine Classic at Aspen, Pebble Beach Food & Wine, the South Beach Wine & Food Festival, Los Angeles Food & Wine, and the Santa Fe Wine & Chile Fiesta, among others. She is also a regular instructor at The Cheese School of San Francisco.
Laura is also involved in various organizations including serving as President of the American Cheese Education Foundation, and she is on the board of California's Artisan Cheese Festival. She is also an inductee in the prestigious La Guilde Internationale des Fromagers. In addition, she is a member of the American Cheese Society and the California Artisan Cheese Guild.
When she isn't eating or teaching about cheese, she can be found indulging her addiction to NPR, often while jogging on the streets of San Francisco, where she lives, or hiking in the mountains, which she loves.
laurawerlin.com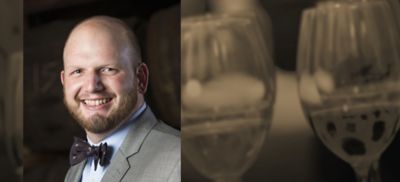 Jonathan Wingo
Brand Ambassador, Central and South USA, The Balvenie
Texas native and whisky expert, Jonathan Wingo has been making a name for himself in the whisky industry since 2010. In the past several years, Jonathan has been running a whisky specialty shop in Brooklyn, New York. He founded an educational seminar dedicated to whisky and has worked in a variety of roles for distillers on both coasts of the United States. After receiving a degree in social and historical inquiry from The New School in New York City, Jonathan honed his skills in the service industry as a bartender and bar manager, eventually becoming a buyer for the Whiskey Brooklyn in Williamsburg. He opened a boutique liquor store in Williamsburg called the Whiskey Shop, dedicating his time to curating a collection of craft and obscure whiskies distilled from all over the world. His enthusiasm for the spirit led to his recognition in Forbes in 2012 in their "30 Under 30" issue in the food and wine category. As a result, Jonathan has been profiled in The New York Times and the Dallas Morning News. The Whiskey Shop has been reviewed by Zagat, Travel + Leisure and the Japanese publication, Pen. In addition to his work with the Whiskey Shop, Jonathan also co-founded Camp Whiskey, a seasonal, 5-week course of informal classes that partners with distillers, suppliers and guest speakers in a greater effort to develop a community and spread the message about whisk(e)y. With his extensive knowledge and passion for the art of whisky, Jonathan is now ready to teach others about the most handcrafted single-malt to audiences across America.



Fred Zammataro
Executive Vice-President / Chief Operating Officer, Schramsberg Vineyards
Fred Zammataro joined the Schramsberg Vineyards team as director of finance and administration in 1996, and in 1997 was promoted to chief financial officer. In 2001, Fred became a part-owner of Schramsberg Vineyards. Recognized for his leadership skills and dedication to the company, Fred was promoted to executive vice-president/chief operating officer in 2008. Fred oversees all finance, administration, maintenance and production activities for Schramsberg. He is a contributor to the team in all aspects of the business–from operating budgets to participating in blending tastings with the winemaking team. Fred frequently travels across the country, conducting winemaker dinners and performing marketing and sales visits with key accounts.
In addition to his daily duties at Schramsberg, Fred is an active board member and has served his second rotation as the president for the St. Helena-based Wine Service Coop. Fred also serves as the treasurer while sitting on the board of trustees for the Robert Louis Stevenson Museum in St. Helena.
Fred earned his accounting degree at California State University, Northridge. While in school he worked for a local CPA firm, and upon graduation took a position at Deloitte & Touche, where he earned his CPA license. After several years in public accounting, Fred transitioned to the finance department at Health Net, and subsequently joined a team which developed a new workers' compensation division.
Fred's passion for wine led to a serendipitous meeting with Jack Davies at a wine event, which resulted in the position that Fred currently holds.
Fred is an avid wine collector and sports enthusiast. He and his wife Cheryl live in Napa Valley.