Tennis Professionals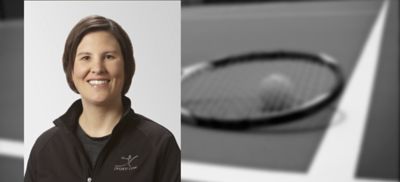 ANIELA NEUBERGER
Tennis Director
As a junior, Aniela was ranked as high as #5 in the world, reaching the quarterfinals or semifinals in all four Junior Grand Slams. Leaving her home country of South Africa to pursue a professional career, she was ranked as high as #250 in singles and #350 in doubles in WTA rankings. At the University of North Carolina at Chapel Hill, Aniela was a three-time ITA All-American, NCAA semifinalist and achieved top ten rankings in both singles and doubles. Upon graduation, Aniela began teaching tennis full-time, eventually becoming the assistant coach at Marquette University and most recently as the Tennis Director at Elite Sports Clubs. She enjoys sharing her lifelong passion of the game with people of all ages and abilities, and has had the great opportunity to help numerous young adults obtain college scholarships.
2005 National ITA/Arthur Ashe Leadership and Sportsmanship Award Winner
Three-Time ITA All-American Honors
Four-Time All-ACC Honors
Four-Time All-ACC Academic Honors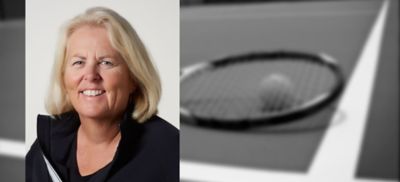 CHERYL BROMLEY
Head Tennis Professional
Cheryl grew up in Sheboygan, graduating from Sheboygan South High School and UW-La Crosse where she received All American honors for tennis. She is a USPTA certified tennis professional with over 35 years of experience working with children, juniors, and adults. After college, Cheryl moved to Stowe, Vermont where she was the Resident Tennis Pro at Topnotch Resort & Spa. She then started her own business, Paradise Tennis, which featured programs and tournaments for all ages as well as summer tennis camps for children.
During her time in Stowe, she also coached the Stowe High School girls' tennis team to 7 State Championship team titles, a record which still stands today. After leaving Vermont, Cheryl relocated to Hillsboro Beach, Florida where she worked at the Hillsboro Club for 21 years. At Hillsboro, she was the Director of Summer Tennis as well as the Director of Marketing and Croquet.
Cheryl is thrilled to be a part of the Sports Core team and is enjoying being back home near family and friends. She is excited to be out on the courts with Sports Core members and is looking forward to much more fun ahead.




ERIC HILPERT
Head Tennis Professional
Eric was born in the Twin Cities where he played junior tennis and went to Stillwater High School. At Stillwater, he was named two-time captain and all-conference singles player. After graduating, he played singles and doubles at Wartburg College where he was elected two-time team captain, all-conference and 8th on the all-time doubles wins list. While at Wartburg, Eric led the team to their best conference finish and most regular season wins in school history. He represented his team on the Student Athlete Advisory Committee as leading voice in discussing and resolving any athletic issue related to Wartburg and the NCAA.
Eric is a USPTA certified tennis professional and has been teaching for over 10 years. He started and grew his community tennis programs from one court on a gym floor with a volleyball net to twenty-two courts across three locations. He had the opportunity to teach at the Stanford University Nike Tennis Camps where he was mentored under several Division 1 coaches. While at Wartburg, Eric was the Co-Director of Wartburg College Tennis Camps where he helped create, execute and teach the first camps. Currently he is the Assistant Women's and Head Men's Tennis Coach at Lakeland University as well. Eric brings energy, experience and the love of tennis to Sports Core members and guests of all ages.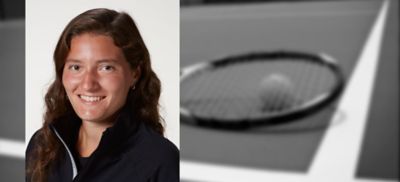 ALEXANDRA BAYLISS
Tennis Professional
Alexandra was born and raised in Sheboygan and began playing tennis at the Sports Core when she was 3 years old. She spent countless hours on the tennis court practicing with the Sports Core tennis professionals as well as her dad and her two older brothers. Alexandra's mom drove her to hundreds of USTA tournaments which she began playing in at just 8 years old. Alexandra played high school tennis at Sheboygan North and qualified for the Division 1 State Tournament in singles all 4 years.
After high school, Alexandra continued her tennis career at UW-Whitewater where she became the most accomplished tennis player in school history. She set the all-time wins record by winning 211 matches in 4 years. Alexandra earned All American honors in singles and doubles and qualified for the Division-III NCAA Tournament 3 times. As a senior, she was the Central Region Player of the Year in singles and was ranked #13 in the nation. Her team qualified for the NCAA Tournament every year and reached the Sweet 16 in 2011 and 2013. Alexandra was elected to be a team captain and was a two-time MVP.
As well as being an experienced player, Alexandra is a USPTR certified tennis instructor. She was also the Sheboygan North Girls' Tennis assistant coach during the 2015 season and she has worked with many of the top players in this area. Furthermore, Alexandra worked as a camp counselor at the Nelson-Feller and UW-Whitewater tennis camps for 5 years. Tennis is Alexandra's passion and she is excited to share her love of the game with Sports Core members.




ANDREW BAYLISS
Tennis Professional
Andrew was born and raised in Sheboygan and has played tennis at Sports Core since his youth. Andrew played high school tennis for Coach Vorpahl at Sheboygan North, where he reached the podium at the State Tournament three times, highlighted by a third-place finish in Division-I Singles. Upon graduation, Andrew played for one year at Butler University and then transferred to UW-Whitewater. As a Warhawk, Andrew set the single-season wins record and won over 150 matches in 3 years, playing both singles and doubles. His team reached the Sweet 16 in the Division-III NCAA Tournament and finished the 2012 season ranked 18th - the best finish in school history. Andrew was a two-time team captain and MVP. In addition to his playing experience, Andrew is a USPTR certified Tennis Instructor who has coached many of the top players in the Sheboygan area in addition to coaching for several years at UW-Whitewater tennis camps.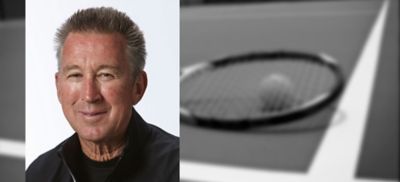 KIM EVANS
Tennis Professional
Kim has taught tennis for over 20 years—during which time he developed teaching methods that stress "fast track results" for individuals looking for immediate improvement in the level of their game. His lessons concentrate on "match play" type drills and a strategic understanding of a player's strengths/weaknesses and how to best utilize those strengths for better results. Kim has developed numerous players who have achieved great results at the WIAA and USTA levels. Two of his students made it to the finals of the WIAA state high school championships and he also had two Kohler girls, as freshmen quality for the state championships. Kim's playing background includes two years as the #1 ranked player in the Florida section in the Men's 45 Division. He also played on the Florida Inter-Sectional Team that competed against other USTA Sections in Tucson, Arizona. Kim was the Men's Varsity Coach for Fond du Lac High School for seven years as well as the men's and women's Head Varsity Coach at the University of Wisconsin-Oshkosh.